Rajinikanth sets aside six days to meet fans; thousands of people expected to attend
If you're a Rajinikanth fan, here's your chance to get a photo clicked with your favourite superstar.
If you're a superstar Rajinikanth fan, here's your chance to get a photo clicked with your matinee idol. For the second time this year, the 67-year-old actor is all set to meet his fans later this month and it is expected that thousands of people are likely to grace the occasion.
In a statement released by All India Rajinikanth Fans Association on Thursday, it has been confirmed that Rajinikanth will meet his fans from December 26-31 at his Raghavendra hall. The statement added that over 1000 people per day are expected to attend the event and therefore police protection has been sought.
"He couldn't meet most of his fans earlier this year in May. This time he hopes to meet as many as possible during the six days. A photo session from 8 am to 3 pm on all days has been planned just as last time. He will also address the gathering as and when possible," a source close to Rajinikanth told Firstpost.
In May, addressing a large gathering of his fans, Rajinikanth clarified that he hasn't completely ruled out a career in politics and that he will take the path if god willing. "At every phase, God decides what we have to do in life. As an actor I have a responsibility and I'm fulfilling it now. If god willing, I will enter politics. If I enter, I'll be honest and won't entertain those who see this as easy means to make money."
Talking about his brief stint in politics when he supported DMK in 1996 Tamil Nadu assembly elections, he said it was a political accident. "Supporting a political alliance 21 years ago was a mistake on my part. My name was misused by a lot of politicians and some of them even earned money using my name. My support is for no party," he added.
Rajinikanth also warned his fans to stay away from drinking and smoking. He said that not only does these habits affect someone's health but also their decision making ability. "I always used to wonder how people can lose their whole wealth just by drinking. It took me a while to realise that drinking leads to bad decision making and some bad decisions and end someone's life. I have been personally affected by drinking and smoking, please don't fall prey to it."
On the career front, Rajinikanth awaits the release of 2.0 and Kaala. Both these films – which are riding on high stakes - are expected to hit the screens in 2018. Shankar-directed magnum opus 2.0, with a budget of Rs. 450 cr, is set for release on April 27, 2018.
Pa. Ranjith's Kaala, in which Rajinikanth plays a slum lord-turned-gangster, is most likely to release during summer of 2018. It is strongly believed that he will take his political plunge in 2019.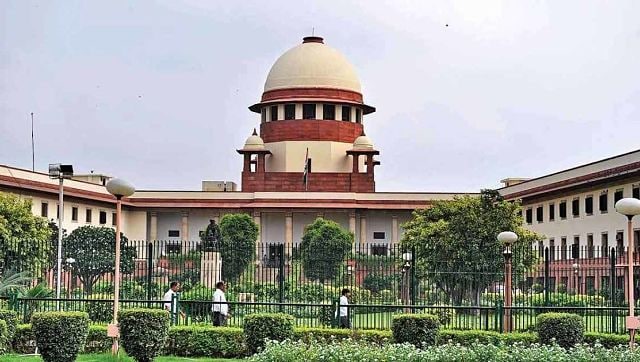 Politics
A vacation bench of Justices Hemant Gupta and Aniruddha Bose said that if the order of the court is not complied with, then the poll body will be liable for contempt action
Entertainment
The film cannot make up its mind between being an empathetic story about xenophobia or a mass gangster film about a borderline psychopath.
First Cricket News
The wiry framed left-arm orthodox spinner's rise through the ranks has been possible because of his hunger to learn and soak in as much knowledge as possible like he did during his month-long stint at the CSK.