Rajgaddi ka Khel: Shah Rukh Khan to star in Bollywood remake of 'Game of Thrones'
After all the talk about making a Bollywood version of Breaking Bad, it was only a matter of time before the Hindi film industry's attention turned to Game of Thrones.
That's right. Very reliable sources have told Firstpost that none other than Shah Rukh Khan will star in a Bollywood remake of Game of Thrones.
It has now been confirmed that Khan, who had earlier spoken about his eagerness to make a Bollywood version of Breaking Bad, will play one of the most important characters in the Bollywood remake of GoT, which is titled 'Rajgaddi ka Khel'.
Sources also told Firstpost that the name of the Indian remake is actually inspired from one of Khan's most popular characters, Raj.
We are a bit confused, though, about how Bollywood is going to manage remaking the show. When talking about the proposed remake of Breaking Bad, Khan had said, "As a series, it is too evolved to come on Indian television. The Indian audience won't be accepting of meth, drugs and the mafia."
Well, since Game of Thrones is full of sex, violence, incest, horror, gore and murder, Rajgaddi ka Khel might face a lot of problems while trying to adopt themes and plotlines from the HBO show. Combine this fact with CBFC head Pahlaj Nihalani's sanskaar and warped sense of morality and this is what Rajgaddi ka Khel will probably look like:
We have also learnt that Neil Nitin Mukesh has now said that he had actually been misquoted when he had reportedly said that he had been offered a role in Game of Thrones. What he had actually said was that he had been offered the role of the Bollywood version of Jaime Lannister in Rajgaddi ka Khel.
"My character will be called Jameshwar Lallan. I am pretty excited about the show," Neil told Firstpost.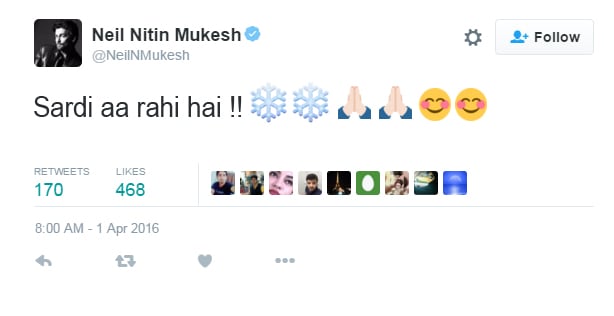 He also said that the famous phrase 'Valar Morghulis' has been replaced with the phrase 'Lofos Rilap' in the show. When asked about what 'Lofos Rilap' meant, Neil grinned and said that it was an anagram.
He said that the solution to this anagram will reveal everything you need to know about Rajgaddi ka Khel.
We at Firstpost are very confused about this anagram and would like to ask our readers for help.
What do you think the anagram 'Lofos Rilap' actually means?
Find out more about this massive project here.
Updated Date: Apr 01, 2016 11:02 AM