Rajjat Barjatya, Pratyusha Banerjee's funerals highlight the circus around celebrity deaths
Bollywood's funerals and condolence meets are more for schmoozing than honouring the deceased.
'Salman Khan CRYING!' – screamed the headline that accompanied videos and photographs of the 50-year-old in the middle of a rare meltdown in public.
The photos showed the actor hugging director Sooraj Barjatya at a prayer meeting following the untimely death of his cousin and Rajshri Media's CEO Rajjat Barjatya last week. Salman's relationship with the bereaved family goes back to the late 80s when Sooraj directed him in Maine Pyaar Kiya.
At the prayer meeting, Salman was accompanied by his sister Alvira. As he walked down the line talking to the family, it was clear that Salman was having a tough time holding back tears. When he saw Sooraj, he couldn't hold them back anymore. It was this moment of grief that became headlines and sent the gossip mills into overdrive. There were Whatsapp jokes about Salman 'being human' in my inbox even before I got home from the prayer meeting.
I was instantly reminded of the funeral scene from Madhur Bhandarkar's National Award-winning Page 3. Anjali Thapar's (played by Soni Razdan) death and the funeral that is filled with schmoozers and publicity hounds is a turning point for Konkona Sen Sharma's character Madhavi. Like the rest of the film, that scene was over-the-top but at its core it reflected real life.
Just earlier this year, the tragic death of television actress Pratyusha Banerjee triggered a feeding frenzy among the denizens of the small screen. The sordid celebrity circus included multiple press conferences; a starlet fainting in front of the media parked at the hospital where Pratyusha's body was taken; and, actresses getting their make-up touched-up between multiple interviews at the prayer meet.
There's no doubt that the press is an integral part of this circus. Media explosion in the last decade or so has meant that there are more vultures hoping to grab a piece of carrion. I remember a television crew tailed former couple Katrina Kaif and Ranbir Kapoor after they left director-producer Ravi Chopra's prayer meeting two years ago. When he noticed the crew, a justifiably furious Ranbir lashed out at the journalist and snatched the camera. What became the headline later was Ranbir's reaction but not what triggered.
Equal partners in this circus are the celebrities and their entourages. About four years ago, Yash Chopra's death after a brief illness shocked the whole industry. Even as the Chopra family was trying to come to terms with his untimely demise, they found themselves inundated with visitors in the wee hours of the night. While the bigger names came and left, the hanger-ons stayed put to show their closeness with the family. Even those who had 'rushed' to the Chopra home had inches of make-up on their face.
When Bobby Chawla, Juhi Chawla's brother and the CEO of Red Chillies Entertainment passed away after being in coma for almost four years, the 'grievers' at the hospital were more interested to see if Shah Rukh Khan would make an appearance. This was at the height of rumours about a falling out between the former co-actors and now business partners. Shah Rukh did attend the last rites but that didn't stop the tongues from wagging. Gossip was just given a new twist.
In both these instances, there was no media present. Like births and weddings, in the celebrity ecosystem death has become an event. It is not unheard of actors asking stylists to put together a 'look' for a funeral. Over the years, I have heard a European-jaunt being recapped, a birthday party planned and seen an attention-seeking struggler cry copious tears.
And, this isn't a new phenomenon. When Shabana Azmi attended her 'rival' Smita Patil's cremation in the late 80s, the chatter was that Shabana was faking it. Two years later, when Raj Kapoor died there was much speculation about the man who accompanied Padmini Kohlapure (it turned out to be a journalist).
Time and technology have only amplified the worst of Bollywood's inherent voyeurism.
Entertainment
Priyanka further also went on to say that her "ego is not bigger than her job" and that she is very professional and takes pride in it.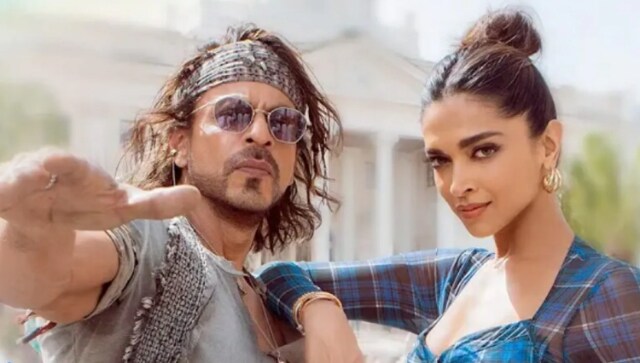 Entertainment
Featuring Shah Rukh, Deepika Padukone, and John Abraham, Pathaan has become a major hit of 2023.
Entertainment
Taking to Twitter, the Bollywood superstar said that the film's success is 'strictly personal'. "ITS NOT THE BUSINESS….ITS STRICTLY PERSONAL," he said.