Raj Kumar, Asha Parekh's Bulandi is a mainstream Hindi masala film with art-house sensibilities
Bulandi's narrative has many interesting set-pieces and some wonderful dialogues that make it worth a revisit.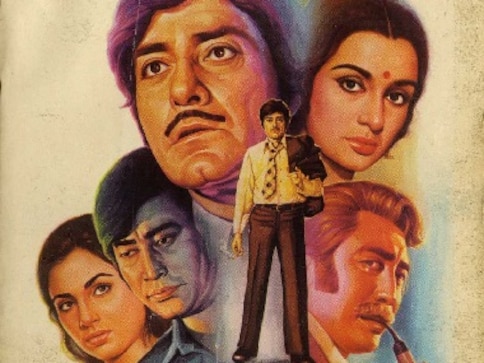 Editor's note: Whatever happened to watching a film, just because? When was the last time you watched a film, just because you stumbled upon on it, or heard someone mention it in passing? We're so used to reviews, previews and a barrage of recommendations — it almost feels like it is impossible to enjoy watching a film without it being topical. And so, here's a column we're introducing — Films, Just Because.
The 1980s saw television become a happy hunting ground for ideas that ideally would have spawned unconventional films. Amongst the genres, the 'student film' appeared to be the ideal fit. The decade saw two memorable series in the form of Subah (1987) and Chunauti (1987) and films like Holi (1984) and In Which Annie Gives It To Those Ones (1984) that featured the first appearances of Aamir Khan and Shah Rukh Khan respectively. The genre also enjoyed a great run in mainstream cinema in the mid-1980s with Arjun (1985) and Ankush (1986) but unlike Mere Apne (1971), perhaps the first mainstream film to have students at the forefront, both the films dealt with larger issues. In that sense, Bulandi (1980) was closer to the traditional format of the student film and yet intriguingly merged it with typical popular Hindi cinema elements, which always run the risk of making a hash of things. Bulandi is a rare mainstream Hindi masala film that begins on a particular note before transcending into another and still does not ruin the harmony.
Bulandi is essentially a mainstream film with art-house, and even independent, sensibilities and this is clear from the first frame of the film. Vikram (Raj Kiran) is the leader of a student protest (it's not important to know what or who they are complaining against) and things reach a point of no return when one professor throws Vikram out of the class when he wants to address his fellow students in the middle of the lecture. Vikram tells the professor that once the college ends for the day, he'd deal with him and then at 5 pm a stone is hurled into the staff room. The next sequence is as filmic as things can get within the realm of popular Hindi cinema. The camera follows a pair of feet walking out of the staff room to where Vikram's camped, the man to whom these feet belong is Prof. Satish Khurana (Raaj Kumar). He reasons with the students to return peacefully to their rooms as the administration would look into their demands. While most of the students walk away as Khurana's word is enough for them, Vikram continues to hold the fort. He finally gives in once Khurana fights the college's principal and stops the police from arresting the students. Khurana argues that the youth need direction and sending them to the lock-up would scar them forever from which they might never recover. The two sequences show the contrast within Bulandi and this is maintained by director Esmayeel Shroff throughout the film.
Bulandi's mainstay is the manner in which Khurana is played by a cabal of gangsters led by Ranjit Singh Lobo (Danny Denzongpa) to get him to help their spoilt children get back on the right track. But this is just a front. They want the respected professor to be the face of an operation to convert their illegal activates into white. Khurana is superseded at work and the humiliated professor can't get himself to continue in the college. He is cornered and ends up taking up the assignment to tutor Lobo's son, Manjit (Danny, in a double role). Manjit might be spoilt to the core but has a few good qualities. His respect for elders and his punctuality endears him to Khurana. Once Ranjit undergoes a change, Lobo's partners Bhakri (Jeevan) and Teja (Kader Khan), too, send their sons Pawan (Rakesh Bedi) and Vikram to the professor. Things change for the boys who discover a teacher that not only understands them but also allows them to express themselves freely. Manjit tops his college and falls in love with Leena (Kim), Khurana's sister, and even Sarla (Asha Parekh), Khurana's wife, who initially doubted the motives, warms up to the boys. In Khurana, Lobo, too, finds an unlikely kindred spirit and decides to give up the way of crime but Teja kills him before he can go to the police. The boys join Khurana and together they then take on the syndicate led by Teja.
Bulandi is many things at the same time. It's a student film; it's the story of an upright man who knows the system might be flawed but hasn't lost hope in it; it's about fathers who spoil their sons silly; it's about children who know no matter what they do they'd never be able to match their parents' sacrifices, et al. Additionally the film's plot resembles a connect-the-dots worksheet but the narrative has many interesting set-pieces and some wonderful moments that make it worthwhile.
Lobo and Teja playing chess with real people posing as pieces, Khurana asking Vikram to describe what he saw when a girl walks into the class and using his detailed description as an example to prove that his concentration might be misguided but is functioning fine. A couple of sweet R.D. Burman tunes particularly "Kaho kahan chale" (Kishore Kumar, Asha Bhosle, lyrics: Majrooh Sultanpuri) are enjoyable but the eminent pleasure of the watching Bulandi lies elsewhere. The unmitigated fact that makes this film worth your time are the crackling Raaj Kumar dialogues that include "Humko mita sake zamane mein nahin, hum se hai zamana zamane se hum nahin", "Hukm leta nahin deta hai professor", and "Jab sar par burre din mandraate hai ... toh zabaan lambi ho jaati hai. " Written by Moin-ud-din, the lines are still remembered by fans and almost every character gets a bevy of great once-liners such as Danny's "Baadalo aur insaan ki saanso ka kya bharosa ... baadal kabhi bhi baras sakte hai ... saans kabhi bhi toot sakti hai."
Bulandi is far from being counted amongst the greatest Hindi films ever made. It's also neither an undiscovered or an under-appreciated gem. Rather, it's exactly kind of campy Hindi film that makes a day better and life a little more bearable.
also read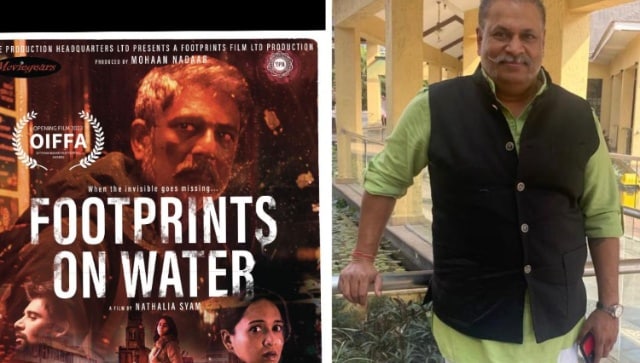 Entertainment
Adil Hussain won the Best Actor – Making Waves Globally – at the United Kingdom Asian Film Festival (UKAFF) 2023 and Footprints on Water won the Celebrating Stories and Theme at UKAFF.
Arts & Culture
Talking numbers with the founder of Purple Style Labs, India's biggest fashion conglomerate