Radiohead's Moon Shaped Pool tour in Cincinnati: Is this the most unconventional band to play arenas?
Radiohead have leaned on different sonic directions, and a two hour-plus set like their recent gig at Cincinnati packed it all in
On their most recent stop on the Moon Shaped Pool tour of the US, British alternative band Radiohead returned to Cincinnati after about six years. It's not entirely surprising that Cincinnati is not a regular stop for Thom Yorke and Co., considering the Midwest predominantly saves its love for country music, mainstream rock and occasionally, rappers like Eminem.
Nonetheless, the US Bank Arena in downtown Cincinnati was about 90 percent sold out, with people of all ages waiting to see the Grammy-winning band. Prior to that, they were treated to a 30-minute set by Israeli musician Shye Ben Tzur, a troupe of folk musicians called the Rajasthan Express and an early stage entry from Radiohead guitarist, keyboardist and producer Jonny Greenwood. Performing off their album Junun, it was a sight of pride (of sorts) to see an amalgam of Rajasthani folk (the vocals of songs like 'Mast Kalandar' and 'Junun' powered by the thundering drum work of Nathulal Solanki with his nagara), Middle-Eastern guitar lines and Greenwood's dexterous sense of rhythm. It might seem as appropriation to some when Shye Ben Tzur is taking on vocal duties, but knowing his decades in India, the act was more of a sublime blend.
The reason why shows are ascribed the term spectacle became quickly evident as soon as Radiohead got on to open with the wistful Moon Shaped Pool cut of 'Daydreaming'. The arena was covered in rays of white light in all directions, almost turning the stage into a static disco ball. With an oval screen and bars of bright LED panels, Radiohead's live show was as much about the look as it was about the music. They led forward with latest songs like 'Ful Stop' and 'Desert Island Disk', but changed the pace up entirely with an electronic-leaning rendition of '2 + 2 = 5'. Phil Selway and Colin Greenwood's hectic rhythm (complimented by additional percussionist and drummer Clive Deamer) is that signature newer Radiohead sound, leading into material from Hail to the Thief, like the fuzzy 'Myxomatosis'.
Cohesiveness is not Radiohead's intention. The moods and tempos darted back and forth constantly in their 25-song set. They would show off languid, cryptic hues with 'Kid A' and then jump into poignant territory with songs off In Rainbows, including 'All I Need' and 'Videotape'. The more straightforward rock number 'Lucky' goes into the loop-based sprawl of 'Bloom' and by now, Yorke is dancing away his troubles in the most encouraging (and free-form) manner. If you thought 'Everything In Its Right Place' was the band at its chaotic best, they followed up with a paced-up heavy version of 'The National Anthem' (prefixed and suffixed by a sample taken from what sounded like an American newscast), but even between that, there was more In Rainbows moroseness in the form of 'Reckoner' and Yorke leading the crowd to dance with him on 'Lotus Flower'.
Very few bands who are as esoteric as Radiohead play stadiums. A lot of the band's 25-year-old material is far from arena rock (maybe just 'The Bends'). You could see times when deeper cuts like 'The Gloaming', 'A Wolf at the Door' and 'Decks Dark' (a newer one) didn't exactly get the crowd off their seats, feeling more like they just had to be imbibed. They closed, as expected, with 'How To Disappear Completely', but came back twice — playing five songs for their first encore, including 'There There' and the rousing signature track 'No Surprises'.
Yorke told the crowd, as a flag of Mexico was waving amongst those standing on the floor, "Thank you for coming wherever you've come from." Their second encore featured crowd favourites, perfect for sing-alongs – 'The Bends', 'Weird Fishes/Arpeggi' and the final bow with 'Karma Police'. Overall, you could see the different sonic directions that Radiohead have leaned on, and a two hour-plus set like this packs it all in, delivered unwaveringly and untiringly. They might be built and functioning like a corporate entity behind the curtains, but they're very much unique minds feeding off each other like any exceptional band when they take the stage.
also read
Entertainment
Radiohead's last studio album was 2016's A Moon Shaped Pool.
Entertainment
From becoming a member of one of the biggest bands in recent history to dealing with creative existentialism, and then rising to create one of the greatest rock bands even, Dave Grohl has drummed up a lifetime of experiences.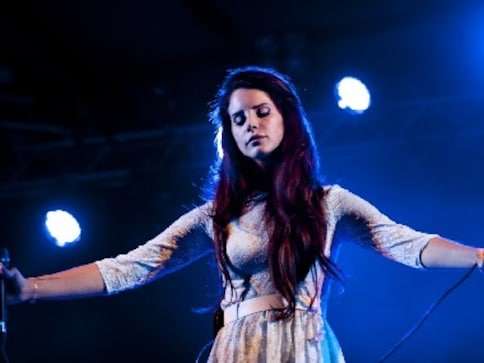 Entertainment
"Now that my lawsuit's over, I guess I can sing that song ('Get Free') any time I want, right?," Lana said.