Radhabinod Pal: More about the dissenting Indian judge that Irrfan Khan plays in Netflix's Tokyo Trial
Irrfan Khan plays Radhabinod Pal, the dissenting Indian judge whose presence impacted the trial of War criminals in Toyko.
Among the memorials at the Yasukuni Shrine in Tokyo, there stands a monument to Judge Radhabinod Pal of India. Judge Radhabinod Pal, played by Irrfan Khan in a Netflix miniseries Tokyo Trial, tells us the story of the forgotten Indian judge who is almost revered by the Japanese because of his stance during the war crime trials after the World War II which are termed as the Tokyo Trials.
World War II was the first major conflict in history where the victors carried out trials of people in the defeated nations for 'crimes against peace' and 'crimes against humanity,' two new and broadly defined categories of international crime."
This ofcourse brings to mind the iconic Nuremberg trials. But the equally controversial and brutal trials at Tokyo set of trials occurred in Tokyo, under the watchful eye of Supreme Commander Douglas MacArthur.
Occupation officer turned historian Richard B Finn notes how the Tokyo trials were a call for the trials of those who had brought the war to the people of Japan. This included thirty nine suspects — most of whom were members of Japanese Prime Minister General Tojo's war cabinet. The suspects were arrested and put to trial taking into account three major categories.
The Class A category charges alleged 'crimes against peace' were to be brought against Japan's top leaders who had planned and directed the war. Class B and Class C charges, which could be leveled at Japanese of any rank, covered 'conventional war crimes' and 'crimes against humanity,' respectively.
The Tokyo trials began on May 3, 1946, and lasted two and a half years. Eleven judges (from countries that included India) were selected from names submitted to him by the governments sitting on the International Military Tribunal for the Far East (IMFTE). After setting up the bench, twenty-eight high-ranking political and military leaders were tried and indicted on 55 counts of 'crimes against peace, conventional war crimes, and crimes against humanity.' The trials have been criticised as another example of 'victors' justice.'
Historian Milinda Banerjee, who has done extensive archival research on the Tokyo trials tells us about how the Indian judge, Radhabinod Pal's presence changed the outcome of the trials. He says, "Out of the eleven judges, it was India's Radhabinod Pal who gave the most controversial judgment, which, in a certain sense, exculpated the Japanese top leadership (but did not excuse Japanese war crimes as such). Pal also made pointed criticisms of the American atomic bombing of Hiroshima and Nagasaki. Pal thereby radically transformed the Tokyo Trial, by bringing to the fore questions of imperialism and colonial violence, in which the Allied Powers were also implicated."
So who was this dissenting judge? How did he get on the panel?
Banerjee tells us, "The initial plan was that India would send an Associate Prosecutor but not a judge. Only the nations which had been signatory to the surrender of Japan would send judges. But the Agent General for India in Washington DC, Girja Shankar Bajpai (he would later become independent India's first Secretary General in the Ministry of External Affairs), insisted on behalf of the Government of India that India should be allowed to send a judge too given its extensive involvement in WWII: Indians having been soldiers as well as war victims. The United States initially did not want this, though Britain and New Zealand decided to support India's candidature. Ultimately, after long debates involving Bajpai and the US Government, and especially the US Department of State, it was agreed that India could send a judge. Bajpai claimed for India (in his words) 'a footing of equality' with this."
The Japanese historian Nariaki Nakazato discovered that the initial British choices were for a judge in the Bombay High Court (who declined) and later a judge in the Allahabad High Court (who did not respond). When the government then contacted various High Courts, Radhabinod Pal was the first to respond, and thus got selected.
Banerjee lays emphasis on Pal's presence in the courtroom. He says, "With Radhabinod Pal on the panel, there was a huge difference. As generations of historians have emphasised, Pal insisted, from the very beginning, on carving out his own legal point of view about the trial. His dissenting judgment was a hugely controversial document. Pal was not the only dissenter of course; the French and the Dutch judges also gave dissenting opinions. But Pal's voice was certainly the most controversial. Historians who champion Pal's dissent argue that it was a pioneering anti-colonial judgment, in the sense that Pal condemned the project of the Allied Powers to proclaim themselves as righteous victors against the 'evil' Japanese, and thus to use the trial to legitimate their hegemony, including their imperial control over Asia, in the name of creating an order of international criminal justice."
"Detractors of Pal argue that in criticising the trial, Pal also ended up being something of an apologist for Japanese war criminals. Pal's argument that the Japanese top political-military leadership could not be accused of direct involvement in war crimes, certainly leaves itself open to a great deal of criticism (as he has faced from many proponents of international criminal and humanitarian law)," explains Banerjee.
Banerjee expands on Pal's legal stance in the trial. He says, "Pal was an exceptionally complex figure, whose views on international criminal justice need to be contextualised in terms of his broader legal philosophy, as well as the ambivalent role he was placed in, and especially his fear of Western control over East and Southeast Asia (not only Japan, but also Indonesia, Indochina, etc.) This fear of Western colonialism led him to take a legal-moral stand which would appear to us to be ethically problematic."
Inputs about Girja Shankar Bajpai and Radhabinod Pal are from Milinda Banerjee

Milinda Banerjee is an Assistant Professor at the Department of History, Presidency University, Kolkata, and Research Fellow at Ludwig-Maximilian University Munich. He specialises in the intersections of South Asian and global intellectual history, with a particular focus on concepts of sovereignty, law, and democratic politics.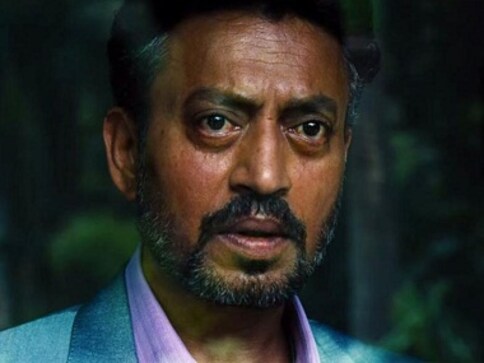 Entertainment
With films like The Lunchbox, Irrfan khan reminded his fans that in this new mature phase of his career, the possibilities were endless.
Lifestyle
In his biography of Irrfan Khan, Aseem Chhabra emphatically argued that he was among the world's best actors, and backed this claim with substantial evidence.
Entertainment
Irrfan Khan cried all night when he lost a significant role in Salaam Bombay, but has left behind such a formidable body of work, that the whole world joined India in mourning his death.