Raazi, Stree, Badhaai Ho, Hichki: 2018 saw successful small-budget films driven by women-centric scripts
Four of Bollywood's top 10 global grossers so far in 2018 are small films driven by women-centric scripts: Stree, Badhaai Ho, Raazi, Hichki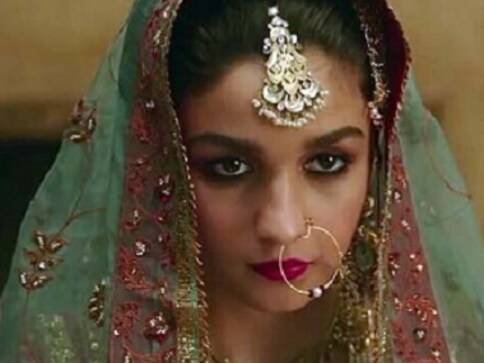 Editor's note: It's been an eventful, almost rebellious 2018. Over the next 2 weeks, as the year comes to a close, Firstpost will be looking at the major films, series, trends and talking points that dominated entertainment, cinema and pop culture in 2018.
The year that is coming to a close throws up an unprecedented statistic. Four of Bollywood's top 10 global grossers so far in 2018 are small films driven by women-centric scripts.
That's 40 per cent of chart — 50 percent actually, if you consider Padmaavat also features on the list (but then Sanjay Leela Bhansali's film was a super-extravagant biggie always expected to strike gold). What catches the eye, more than Padmaavat, are the four smaller women-centric hits: Badhaai Ho, Stree, Raazi and Hichki. These are films that explored unusual facets of womanhood, banking on protagonists that Bollywood would, by and large, deem risky even five years ago. Importantly, all of these films were made on limited budgets, ensuring quick returns and high-percentage profit ratio.
In money-obsessed Bollywood, that's a notable trait. This has, after all, been a year when the biggest of formula fare that pompously flaunted male superstardom failed to fly — think Race 3 and Thugs Of Hindostan.
That is the reason 2018 might just go down as a game-changer year. Although the contemporary Indian woman found mainstream acceptance a while back (one could arguably look at 2011's Tanu Weds Manu as the kickstarter), it's only now that the Bollywood filmmakers are finally experimenting with female protagonists and also making neat profits in the wake.
In this gamble, Badhaai Ho score bulls-eye. The gentle comedy traces societal taboos about a middle-class woman of advancing age (played by Neena Gupta) getting pregnant by chance. She, along with her hapless husband, has to fend against the ire of friends and family, including their 25-year-old son. If the public mockery wasn't enough, the plot leaves a hint of satire about constricted mindsets as the aging couple squirms in a private guilt trip.
Pregnancy as a plot pusher has mostly been the domain of tearjerker melodramas or flippant slapstick. The success of Badhaai Ho, which uses a messy situation intelligently to understand contemporary middle-class milieu, seems to signal a maturing shift in audience taste.
A couple of other small films stand out, in this context. Stree, the horror-comedy starring Rajkummar Rao, Shraddha Kapoor and Pankaj Tripathi, impressively left an understated message about respecting women, without losing out on entertainment quotient. Manmarziyaan, Anurag Kashyap's nifty twist to the masala love triangle, used the love life of its flawed young protagonist (Taapsee Pannu) to narrate a contemporary coming-of-age romance.
Some films like the Alia Bhatt-starrer Raazi, Rani Mukerji's comeback effort Hichki, and Mulk featuring Taapsee Pannu, played to the gallery with varying levels of mainstream melodrama while setting up tales of strong female protagonists. Others were quirkier — Tabu's scheming temptress in Andhadhun or the warring siblings of Pataakha (essayed by Sanya Malhotra and Radhika Madaan) added an unconventional twist of grey to the heroine without caricaturing the prototype. Films such as Veere Di Wedding, Pari and Happy Phirr Bhag Jayegi banked on tested genres (rom-com, horror, slapstick respectively).
The pattern here is obvious. These are all small films that recorded big profits, without losing balance between entertainment and experimentation. Badhaai Ho, produced on a modest budget of Rs 29 crore, has made a Rs 215-crore kill at the box-office. The 23-crore Stree has grossed over Rs 183 crore worldwide so far. Hichki, made on a shoestring budget of 12 crore, crossed the 200-crore mark after Yash Raj Films' smartly released the film in China. The 30-crore Raazi grossed Rs 194-crore worldwide.
The figures are overwhelming. With returns that are 10 times the original investment or higher, these small films driven by female-centric plots have indeed carved a safe economic space for Bollywood moneybags, in a year when almost every male-centric big-budget commercial project has crashed.
Money talk becomes important because profits let writers and directors play freely with ideas. An aging mother of a 25-year-old (Neena Gupta) could never have been expected to be a blockbuster in the past, just as it would be unlikely even half a decade ago for a mainstream star as Alia Bhatt to sign a film like Raazi.
If small-budget films, driven by a discernable audience, create scope for experimentation, this was the year when Bollywood realised that the idea works even better if there is woman power driving the show.
Entertainment
We fondly remember Rang De Basanti today on its 17th anniversary that led to corruption becoming a subject of fierce debate in India after the major success of this film among youngsters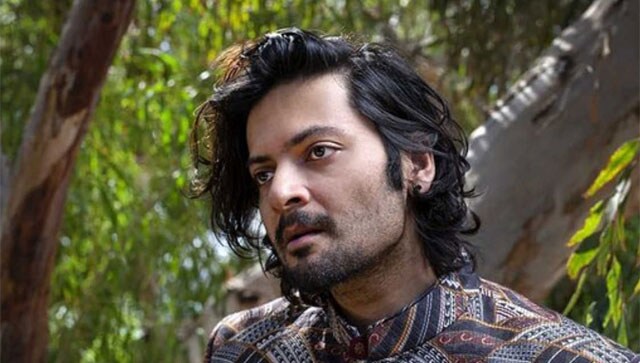 Entertainment
Fazal essays the role of Zafar in the popular buddy comedy film franchise, which started with 2013's 'Fukrey', followed by a sequel 'Fukrey Returns' in 2017.
Entertainment
After shattering records with massive critical acclaim back in 2001, Zee Studios is back with the most anticipated sequel of 'Gadar 2,' that redefined patriotism, love and passion in Bollywood!