Raazi: In Meghna Gulzar's engaging thriller, Alia Bhatt gives her career's best performance so far
Raazi is an engaging, taut thriller but it will be most remembered for being Alia Bhatt's best performance (so far).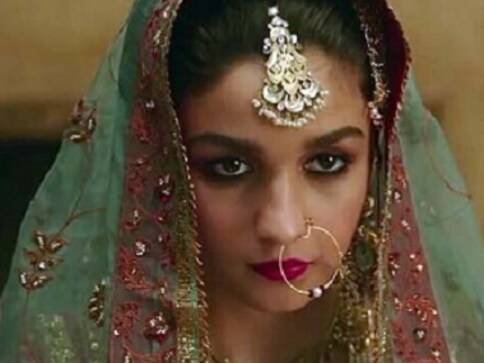 Alia Bhatt cries quite a bit in Meghna Gulzar's film Raazi, probably every second scene. 
This is a side to Alia we've seen before — as an innocently intense teenager in Highway; as a tortured, situational drug addict in Udta Punjab; as a vulnerable orphan in Kapoor & Sons. And yet each time she tears up in the film, with a quivering lower lip and droopy eyes, you sink into her emotions. Each tear reveals a different facet to her character, and this is a trait only an inherently talented actor possess. Like they say, you can't learn how to act. You're born with it. Alia Bhatt was born to be an actor.
Raazi is as much about the small moments (that make Alia's beautifully written character Sehmat shed a silent tear or two) as it is about its big moments (that make her weep and moan like a baby). And Meghna Gulzar straddles the two with the grace and craft of a seasoned filmmaker.
Sehmat is a 19-year-old girl who studies in Delhi University. When she learns that her father (Rajit Kapoor), an intelligence officer, is about to die because of a lung tumour, she is forced to take his place in a dangerous mission. This is 1971, and India is at the heels of war with Pakistan. She must marry into an army family in Rawalpindi and gather as much information in a clandestine manner. She's never met her to-be husband Iqbal (Vicky Kaushal), but that's the least of her worries. How does a young adult carry such a burden in a time when communication is limited to Morse code and one wrong move could end in her death?
Also read:  Alia Bhatt on working with Meghna Gulzar: 'I'm glad I have done Raazi because I get to live this character'
Make no mistake, Raazi is so much more than its plot; but this is a tightly written script that doesn't believe in spoon-feeding its audience. There are several scenes in the film where the thrill is in its visuals, not dialogues; in the "what's going to happen next" moments; in the conversations between two intelligence officers where they speak in code language. The thrill is in understanding that when an intelligence officer says "mausam kharab hai"  they are most certainly not talking about the weather.
Incredibly crisp writing apart, the performances in Raazi are like the cherry on a cake: whether it is the inimitable Vicky Kaushal, Soni Razdan as Sehmat's mother, or the formidable Jaideep Ahlawat, who plays Sehmat's mentor and trainer Khalid Mir. Fresh off the heels of Love Per Square Foot, Vicky Kaushal pulls off a layered, complex character like Iqbal with ease. He manages to extract sympathy and caution toward his character in equal measure. The best moment of the climax belongs to him. If he plays his cards right (and Raazi is a great start), this could be his year.
Also read: Vicky Kaushal on his Raazi co-star: 'Working with Alia Bhatt has made me a better actor'
Raazi isn't a flawless film; you will walk out with niggling questions and some concerns. For one, the message of patriotism is patchy in the film. At some points it's unabashedly in your face (with dialogues like "Maine tumse mohabbat ki hai par watan ke aage kuch nahi") and at some points, it's underplayed. I also questioned Sehmat's motives for carrying a life-threatening mission of this nature, at the tender age of 19. But Sehmat had these fears too, and Alia lets it easily show on her face, never once over-performing the gravity of her situation. She owns most of the nail-biting moments of political espionage in the film.
Rarely have we seen a film in Hindi cinema that focuses on the inner play of a female spy. Raazi is a unique film for this reason, but it will be most remembered for being Alia Bhatt's best performance (so far). It'll be a while before she can outdo this.
This is a first impression of Raazi. Read Anna Vetticad's movie review of the film here.
also read
Entertainment
For Fatima Sana Shaikh suffering from epilepsy was a struggle and it took her 5 years to accept it, but now she is okay and opens up on raising awareness about the same.
Entertainment
In Bloody Daddy trailer Shahid Kapoor is seen fighting drug lords and cops
Entertainment
Based on a true case with added frills, Sanya Malhotra's Kathal touches upon the socio-economic condition of our country.