Raaz Reboot teaser: Not scary enough; will trailer of Emraan Hashmi-starrer offer more?
The Raaz Reboot teaser, featuring Emraan Hashmi and Kriti Kharbanda, promises: 'Ek hi din khulenge do raaz'
Before its official trailer is released on 16 August at 9 am, the makers of Raaz Reboot unveiled two teasers to give a glimpse of what this Emraan Hashmi-Kriti Kharbanda film has in store for audiences.
From the tiny glimpses we've had, we can see that what's in store is: secrets, lovers with a past, and of course, lots of spooky creatures that hide under the bed and drag you with them — kicking and screaming.
On a more detailed note:
We begin in the snowy locales of Romania, where our heroine (Kriti) is living in a palatial home with her beau (played by Gaurav Arora). Things should be hunky dory, but they aren't. The lass has a sense of foreboding that something is amiss.
Trouble comes in the form of a past lover (Emraan Hashmi) who believes Kriti isn't in the know about certain crucial secrets when it comes to her current flame. He also warns her that she may be in for some trouble of the supernatural sort.
Kriti's character hinks at first that this could all be a plot to make her run back into Hashmi's arms — but when a frightening eye appears in the drain of her basin, or when she shuts her laptop one evening in her study, only to find a figure sitting cross-legged before her, she realises that she's in for more than she bargained.
The tag-line for Raaz Reboot says: 'Ek hi din khulenge do raaz. We hope those secrets are going to be a whole lot more sensational than these teasers.
Watch the teasers for Raaz Reboot here:
India
The couple in the video has been identified as Money and Abbey Singh, based in New Zealand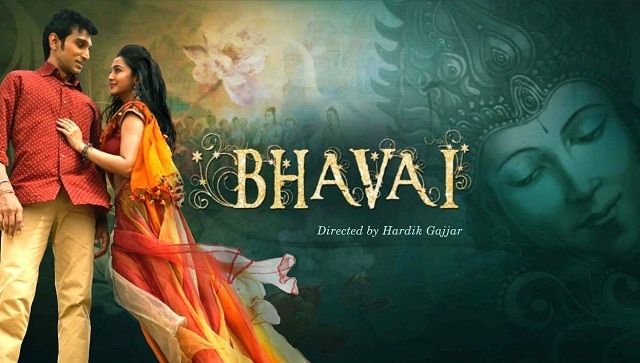 Entertainment
Pratik Gandhi, Aindrita Ray's Bhavai will release in cinemas on 1 October
Entertainment
Based on Brigadier Mehta's book The Burning Chaffees, Pippa also stars Mrunal Thakur, Priyanshu Painyuli and Soni Razdan.