Raashi Khanna on TholiPrema: 'Can't believe how uninhibited I've become when I see myself on screen'
After making her debut with Oohalu Gusagusalade, Raashi Khanna has been in many commercial films, playing roles which she never thought she could pull off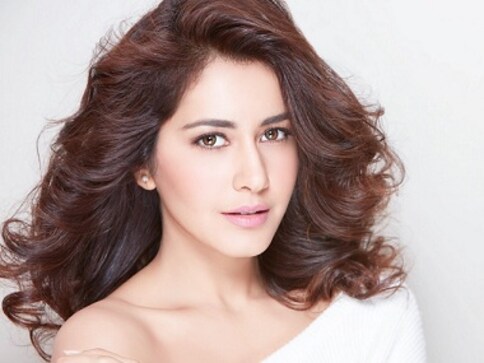 It's been four years since Raashi Khanna made her debut in Telugu cinema and a lot has changed since then. Soon after her first film Oohalu Gusagusalade, the actress went on to act in a slew of commercial films and played roles which she never thought she could carry off. "Sometimes, I can't believe how much I've shed my own inhibitions when I see myself on screen. People change with time and I have, too," Raashi confesses, adding, "But one thing has remained the same. My life revolves around my work and home. I don't do anything else (laughs)."
Now, as she awaits the release of TholiPrema, the actress can't help but come to terms with her own destiny. She was almost not going to be part of it, even though she fell in love with the role. When Venky Atluri first pitched the project to her, she was busy with other films, but then, quite a few people associated with the film including Venky, Varun Tej and cinematographer George C Williams were keen to have her on board. "It's not every time that you get a film that you desperately want to be part
of, and I really wanted to be part of this film. The character, Varsha, was quite challenging in the sense that she's way too mature than I am. At times, I wouldn't understand why she behaves in a certain manner, but Venky helped me understand that I need to behave and think like the character in the film. It might feel like a simple thing, but when you immerse yourself in the role, your thoughts should align with what the director expects from you. It's a special film for all of us," she adds.
The concept of first love has been a recurring subject in Telugu cinema, and TholiPrema too narrates the story of Aditya (played by Varun Tej) and Varsha over a span of few years. Ask her what differentiates this film from other films in the genre and she opines that even though the feeling of falling in love is the same, characters keep changing in every story. "Every story is unique in some way or the other. In the film, Aditya is a very impulsive character. Besides, I could relate to the story at a very personal
level. It reminded me of my first crush in college, when I was 17," Raashi recalls, adding, "I'm a very romantic person at heart. I love 'love' (smiles). Sometimes, my friends keep asking me how do I express an emotion as pure as love so well in film after film, and all I can say is that it comes naturally to me. You just have to believe in it and enact the scene. I'm sure a lot of people from the younger generation are going to fall in love with TholiPrema because first love is always special. A person's first love is very pure and innocent."
The actress is all praise for her co-star Varun Tej and director Venky Atluri, and says, "Varun surprised me with his emotional performance a lot of times during the shoot. In fact, he was so good in the climax scene that I was in tears and I couldn't stop myself from hugging him. It also helped that Varun, Venky and I are of the same age group because it meant that we could discuss a lot of stuff in detail. That's one aspect which really impressed me about the script. Everything is written in great detail."
Ask her how she handles failures and the actress states that it doesn't affect her at all. "I can't sulk over it. I am too much into spirituality to think and sulk over failures. There are lot of other things to be worried about. Filmmaking is a team effort, and if a film doesn't do well, you can't blame yourself alone for it. I'm often asked why I don't pick better roles, but then, I can only choose from what I'm offered," she says. The actress has a handful of films lined up in Tamil, and in Telugu too, she has signed
a few which will be announced soon. "I'm going to make sure it's a busy year for me, but for now, I'm eagerly waiting to see the response for TholiPrema. It's so special for me that I'm actually nervous this time (smiles)," she signs off.
Entertainment
Naga Chaitanya and Samantha were last seen together in the sports drama, Majili.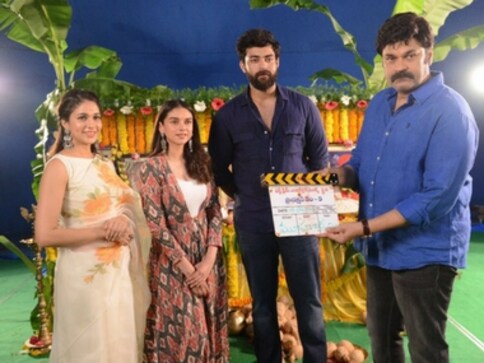 Entertainment
Varun Tej will be seen playing an astronaut in his upcoming yet-untitled space film, to be directed by Ghazi Attack fame Sankalp Reddy.
Entertainment
Officially announced on Sunday, F2 will be directed by Anil Ravipudi and produced by Dil Raju.