R Madhavan: 'Very excited about Vikram Vedha, it's one of the best films of my career'
In an exclusive interview with Firstpost, Madhavan opens up on Vikram Vedha, his viral shower selfie and his future movies.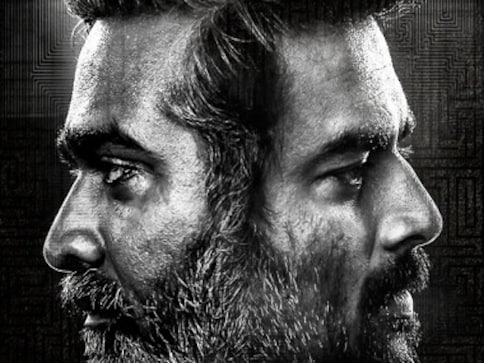 R Madhavan, popularly known as Maddy, is riding a wave. He is the only actor in India who leads charmed life as a star in Bollywood and Kollywood.
Last year his critically acclaimed bilingual Iruddhu Suttru in Tamil and Salla Khadoos in Hindi worked at the box office. Now all eyes are on his new Tamil film Vikram Vedha in which he is plays a dirty cop pitted against a gangster, enacted by hot and happening Vijay Sethupathi.
In an exclusive interview with Firstpost, Madhavan opens up on Vikram Vedha and his future moves.
Your recent after shower selfie on Twitter set social media on fire. Was that part of Vikram Vedha promotions?
(Laughs) Haha, no way, I love to post pictures on my social media pages and keep the excitement going.
I believe you have knocked off 11 kilos. Is your vegetarian diet helping?
I'm on a happiness diet. I have not done any surgery or popped pills as supplements. No liposuction or injection on my face to reduce the wrinkles. Actually by eating the right food, I knocked off the extra fat. Being vegan helped me as well.
Tell us about Vikram Vedha where you are pitched against Vijay Sethupathi — one of the finest actors of this generation.
I'm very excited about Vikram Vedha; it's one of the best films I have ever done in my career. The directors, husband and wife team Pushkar and Gayathri, have worked out a great script which comes alive on the big screen. The film is based on the characters Vikram and Betaal from the popular folklore and they have given it a very contemporary twist.
The story is simple — Vikram Vedha is about a police officer and a gangster and audiences have to decide who is good and bad among them. I'm playing the ruthless cop, while Vijay is playing the gangster.
How was it working with Vijay Sethupathi? Was there any fireworks on the sets?
Vijay is a fantastic actor and totally chilled out. I have worked with legends like Amitabh Bachchan, Kamal Haasan and Aamir Khan. In multi-starrers, all the artists first meet and jointly discuss the scenes.
I first met Vijay on the sets of Vikram Vedha and we bonded instantly. I don't think it would be proper to say, but we became smoke buddies during the breaks. In the film we are bitter rivals involved in a cat and mouse game, and we put our heart and soul into making it a crackling thriller.
I would rate Vijay Sethupathi as a fine actor next to Kamal Haasan.
How do you chose a script ?
I hear hundreds of scripts, but it has to be exciting and at the same time my role should fit within the parameters I have set. The script has to be apt, age appropriate, intelligent and should fit in with the right cinematic experience that the audiences are looking for.
I believe you are no longer interested in doing conventional hero roles with song and dance sequences, though some of the best songs in Tamil (Minnale, Alayepayuthe, Run, etc) have been picturised on you.
To be honest at my age (48), it would look vulgar to dance with young girls half my age. Those days there was no music video and dancers and stars of today dance far better than me. My screen image and personality too has undergone a metamorphosis.
Do you think Vikram Vedha has the potential to turn around Tamil cinema, which is going through a terrible time post GST and rise in ticket prices?
The trailer of Vikram Vedha had gone viral and was liked. A trailer today determines the attitude of the film and I'm sure you would love the rollicking entertainer, which will bring back audiences to the screens in Tamil Nadu.
Is there going to be a Hindi dubbed version of the film?
The story is set in North Madras and I don't think the same setting would work in Bollywood. Hence, we ruled out the idea of shooting it in Hindi. But who knows if the film works at the box-office, it has potential to be remade in Hindi.
From television you came to cinema and now you are getting into a web series.
Yes, I believe as an actor and an entertainer you have to constantly reinvent yourself to stay ahead of the curve. Now I'm all set to be seen in a web series. Today web series, tele-series, reality shows and game shows have become the source of entertainment.
Look at Kamal sir; he has made Big Boss Tamil such a roaring hit. People in the entertainment industry have to be open to all kinds of work and innovation. I'm doing a web series called Breath which will be out shortly on Amazon. It's bigger than any of my films I have done so far. Do you know that Kevin Spacey made more money with the series of House of Cards than any of his films?
Entertainment
Another highlighted event on the third day was the premiere of Bollywood actor-director R. Madhavan's Rocketry: The Nambi Effect which is inspired by the life of former ISRO scientist and aerospace engineer Nambi Narayanan who was falsely alleged of espionage.
Entertainment
'Udhayanidhi definitely fits the role. I was confident that we could narrate this story through him - I had 0% hesitation,' says Arunraja Kamaraj
Entertainment
Sukhmani Sadana said that working with R. Madhavan on his directorial debut Rocketry: The Nambi Effect was a delightful experience.