Qaidi Band trailer: YRF's new film, starring Aadar Jain, Anya Singh is fresh and rebellious
The trailer of Yash Raj Film's latest venture, Qaidi Band, starring newbies Aadar Jain and Anya Singh, is out. It is packed with youth, spirit and rebellion.
In one of its earlier reports, Firstpost reported that Yash Raj Films is launching Aadar Jain, the grandson of late actor-filmmaker Raj Kapoor, in a film which also features another debutante, Anya Singh. At a special event on 5 July, Aadar and Anya were introduced by Ranbir Kapoor and Anushka Sharma.
On 18 July, the studio launched two posters of the film titled Qaidi Band on Twitter. While the first one introduced the lead actors, Aadar and Anya, the latter unveiled the other cast members of the film.
According to the posters, the film is slated to release on 25 August this year.
Qaidi Band's trailer is also out, and it looks as though the film will be more than just a launching pad for these newbies of Bollywood. It is about a bunch of undertrials (a person held in jail awaiting the court judgement for a crime he may or may not have committed, as mentioned in the trailer) living in a jail which looks like a torn-out, Indianised version of the Pentagon. Aadar (Sanju) and Anya's (Bindu) characters are smart and enterprising. Sanju says in the film, "Kharche paani ke liye kuch toh jugaad karna padega na" (One has to devise a way in order to earn some pocket money), while Anya runs a covert salon within the jail premise, which doesn't go down well with some of her fellow inmates.
The mood of the trailer changes when the Jail Superintendent (guessing from the trailer), played by Sachin Pilgaonkar, announces that a male-female orchestra would be arranged to commemorate Independence Day. Finally, seven undertrial prisoners are selected after an audition, which adds some comic relief, in which Sanju and Bindu are given the positions of the lead singers of the band. All seven of them team up for this big opportunity during their lives in prison, and they resolve that they will perform to their best, get points for good conduct and will be out by the next court hearing. Eventually, the D-day comes, the newly-formed band performs and becomes the cynosure of all eyes — of the jail inmates, police, media, audience and the entire county.
However, their popularity becomes a commodity for the administration and they decide to not set them free until the next election. The minister is shown saying, "Ye Qaidi Band ke gaane hi mujhko vote dilwayenge" (The songs of Qaidi Band will get me votes). What follows is humiliation and torture which these seven performers have to suffer in the jail. Their pleas are not paid heed to, their court hearings are delayed and their freedom deprived.
Then, comes the time for revolution. These undertrials find their way out of the prison through the very instrument that got them into all of this mess in the first place — their music, thus explaining the film's subtitle — 'Music will set them free'. Now, what happens to them, how they set themselves free or whether they actually get freedom will be known once the film is out.
Qaidi Band is written and directed by Habib Faisal, who launched Arjun Kapoor and Parineeti Chopra in his 2012 movie Ishaqzaade.
Here is the trailer: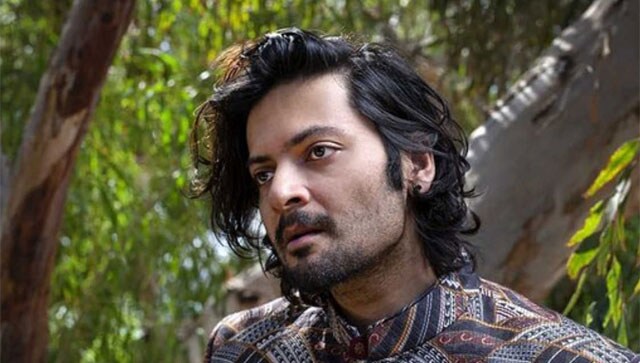 Entertainment
The film was shot during the small respite of time of covid lockdowns in late 2020 and is currently in post production
Entertainment
'Aslan' singer Christy Dignam is currently receiving palliative care at home, his family issued a statement and also requested for privacy at this hour. Their statement read- "As always Christy's health has been and is our priority. It has been a tough road for us all but mostly Christy."
Entertainment
The author noted that living in the closet is often glorified in the film industry.