Pusha T claims Drake uses a ghostwriter for his songs; Canadian rapper responds with diss track
Rappers Drake and Pusha T have been engaging in a feud over the past few days by dropping diss tracks laden with insults.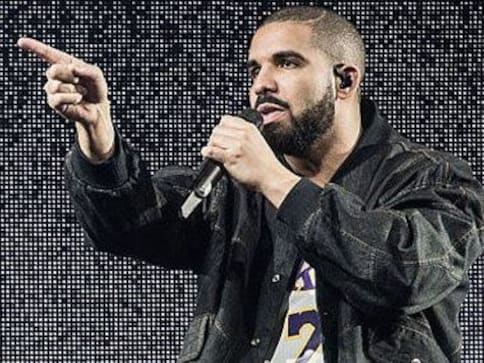 This year has seen one of the wildest feuds between two of the most known faces of hip hop. Over the course of this week, American rapper Pusha T and Canadian MC Drake aimed insults at each other over 'diss tracks'.
Feuds aren't a new thing in the hip hop world though. The history of rap talks of the rivalry between Tupac Shakur vs Notorious B.I.G and the beef between Jay Z and Nas. These squabbles, whether petty and sometimes bordering on violent can make or break a musician's fan following and popularity.
The bad blood between Pusha T and Drake has been simmering for almost a decade now. But, it reached its boiling point with Pusha releasing his seven-song album Daytona, which has been produced by Kanye West. The artwork of this album is a photograph of late singer Whitney Houston's drug covered bathroom. The Rolling Stones magazine has described Daytona as "a marvel of musical precision".
The album's final song 'Infrared' targets Drake, criticising him for not writing his own songs and lacking originality. Pusha raps, "It was written like Nas but it came from Quentin", referring to the the hip hop artist Quentin Miller who was allegedly the ghostwriter of many of the Canadian rapper's songs.
Drake immediately retaliated with his own punchy track titled Duppy Freestyle, targeting Pusha and his producer West. The song begins with him saying, "I'm in shock. The nerve, the audacity".
He goes onto dismiss Pusha's allegations and points out that West himself employed several ghostwriters including Drake for his new album, Life of Pablo. He also suggests that Pusha was using this incident to sell more of his albums and his label G.O.O.D. Music/Def Jam should pay Drake for the free publicity.
Pusha tweeted the final lyric from Duppy telling Drake to send him an invoice.
Of course, Drake went ahead and shared on Instagram, a copy of an invoice charging Pusha's label $100,000 for "promotional assistance and career reviving".
But the incident quickly took a much serious turn, when Pusha fired back another diss track Drake's way with 'Story of Adidon', rapped over the beat of  Jay Z's The Story of OJ.
The artwork accompanying the song is a picture of Drake smiling in blackface that Pusha claims is unedited and authentic. In the song, Pusha lashes out on Drake and brings up his mixed racial identity, his relationship with his father. He also addresses rumours of Drake having a secret love child.
Drake took to posting an Instagram story, defending this photograph and providing an explanation behind the purpose of this image. He said that through this photograph, he was trying to use his voice to bring awareness about the issues and prejudice that black actors have to face in the entertainment industry.
also read
Entertainment
Embrace the vibrant spectrum of love, acceptance, and authenticity this Pride Month as Netflix India proudly presents a captivating collection of LGBTQIA+ films and series.
Entertainment
Creed III is the third installment in the successful franchise and is Michael B. Jordan's directorial debut.
Entertainment
Scoop is the adaptation of journalist Jigna Vora's biographical book Behind The Bars In Byculla: My Days in Prison