Protesters surround Kabir Khan in Karachi; slogans raised against 'anti-Pakistan films'
Filmmaker Kabir Khan was at the centre of protests in Karachi after a group challenged the 'Anti Pakistan' nature of his films such as 'Phantom'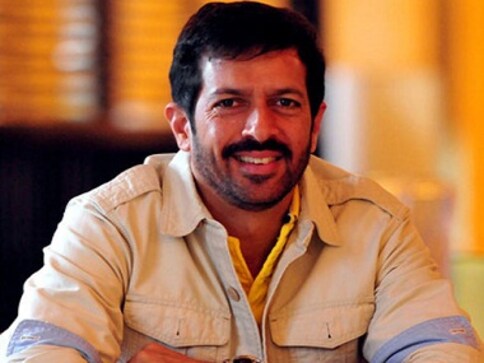 Filmmaker Kabir Khan was at the receiving end of the ire of a group of protesters who gheraoed him in Karachi. Khan was in the city as a guest speaker at the Marketing Association of Pakistan's annual conference (MARCON).
The protests were directed against Khan's "anti-Pakistan films".
Khan's Saif Ali Khan-Katrina Kaif starrer Phantom had been banned across the border as it was felt it depicted Pakistan in a bad light. The film was based on the 26/11 terror attacks in Mumbai and drew some inspiration from the US' assassination of Osama Bin Laden in Abbottabad.
ARY News reported that as the filmmaker alighted from his vehicle at Jinnah International Airport, the protesters surrounded him, chanting slogans and asking him to make a film on the "subversive activities of RAW in Pakistan". He was on his way to Lahore from Karachi.
When Phantom had released, it had sparked a row in Pakistan, with Hafeez Saeed, Lashkar-e-Taiba founder and mastermind of the Mumbai terror attacks, seeking a ban against it in a Pakistani court. The court granted Saeed's petition and the film was not screened in any Pakistani theatres.
However, Khan's other film — Bajrangi Bhaijaan — became a box office hit in Pakistan.
At MARCON, Khan had been asked about the widely differing "agendas" of his two films, to which he replied: "The purpose of Phantom was to show that there are some factions in both countries that will always try to prevent people to people contact. I strongly believe that whenever terrorists attacks occur, the media of both our countries create a ruckus, which colours the perception of the people. But when a Chand Nawab and a Bajrangi meet, there will always be friendship."
Recently, a group of Pakistani filmmakers had sought a ban on screening Indian films there.
Kabir himself shrugged off the incident, tweeting: "12 screaming lunatics with a mobile phone camera is not news. Please don't give them the attention they want. Ignore."
First Cricket News
Raja, who was formally appointed into the role on Monday, also said that PCB was in no hurry to resume bilateral ties with BCCI as their priority was the country's domestic cricket.
Entertainment
The amendments of Hong Kong's Film Censorship Authority will determine whether a film contains elements that endanger national security.
Entertainment
The Bollywood dream sequence helped stretch my imagination in a way that I believed the whole world was within me. This self-sufficiency helped me get through the physical setting I was in, from awkward social gatherings to the confines of my home during the pandemic.