Priyanka Chopra's 'refugee' t-shirt triggers Twitter row; actress called out for insensitivity
Priyanka Chopra's t-shirt, worn for a travel magazine's cover photo shoot, has landed the actress in a controversy, with many calling her insensitive and classist
She's been the darling of the press and fans — both at home and abroad — so far.
However, a recent photo shoot for a magazine cover has earned Priyanka Chopra a lot of criticism.
The photo, which features on the cover of the most recent issue of the Condé Nast Traveller, features Priyanka wearing a simple white tank top and posing against a balcony. What's so offensive about that you may wonder?
Well, it is the message on Priyanka's t-shirt that seems to be the point of contention.
In bold black font against white, it lists out the following options, like a multiple-choice answer format: Refugee. Immigrant. Outsider. Traveller.
The first three options have been struck out with red, leaving the final option as a descriptor for Priyanka: Traveller.
The magazine cover gives a hint of the ground her interview covers: "Agent of Change Priyanka Chopra: Building bridges, not walls. PC on US politics and film".
Bold and fearless, @priyankachopra makes a statement on our 6th anniversary issue cover. #PCinCNT #WhyWeTravel pic.twitter.com/phtSE1ihVw

— Condé Nast Traveller (@CNTIndia) October 7, 2016
While the slug seems to indicate a serious, in-depth interview, the excerpts that have been made available by Condé Nast online indicate a more light-hearted exchange, with the actress talking about how she likes to vacation, the 'insanity' of her schedule and what she does on the 16-hour flights between Mumbai and Los Angeles.
In the interview excerpts, Priyanka talks about how she doesn't have roots, so her team serves as her "island". When asked about the city she considers home (New York, Mumbai or LA) she says:
"I'm more of a West Coast kind of girl. I like the chill of LA. But I'm a nomad. And look at the world we live in today, we can literally get on a plane, go somewhere for five hours, have lunch, and come back. Why do you have to commit? I have commitment issues anyway."
Her t-shirt — designed by V Sunil — is evidently meant to fit in with her statements in the interview.
However, with the refuge crisis a pressing global concern, PC's t-shirt is being seen s , well, not PC. (That's politically correct for those of us who aren't into acronyms.)
Twitterati expressed quite some disappointment with Priyanka for unthinkingly endorsing what might be perceived as an insensitive, classist comment.
Oh, I'm sorry, I wasn't aware that being a refugee is a matter of choice...What were you thinking?! @CNTIndia @priyankachopra pic.twitter.com/WuyZv2iwp5

— Anum R. Chagani (@Anumero_1) October 8, 2016
@CNTIndia @priyankachopra offensive t-shirt. With 65 million ppl displaced, highest no. since WWII, to pretend as if it's a choice. #nonPC

— savita_pawnday (@savita_pawnday) October 9, 2016
@cntindia being a refugee is NOT a choice, it's a matter of survival. i was already disappointed for her comments abt feminism, now this -.-

— कमीनी (@1DerfulJelieber) October 8, 2016
.@priyankachopra @CNTIndia & I'm amazed ppl r applauding u for this. These tags of wars refugees r not for silly magazine marketing.

— Hanna (@HannanMust) October 8, 2016
Priyanka and Condé Nast have not responded to the controversy so far.
Find latest and upcoming tech gadgets online on Tech2 Gadgets. Get technology news, gadgets reviews & ratings. Popular gadgets including laptop, tablet and mobile specifications, features, prices, comparison.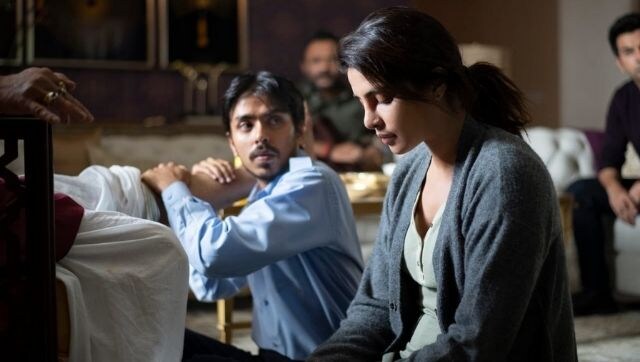 Entertainment
From Saif Ali Khan's Tandav to Priyanka Chopra and Rajkummar Rao's The White Tiger, here's all you can look forward to watching this month.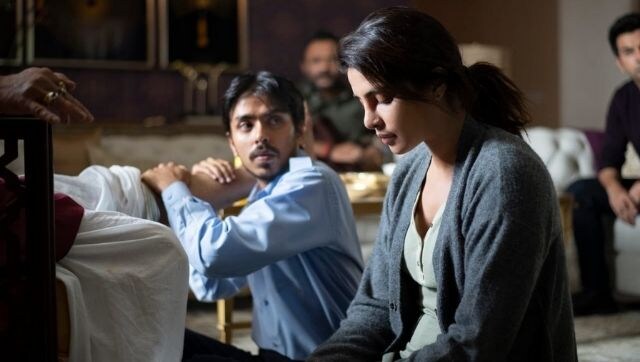 Entertainment
Critics said that Netflix film The White Tiger is a 'damning critique' of Danny Boyle's Slumdog Millionare
Entertainment
Text For You, a remake of 2016 German film SMS Fur Dich, also stars Celine Dion and Sam Heughan