Priyanka Chopra trolled for using Tricolour scarf, not wearing saree on Independence Day
Priyanka Chopra gets trolled (yet again) for 'inappropriate' clothing and wearing a tricolour scarf on Independance Day Instragam post.
Priyanka Chopra gets a lot of advice on what to wear from social media. A couple of months ago she was trolled for wearing a skirt to meet PM Modi, and now, on Independence Day, she uploaded a boomerang video of her wearing a Tricolour scarf, much to ire of many instagram users.
Additionally, Some users also thought her outfit (a white ganji and denims) was inappropriate, and that she should have worn a saree.
Here some of the sample comments on the post:    
It is clearly visible that she is wearing a scarf, but Instagram users are convinced Priyanka Chopra is disrespecting the flag of India. We're unsure what they are more bothered by: the fact that she isn't appropriately dressed for Independence Day, or the fact that she's supposedly wearing the flag on her neck.
Earlier this year, Priyanka Chopra met Prime Minister Narendra Modi in Berlin during his four-nation Europe tour.The pictures from their meeting grabbed eyeballs on social media — including those of trolls who harangued her for dressing and sitting "inappropriately" in front of Modi. Some of the criticism was also directed at Modi — for meeting with celebrities rather than protesting farmers in New Delhi.
However, much of the ire was directed towards Chopra, for choosing a knee length dress for the occasion. However, not one to clamp down under threat, Priyanka responded to naysayers with this post.
It is unlikely that she will comment on this matter, given she isn't even wearing the Indian flag, but we're secretly hoping she does. When she was earlier in the news for her unusually photoshopped armpits for a cover on Maxim magazine, Chopra hit back at social media buzz in a similar fashion.
Heres another "pit-stopping" picture to add to the debate. #WillTheRealArmpitPleaseStandUp #nofilter #armpitdiaries pic.twitter.com/KhwSn9m8XU

— PRIYANKA (@priyankachopra) June 21, 2016
Meanwhile, Priyanka is headed back home to Mumbai after wrapping up her third Hollywood film shoot in New York, with Liam Hemsworth and Rebel Wilson. She is expected to make an announcement about her Bollywood projects once she is here.
Off and away.. mumbai meri jaan. ❤️💋🙏🏼home seeet home — PRIYANKA (@priyankachopra) August 16, 2017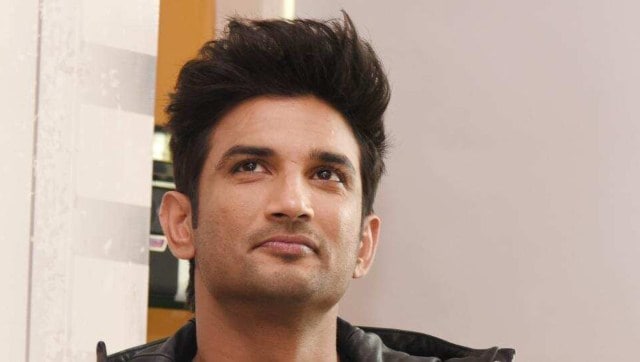 Entertainment
Shashank director Sanoj Mishra responded to a suit filed by Sushant Singh Rajput's father who has sought to restrain anyone from using his son's name or likeness in movies.
News & Analysis
Facebook also aims to "bring default end-to-end encryption to all of our messaging services."
News & Analysis
The feature will let content creators earn money by recommending products on Instagram's marketplace to help brands collaborate with influencers.