Priyanka Chopra to release memoir Unfinished in 2019: It will be honest, funny, bold and rebellious
Actor, producer and UNICEF Goodwill Ambassador Priyanka Chopra will write her memoir, Unfinished, next year, published by Random Penguin House India.
Actor, producer and UNICEF Goodwill Ambassador Priyanka Chopra will be coming out with her memoir, Unfinished, next year, published by Random Penguin House India. The memoir, which will be a collection of personal essays, stories, and observations, will be published simultaneously in the US where she has left an imprint with her character Alex Parrish on ABC's TV drama series Quantico and in the UK.
'The flavor of the book will be honest, funny, spirited, bold, and rebellious, just like me. I have always been a private person; I've never spoken about my feelings during my journey but I am ready to do so now. I was raised to be fearless when it came to opinions, and I would like to tell my story in the hopes of inspiring people, especially women, to change the conversation, to shatter glass ceilings. Women are always told we can't have everything. I want everything and I believe anyone else can have it too. I'm proof of it.'  Chopra, who produces global TV and film content under her banner Purple Pebble Pictures, said.
Manasi Subramaniam, Senior Commissioning Editor of Penguin Random House India, said that  Unfinished will not be just a memoir but a manifesto for women who believe that they cannot just have it all but that they deserve it all. "Priyanka is one of the most influential women in the world and it is not a badge she wears lightly. I love how unapologetic she is about her success and her ambition. There's something about the Priyanka Chopra phenomenon that feels both revolutionary and accessible, and that's entirely a result of the person that she is." she said.
We are thrilled to announce that we will be publishing @priyankachopra's #Unfinished in 2019! #PenguinAcquires #MajorAcquisition #PriyankaChopra

Get to know all the details here: https://t.co/ArjeLcSITI pic.twitter.com/nWld71Ztnj

— Penguin India (@PenguinIndia) June 19, 2018
"Here we are committed to publishing strong female role models, and are immensely proud of having Priyanka Chopra on that lis,t" said Meru Gokhale, Editor-in-Chief, Literary Publishing, Penguin Random House India.
Chopra forayed into the film industry at the age of 17 after she won Miss World in 2000. She was the first Indian actor to have won two consecutive People's Choice Awards and was featured on the cover of TIME magazine TIME 100 issue as one of the Most Influential People in the world in 2016.
Unfinished will be hit the stores in 2019.
Find latest and upcoming tech gadgets online on Tech2 Gadgets. Get technology news, gadgets reviews & ratings. Popular gadgets including laptop, tablet and mobile specifications, features, prices, comparison.
Entertainment
Luca revolves around a young boy living on the Italian Riviera, who shares adventures with his newfound best friend.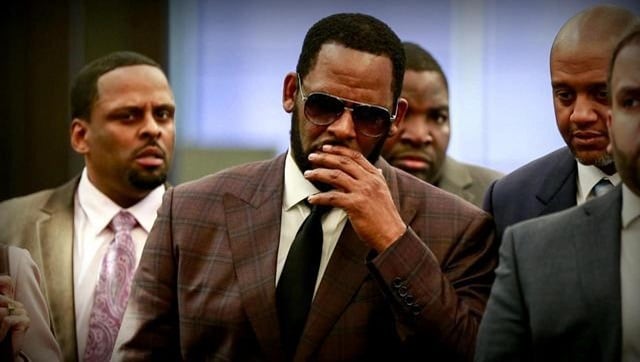 Entertainment
A friend of R Kelly offered to pay an accuser $500,000 to keep her from cooperating in Kelly's prosecution, while Kelly's manager threatened to release private photographs of a woman who sued the singer, said authorities
Lifestyle
Several queer Black Buddhist authors have showed me how spiritual practice can be a liberating force in the face of challenges as huge as racism, sexism and queerphobia.