Priyanka Chopra, Nick Jonas and the business of celebrity weddings: This is the couple's magnum opus of the year
This wedding has been Priyanka Chopra's magnum opus for the year, one that's taken her from being Quantico star to being one-half of a newly minted Hollywood power couple.
While the last twelve months have seen frenetic wedding activity in India's celebrity scene, it's pretty clear that only one couple made it a real Hollywood affair. And this is not just because Priyanka Chopra and Nick Jonas have brought a home in Beverly Hills; it's more to do with them following the Hollywood template where weddings are also business and PR opportunities.
It's been a dry year for the Hollywood tabloids with celebrities like Justin Bieber, Gwyneth Paltrow, Amy Schumer and Mandy Moore having secret weddings that denied fans across the world the intimate access they've become used to.
That Priyanka and Nick took transparency to whole new levels, not only bucked the trend but also started a little frenzy amongst the starved media, and it was a power move like no other.
As expected, there have been haters. An article in The Cut earlier today went on to question 'Is Priyanka Chopra and Nick Jonas's Love for Real?' The tone-deaf and misogynistic article calls the actress a 'global scam artist,' and reeks of good old all-American privilege. It's okay for their homegrown celebrities to have "Spon-Con" weddings and sell exclusives to magazines but how dare someone from a third-world country? And what seems to have gotten under the skins of the hate brigade is the fact that Priyanka's done it better.
It all started back in July, when Nick reportedly got the shutters down at Tiffany & Co's flagship New York store, so that he could have the place to themselves while he chose a ring for Priyanka. Despite all the noises made that Tiffany wasn't a sponsor, Priyanka went on to have her bridal shower at the newly opened Blue Box Café, Tiffany's attempt at bringing back Breakfast at Tiffany's.
And there were pictures, oh so many pictures. She was decked up in $1M of Tiffany jewels (apart from the ring, of course).
After Priyanka's high profile bridal shower, Nick's bachelor party seemed a lot more sedate and private but that didn't stop the Instagram endorsements to his 18M followers. Nick took off on a cruise with a bottle of Elit vodka by his side, and gifted custom Lime scooters to each of his 11 groomsmen.



View this post on Instagram
Wedding couples like gifts, so an Amazon gift registry was created. And just when you're thinking, "Hey, just like us," stop and think again. When was the last time Amazon donated $100,000 to Unicef, so that they could take out a press release around a wedding registry?
Sponsorship deals aside, there was also some great publicity that went down. The wedding pictures went to People Magazine in the US, and HELLO! in the UK, for an estimated $2.5 mn. Selling pictures of a personal event to the highest bidder might come as a surprise to some of us in India, but it is a done thing in Hollywood. Who can forget the $4.1 mn that People magazine paid for the Jolie-Pitt baby photos, or the cool 3 million smackers that Demi Moore and Ashton Kutcher picked up for their wedding photos?
View this post on Instagram
I was searching for a fun way for my groomsmen to be mobile and ready to roll – so I called up my friends at @Limebike for some help… #groomsmengift #CitrusGotReal
Deals like this might seem like they're for the money, but dig a little deeper and you realise what a big coup this was for Priyanka Chopra. The fact that an American institution like People Magazine would be willing to pay for her wedding pictures, catapults the couple into A-lister territory, and adds a few notches to their celebrity couple status.
The pictures were already sold to one American institution, so how do you top that? The Vogue exclusive for their January issue makes her the first Indian woman to grace the magazine cover in its 125-year-old history and if that doesn't open doors, nothing will.
For most people, a wedding is just about two people getting hitched, but a Hollywood wedding is a global event. Add to the immediate paychecks, some smarts, and you're talking about a jump in lifetime value that most start-ups today would pay an arm and a leg for. It's been done before, it'll be done again but 2018 was about this one. Priyanka's magnum opus of the year has taken her from being Quantico star to being one-half of a newly minted Hollywood power couple.
And for the few who can't handle it, all we can say is, "The grinches have come early this year."
Find latest and upcoming tech gadgets online on Tech2 Gadgets. Get technology news, gadgets reviews & ratings. Popular gadgets including laptop, tablet and mobile specifications, features, prices, comparison.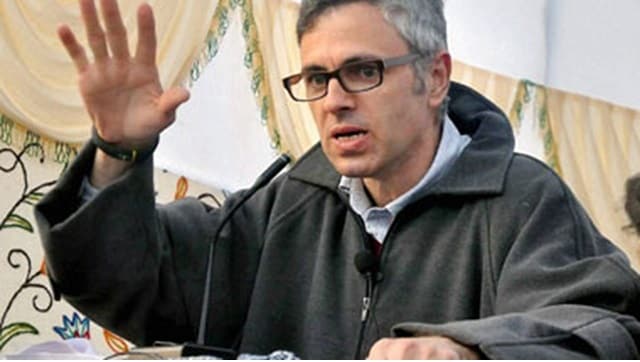 Politics
Of the recently released mainstream Jammu and Kashmir leaders, none has publicly called for restoring Article 370. Their silence has not gone unnoticed.
India
When it is recognised that the breaking of the mosque in Ayodhya was wrong, just restoration as ordered must be made before a temple may be built there; meaning that at the hour of inauguration, the only god there will be the one projecting himself as one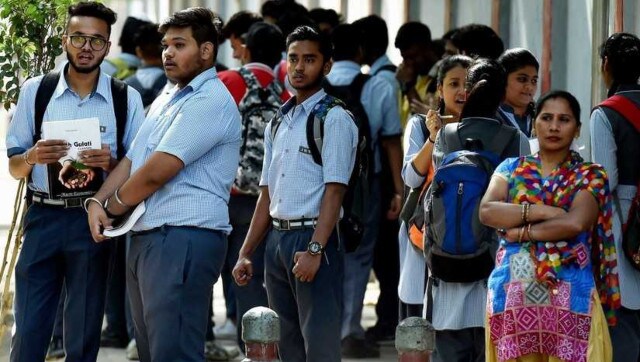 India
The reforms embedded in the National Education Policy 2020 represent an overhaul of the current education system and could usher in a better tomorrow for the country