Priyanka Chopra, Kapil Sharma: Will the real Dadasaheb Phalke award please stand up?
Many versions of the Dadasaheb Phalke award are being doled out to Priyanka Chopra and Kapil Sharma in 2017, with even new categories being introduced. This should not to be confused with the annual Dadasaheb Phalke Award, which is India's highest award in cinema, and is given as a lifetime achievement award.
In the midst of all kinds of rumours about his show being cancelled to his friends abandoning him, the news of Kapil Sharma being conferred with the Dadasaheb Phalke Academy Award ought to bring him some joy.
Not to be confused with the Dadasaheb Phalke Award, which is India's highest award in cinema, the 'Dadasaheb Phalke Award' that Sharma has been chosen for is presented by a certain Dadasaheb Phalke Academy that has been honouring talent from the Hindi and regional cinema since 2000. This academy acknowledges 22 different crafts of the industry, right from make-up artists to spot boys.
Of course, the fact that Kapil Sharma is being presented this honour for the second time has raised many questions. When the award was first presented to the comedian in 2014, he turned up so late that the dignitaries and the audiences had all left. But those were different times for Sharma. This time around Sharma has promised the organisers that he will be punctual.
And then there are times when awards choose people: such as the case of the Dadasaheb Phalke Award being bestowed upon Gulzar sahab.
In such cases, the awardee means as much to the citation as the honour to the person it is conferred upon.
And, then there are times when people end up choosing awards.
The announcement of Sharma's 'Phalke' brings to mind the time when then-president Barack Obama was given the Nobel Peace Prize in 2009. Of course, there is no comparison between Kapil Sharma's 'Phalke' and Barack Obama's 'Nobel.' But to risk an audacious comparison, in both cases, one can't figure out the reason why they were honoured and its timing, which in some strange manner, equates them.
Back when President Obama got the Nobel after just eights months into his first term he was as surprised as some of his critics and even when he remitted office in 2106 he jokingly confessed that he still didn't know why he got it.
The 'Phalke' that Sharma is getting is the same that will also be given to Priyanka Chopra for 'Being An International Icon.' Moreover, the award comes to her under a newly introduced 'Internationally Acclaimed Actress' category.
Just like a category being created to honour Priyanka Chopra, a category would have to be created for Kapil Sharma for he doesn't fit any pre-existing ones.
Kapil Sharma getting this or any such award three years ago would have made perfect sense for it was around that time that the comedian had practically redefined the standards of being considered successful as a comedian. There have been comedians before him and there is an entire generation of new-age comedians who have taken the internet by storm, but never before had any comic enjoyed this kind of success in India.
Kapil Sharma might not be the typical stand-up comedian but with his own shows (the first got cancelled as he left the channel and the second was a bigger success) he is at a place where scores of comics aspire to be through the routine of open mics, shows, specials, etc. Even up until last year any award that Sharma would have got would have been just fine; in 2016 he was ranked No. 7 on Forbes India Celebrity list higher than an Aamir Khan, Deepika Chopra and Priyanka Chopra, a remarkable jump from no. 27 in 2015 and no. 96 in 2012.
It would be fun to see how Sharma circa mid-2017 would react to getting an award whose name is associated with the father of Indian cinema.
Only a few months ago one could have imagined Sharma inviting Dhundiraj Govind 'Dada Saheb' Phalke on his show or asking him a question while hosting an award function - 'Gala kharab tha shooting ke din kya? Aapki filmon mein awaaz nahin aati…? (Did you have a bad throat the days you were filming…why were your films silent?)
The Sharma of yore would have had the most fun while receiving an award a la Jerry Seinfeld, who when being given an HBO Award did thank the organisers but added 'all awards are stupid.' Seinfeld was amid friends and had 'em in splits as he ranted – "the whole feeling in this room of reverence and honouring is the exact opposite of everything I had wanted my life to be about."
Find latest and upcoming tech gadgets online on Tech2 Gadgets. Get technology news, gadgets reviews & ratings. Popular gadgets including laptop, tablet and mobile specifications, features, prices, comparison.
Entertainment
Himani Shivpuri said she is receiving treatment at Holy Spirit hospital in suburban Mumbai on the advice of her doctors.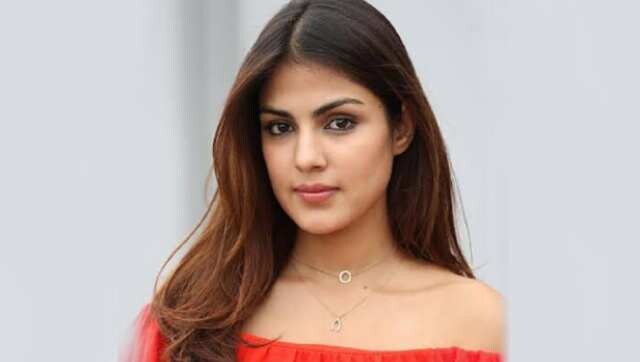 Entertainment
Comparison of Sanjay Dutt's case with Rhea's is a glaring contrast: the actor was caught with drugs.
Entertainment
Kangana Ranaut's comment comes after Urmila Matondkar alleged Himachal Pradesh, Ranaut's home-state, is the "origin" point for drugs.