Priya Prakash Varrier song row: Maharashtra NGO files complaint for removal of 'offensive' track from Oru Aadar Love
Jan Jagran Samiti Maharashtra has lodged a complaint with the police in Aurangabad demanding that a song from Oru Adaar Love featuring Priya Prakash Varrier be deleted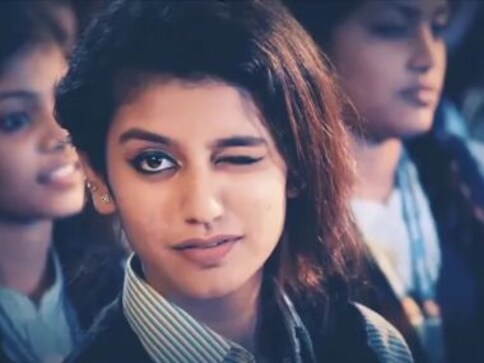 Aurangabad (Maharashtra): City-based NGO Jan Jagran Samiti Maharashtra (JJSM), has lodged a complaint with the police in Aurangabad, demanding that a song in the forthcoming Malayalam film Oru Adaar Love, featuring new social media hearththrob Priya Prakash Varrier, be deleted.
The complainant, JJSM President Mohsin Ahmed, said that the song and its lyrics are blasphemous and portray an improper and inappropriate way of life between Prophet Mohammed and his first wife Hazrat Khadija.
"We have also demanded action against the film's producers, director and the lyricist for this offensive song and want that it should be deleted from the film before its release next month," Ahmed told IANS.
An officer of the Jinsi Police station said the complaint has been forwarded to the Hyderabad police for further action as a similar complaint against the same film and its young actress is pending before them and this (Aurangabad) complaint would be added to it.
The song and Varrier's eyebrow raising acts have been in the eye of the storm after its promotional clips went viral on social media last week, catapulting her to instant stardom.
Ahmed claimed that the song has "hurt the sentiments" of Muslims and such things that make irresponsible comments on sensitive religious matters should not be repeated in future.
He warned that in case the filmmakers fail to delete the song from the film before release, the JJSM will initiate legal proceedings against all the people concerned with it.
Meanwhile, in a related development, several Muslim groups and individuals led by the Raza Academy (Rehmani Group) lodged a protest against the Malayalam film in Mumbai, demanding that the song must be immediately dropped from the film and creative persons should refrain from referring to religious sentiments which hurt any community in such a manner.
Politics
Neglected and ignored by the dominant Ashraaf community, BJP's outreach towards Ajlaf Indian Muslims has rich political dividends in store
India
Are the Rohingyas been provided with flats or kept in detention centre? Tune in
India
In the last week, the Aligarh Muslim University has made some changes to its curriculum. It dropped the teachings of two Islamic scholars over allegation of being radical and included Sanatana Dharma and other religions to its post-graduate programme