Priya Prakash Varrier becomes most-searched name on Google, beating Sunny Leone and Deepika Padukone
Priya Prakash Varrier's Instagram followers, as a result of the Internet craze over her wink, took an astronomical leap and reached over 600,000 followers in a single day.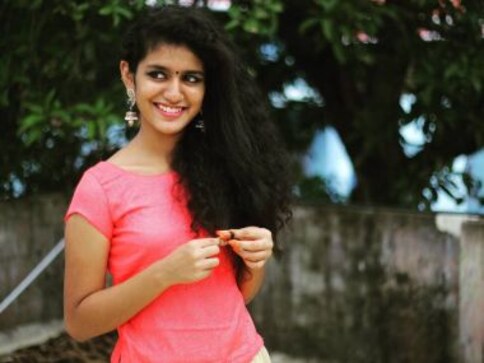 Just when we thought that the Internet's recent favourite Priya Prakash Varrier had taken the country by storm, the wink girl has achieved another feat that has catapulted her above Sunny Leone, Deepika Padukone, Alia Bhatt etc.
Priya Prakash Varrier became one of Google's most-searched keywords globally, beating some of the biggest names in Bollywood.
As per the Google Trends, on 12 February, her name — which also happens to be a keyword for Google's search engine — was the top trend.
Varrier rose to an unprecedented fame after a clip of her winking at a guy — from the upcoming Malayalam film Oru Adaar Love — went viral over social media. In no time, Varrier, from being a simple B Com student at Thrissur's Vimala College, became the nation's darling.
Also read: Priya Prakash Varrier's overnight stardom is product of new age Malayalam cinema led by the youth
After the song, a teaser of the film (of an ensemble cast) was also released, focussing majorly on Varrier who is seen gesturing a finger gun to her co-star Roshan Abdul in the film.
A day later, the song 'Manikya Malaraya Poovi' (that contains the wink shot) found itself at the centre of a controversy. Various fringe groups, religious bodies belonging to the Muslim community came out in protest of the song claiming the lyrics of the song, when translated to English are insulting to Prophet Mohammed.
Entertainment
"This is a dream combination of Puri Connects and Dharma productions and being a major part of this Pan India project is a blessing for my Hard work," says Vish about Liger
Entertainment
Actor Shefali Shah said that the show's sophomore chapter will explore the human and vulnerable side of its characters.
Entertainment
Taapsee Pannu's sex life is the reason why she is never invited to Karan Johar's famous talk show. Read more!