Preity Zinta molestation case: 500 page charge sheet filed against Ness Wadia in Mumbai
The police has filed a 500-odd page charge sheet in a local court against Ness Wadia, three and a half years after Preity Zinta had registered a complaint against the scion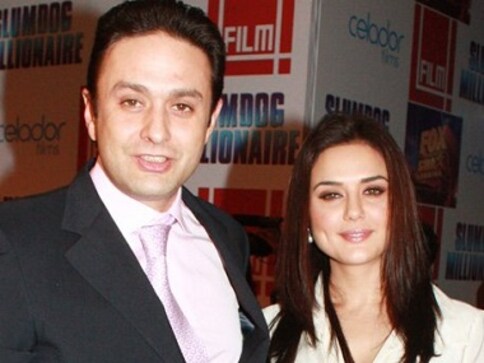 The police has filed a 500-odd page charge sheet in a local court against Ness Wadia, three and a half years after Preity Zinta had registered a complaint against the scion. The registered complaint is one of molestation and intimidation. The charge sheet, which was filed in the Metropolitan Magistrate's court in Esplanade, Mumbai, is under sections 354 (assault or criminal force to deter public servant from discharge of his duty), 506 (criminal intimidation) and 509 (word, gesture or act intended to insult the modesty of a woman) of the Indian Penal Code (IPC).
"We filed the charge sheet against Ness Wadia on Tuesday; it is 500-odd pages," said a top police source, according to a Mid-Day report.
Zinta had previously lodged an official complaint against Wadia in June 2014 with the Marine Lines police in Mumbai. The report alleged that Wadia had molested and intimidated Zinta at Wankhede stadium on 30 May the same year, during an Indian Premiere League (IPL) match. Zinta also submitted four photographs alongside the report which showed 'bruise-like' marks covering her right arm. She alleged that the bruises were due to Wadia grabbing her with force.
While recording her statement, Zinta also added that Wadia had abused the team staff over ticket distribution while she sat in the AC box in Garware Pavilion. Zinta then claimed to have changed her seat and said she sat next to Danish Merchant in a non-AC row which was below the railing, adding that she was abused on the ground by Wadia for the third time in front of members of the team.
In his defense, Wadia submitted a list of nine names in July. He claimed that these people were present at the stadium during the alleged incident and he requested the police to record statements by them. All nine statements were eventually taken by the police.
Following that, in August 2014, Gene Goodenough (Zinta's husband), also recorded his statement with the police via email.
"In his statement, Goodenough supported her claims, stating he had intervened when Wadia molested and abused Zinta, and he'd asked Wadia not to misbehave with a woman," said a senior official. Andrew Miller, another foreign national and the father of cricketer David Miller, also sent his statement through email. "Miller, on the other hand, said he saw the couple arguing but did not see Wadia misbehave with her as he was seated far away," added the senior official, according to an Indian Express report.
The following year (November 2015), Zinta gave an on-camera recorded statement under section 164 of the CrPC before the 18th metropolitan magistrate court in Girgaum, Mumbai.
Following that, Wadia's statement was recorded by the police in May 2016. The have police reportedly attached statements of several people in the charge sheet. During the filing of the charge sheet, Wadia was apparently present in the court, which allowed him to go on a personal bond of Rs 20,000.
India
In a tweet shared on Thursday, a picture showed a condom ad over a women's seat. One user points out that Delhi Metro's progressive attitude comes in contrast to Indians' view on sex education
India
A 35-second video shared on Twitter by IFS officer Susanta Nanda shows a monkey infant's fascination with the device
India
On 10 August a group of friends had gone to Udyog Vihar-based Denza Club where the doorman touched one of the visitors inappropriately. On protesting against it they were thrashed by eight bouncers of the club