Pratyusha Banerjee death: Police uncooperative, siding with Rahul Raj Singh, claims father
Pratyusha Banerjee's parents have expressed their dissatisfaction with the police investigation in their daughter's suicide case.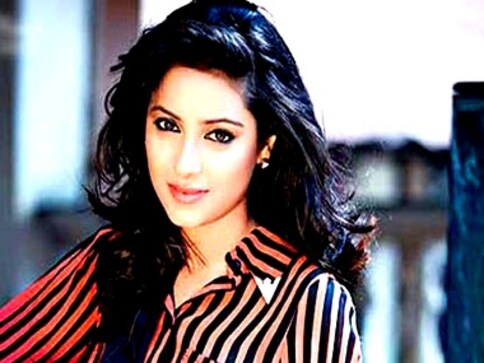 Pratyusha Banerjee's parents have expressed their dissatisfaction with the police investigation in their daughter's suicide case. At a press conference in Mumbai, the parents said that the police are uncooperative with them and are instead protecting Rahul Raj Singh, who's accused of abetting the suicide of the Balika Vadhu star.
These allegations come days after reports surfaced that Rahul has gone absconding again after he was denied an anticipatory bail by the Dindoshi Court in an unrelated cheating case filed by model Heer Patel against the actor. Earlier as well he had gone missing after he had taken Pratyusha to the hospital, where she was declared dead.
Speaking to Firstpost Pratyusha's father, Shankar Banerjee said, "We are extremely unhappy with the way the police is conducting the probe in our daughter's death. They do not keep us informed and besides that, they are going easy on the one who is responsible for her death. It is because the police is siding with him that Rahul could disappear like this. The cops do not keep us in the loop about the developments in the case and even the chargesheet has not been shared with us."
"We weren't informed before the police opened the house that Pratyusha lived in, even though we were promised otherwise. We have been trying to meet the Mumbai Police Commissioner for quite sometime now in this regard, but to no avail," he further said.
Reiterating their earlier stand, the parents claimed that the 24-year-old did not commit suicide but was murdered.
"My daughter was murdered, yet it is constantly looked as a suicide case. Even Saloni Sharma, Rahul's ex-girlfriend is involved in the crime, but she is only interrogated as a witness and not as an accused," he added.
When the police submitted the chargesheet that charged Rahul with abetment, assault and intimidation, in the Borivali court, he was asked to attend the next hearing of the case on 30 July. But now with his recent disappearance, it is hard to say if he will attend the hearing on Saturday.
A Hindustan Times report has quoted a police source saying, "A police team went to his apartment to search for him but the door was locked and Singh was not found there. We are on the lookout for him."
Pratyusha's family plans to look at the chargesheet before they decide their next plan.
"We will look into the chargesheet once the police shares it with us and see how the police have investigated the case before deciding on our next step," says Shankar.
Television actor Pratyusha Banerjee, who became a household name after her show Balika Vadhu, was found hanging from a ceiling fan at the home she shared with Rahul in Mumbai, on 1 April.
Entertainment
Pompeo joins fellow original stars Chandra Wilson and James Pickens Jr in coming back for season 19 of the ABC show, created and executive produced by Shonda Rhimes.
Entertainment
Ranveer Singh-starrer 83 slowly but surely crossed Rs 100 crore in 17 days. Meanwhile, owing to theatre shutdowns in my states, Dulquer Salmaan chose to postpone his Malayalam film Salute.
Entertainment
Looop Lapeta is the Hindi adaptation of Tom Tykwer's celebrated cult classic Run Lola Run