Pratyusha Banerjee suicide: Parents' signature petition for CBI probe gains support
The signature campaign by Pratyusha Banerjee's parents got over thousand signees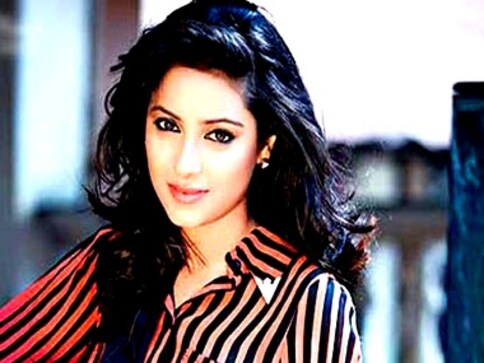 A petition by Soma and Shankar Banrjee, demanding a CBI probe into the death of their daughter, the TV actress Pratyusha Banerjee, garnered over 1,000 signatures on Wednesday. The Banerjees held a public rally at Bata Chowk in Sakchi market in their hometown, Jamshedpur, to drum up support for their campaign.
"Till now, more than 1000 people have signed on the banner supporting our demand for a CBI probe into the death of Pratyusha. There is no space left on the banner but people are still putting their signatures on it," Shankar Banerjee said.
The rally was preceded by an online petition, which also collected some 700 signees.
Pratyusha's parents believe that the actress — who was found hanging from a ceiling fan in her Mumbai apartment on 1 April — was a "cold-blooded murder" and are seeking "capital punishment" for her live-in partner Rahul Raj Singh.
Singh, who was booked on charges of abetting Pratyusha's suicide, is currently out on bail.
The Banerjees also said that they would be approaching President Pranab Mukherjee with their request for an impartial probe into Pratyusha's death, failing which, they would seek permission for "euthanasia", reported Hindustan Times.
— With PTI inputs
Entertainment
A day after a Mumbai court turned down Rahul Raj Singh's anticipatory bail plea (filed in response to the police booking him for abetting the suicide of his girlfriend Pratyusha Banerjee on 1 April), his former lawyer Neeraj Gupta stepped forward with some explosive claims.
Entertainment
A day after he filed a petition for anticipatory bail in the Bombay High Court, Rahul Raj Singh — the boyfriend of Balika Vadhu actress Pratyusha Banerjee — was granted interim relief by the court.
Entertainment
Ever since news of Pratyusha Banerjee's death broke on 1 April, it has been the subject of intense speculation. But what do we really know about the case?