Prasoon Joshi is sensible, hoping for better system in CBFC: Babumoshai Bandookbaaz director
Before Pahlaj Nihalani was sacked as CBFC chief, the most recent film to suffer his sanskaari ways was Kushan Nandy's Babumoshai Bandookbaaz.
The CBFC chief and his team ordered a staggering 48 cuts in the upcoming film starring Nawazuddin Siddiqui and Bidita Bag.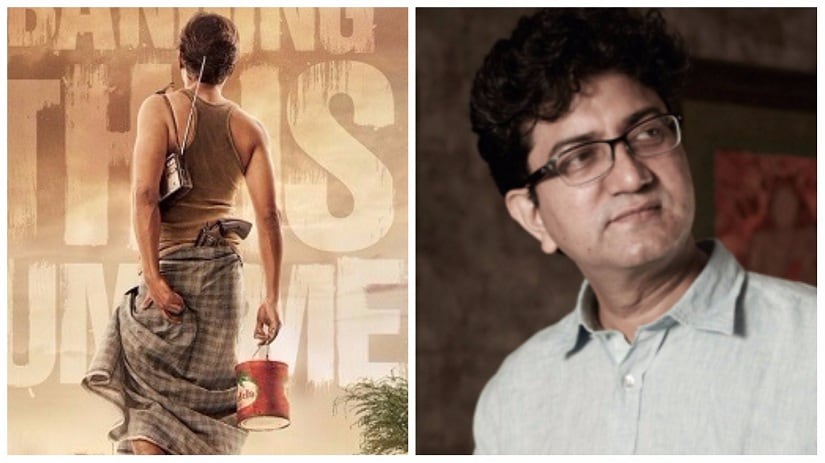 And now the director of the film Kushan Nandy seems to be excited with the news of Nihalani's time at CBFC being over.
"It's is a fabulous move, this was coming for a long time. I feel that two letters sent to the ministry and Smriti Irani: One about the harassment meted out to us for our film Babumoshai Bandookbaaz and second about certain CBFC members insulting our co-producer, Kiran Shroff, was the last nail in the coffin. In fact, one of the five CBFC members in the room had also sent a letter, one of which got printed," he says.
Nandy adds, "I don't know Prasoon Joshi personally but whatever he creates, he seems to be a sensible person and I am hoping that there would be better system now. But I firmly believe that just changing the person won't help, the act needs to change and the implementation of the Shyam Benegal report would be the ultimate step forward. Perhaps that report is still lying on the table and they have some fear and apprehensions in implementing that. Once that is done the entire structure of CBFC will change. But it is definitely a reason to celebrate."
He also seems on board with Vidya Balan joining CBFC. "Having Vidya Balan on Board is a good move. She is from the industry and from [her] choice of films, we can understand her sensibilities."
Nandy also spoke about his experience with the CBFC during Babumoshai Bandookbaaz. "I felt the whole system is a very babu culture. They behave as if they are doing you a favour by giving a certificate. We have to stand in front of them post screening like school boys. There is kind of plan to manipulate to destroy freedom. It is a planned process to demolish creative liberty and impose their creativity on us by some wannabe writers and filmmakers."
(With inputs from Seema Sinha)
Updated Date: Aug 12, 2017 10:55 AM