Prabhudeva on directing Dabangg 3, his return to acting and why he enjoys direction more
Considering how busy he is currently with multiple acting offers, has he found new love for acting? Prabhudeva said he enjoys direction more than acting.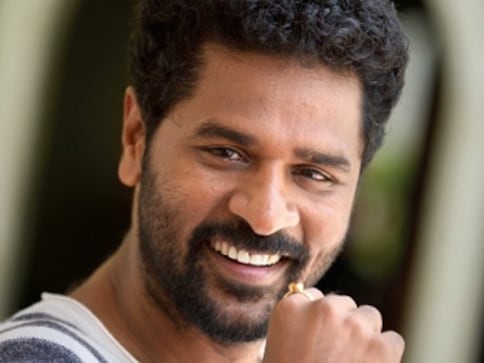 In 2016, Prabhudeva made a re-entry of sorts to Tamil cinema with horror-comedy Devi, in which he donned the greasepaint after a decade and was seen sharing the screen space with Tamannaah Bhatia. The film, despite mixed reviews, ended up as a sleeper hit, giving the kind of welcome the actor-choreographer never anticipated.
Since then he seems to have shifted his focus towards acting and currently has half a dozen projects – at different stages of production – in his kitty. On his return to acting and signing projects left, right and center, Prabhudeva said in a group interaction that he didn't plan this phase of his career.
"The films I signed after Devi weren't accepted with much planning. Lately, I'm being asked if there a special reason why I'm suddenly interested in acting. Honestly, there's no reason and I accepted these projects because they were exciting and very different from each other. My recent release Gulebaghavali was an adventure comedy. My next release Mercury is a silent film in which I play the villain. AL Vijay's Lakshmi, which is in the pipeline, is a dance-based script," he said, adding that he's thrilled he's getting to play a variety of characters in these projects.
Another reason why Prabhudeva is excited about returning to acting is the fact that he's getting to work with many first-time filmmakers: "I'm really enjoying working with these young directors. They're coming up with some really interesting ideas and I feel proud to be associated with such young talent. One of my upcoming films is being directed by a 21-year-old." Asked if he feels he's giving first-time directors a new lease of life by being easily accessible, he said: "I'm open to work with anyone as long as I find the stories they bring exciting. This is a very interesting phase in Tamil cinema and I'm glad I have returned at the right time. We have some really talented filmmakers who are making some realistic films."
Last seen on screen in Pongal release Gulebaghavali, Prabhudeva said he thoroughly enjoyed working with a young team: "I didn't even realise when we started work on this project and when it all ended. Everything went by so fast but the entire experience remains still fresh in memory."
In the film, he shared screen space with Hansika Motwani, who he had directed in the Tamil film Engeyum Kadhal. "I have known her for a long time. As a director, we had a very different working relationship. It all changed when we became co-actors and it was a good change," he recalled. His last two releases Devi and Gulebaghavali gave the former choreographer good scope to showcase his moves after a long hiatus. Asked if his dancing ability is being used as a factor draw audiences to theatres, and he said: "I really don't think so much. See, I know for a fact I won't be able to dance like how I'm dancing now in ten years. Let me dance as much as I can before I turn old. Ten years ago, dancing was so much fun and I could do it for hours. Today, it's not as easy as it used to be and I'm well aware of it. I'm just going with the flow."
Considering how busy he is currently with multiple acting offers, has he found new love for acting? Prabhudeva said he enjoys direction more than acting. "My father often says that I should enjoy being an actor. But I love direction more than acting. Even though direction comes with more pressure and responsibility, I enjoy the process of creating something," he adds.
Why hasn't he directed a Tamil film in a long time? "Last year, we were all set to direct a Tamil film with Vishal and Karthi. The project didn't materialise for various reasons. It's a very interesting script written by my late friend Subhash. As I said before, I don't really sit and plan what I should do next. I'm supposed to direct another Hindi project from November. We wanted to shoot in London, but since it'll be extremely cold around that time we've postponed the shoot. In the interim, I plan to finish Dabangg 3, which will be an out-and-out action film," he revealed.
Entertainment
Jaya Jaya Jaya Jaya Hey goes for the jocular even as the wife Jaya lunges for her husband's jugular. Domestic violence as an ongoing joke doesn't really work.
Entertainment
Thalapathy Vijay starrer Varisu crossed the Rs 150 crore mark in its opening weekend at the global box office.
Entertainment
RRR has been shortlisted for Oscar Best Original Song. The nominations will be announced on January 24.