Prabhu Deva on starring in AL Vijay's Lakshmi: 'It'll be a benchmark for dance-based films in Tamil cinema'
Prabhu Deva was planning to initiate the sequel of Devi before Vijay introduced him to Lakshmi, a dance-based film which is a rarity in Tamil cinema.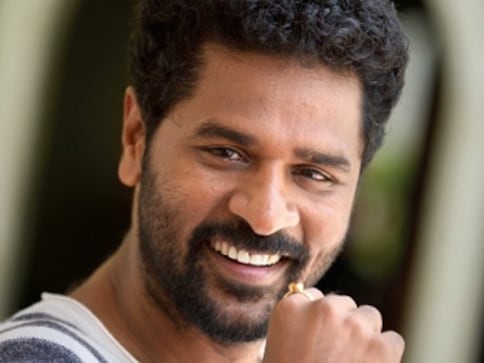 Actor-filmmaker Prabhu Deva, who was last seen on screen in Tamil adventure comedy Gulebaghavali, is eagerly looking forward to the release of Lakshmi, which is tipped to be the first dance-based film in Tamil cinema.
The project marks his second time collaboration with director AL Vijay with whom he had previously worked in 2016 Tamil horror-comedy Devi. On Thursday, Prabhu Deva, who is gearing up to direct Salman Khan's Dabangg 3 soon, opened up about the project – which he believes will set a benchmark for dance-based films in Tamil cinema – in a media interaction.
Recalling how the project materialised, he said, "My first film with Vijay was Devi which turned out to be successful. I thoroughly loved the experience of working with him. We wanted to work again and this is when we thought of doing a sequel to Devi and we almost went ahead with the plan. But Vijay brought the story of Lakshmi and I really liked it."
Known for starring in dance-based films such as ABCD and ABCD 2, Prabhu Deva did not want to do another film in the same genre for the heck of it. "When I agreed to do the project, I told Vijay that if we do a dance-based film then it should really stand out. He had a clear vision about what he was doing and he successfully pulled it off. I believe Lakshmi will set a benchmark for dance-based films which are rare in Tamil cinema," he said, heaping praise on director Vijay for his conviction. "The last 25 minutes of the film will be a dance fest yet it'll be highly emotional. Having made films that have appealed to all sections of the audiences, Vijay has handled a dance film in a very sensible way. Lakshmi is a film that'll make audiences laugh, cry and celebrate."
A dance film for children, Lakshmi features Prabhu Deva alongside a bunch of kids and the former choreographer is all praise for them. "These kids were extraordinary. Each one of them was a terrific dancer. Even I would take four to five takes for some dance shots. But some of these kids get most of the times in the first take," he said.
Talking on the occasion, director Vijay said that it was a pleasure working with Prabhu Deva again. "This is my second film with him. It's known that he's a dancing legend but what people don't know about him is that he has great script sense and there's so much I learnt from him while working on this project."
Vijay said he had a whale of a time working with kids. "We auditioned kids from all over India. We had actors from Assam, Aurangabad, Maharashtra and even Kolkata. Ditya Bhande, who plays the titular role, has a long way to go. I'm sure audiences will love all their performances."
Also starring Aishwarya Rajesh, Karunakaran and Salman Yusuf Khan, the film has been produced by Prateek Chakravorty and Shruti Nallappa. Prabhu Deva said it was gutsy of the producers to back such a subject. "I'm really thankful to them for backing a dance film. Usually, producers want films with songs and fights. It's really nice of them to support this kind of subject."
Entertainment
Between the theatrical performances and obstreperous plot points that scream for attention, Bujji Ila Raa feels like an exercise in savage self-abuse.
Entertainment
Salman Khan joins hands with Chiranjeevi in a mission to finish off the corrupt element in Andhra Pradesh's politics. This sounds like some serious fantasy play, done up in the snazzy tones of a political propaganda.
Entertainment
Dhanush's fans are excited to not just see Selva direct his brother but also see them on screen together in this film.