Prabhas' guest house seized by Telangana revenue officials; actor moves Hyderabad HC
Prabhas' guest house was seized by Telangana revenue authorities as they said the land belonged to the government.
Telangana revenue officials have sealed Baahubali actor Prabhas' guest house, located in Raidurgam in the outskirts of Hyderabad. Deccan Chronicle writes that the house was seized as it was built on government land.
According to the same report, the officials seized privately owned structures located on 84 acres of government land in accordance to a recent Supreme Court verdict.
"The Supreme Court recently gave a judgement that the entire 84 acres land in Survey No: 46 in Rai Durgam belongs to the government. Based on the SC judgement, we identified all the properties that fell under the said survey number and took them into our possession. Since his (Prabhas) house also happens to be under Survey No: 46, we went to the house and took possession," Vasu Chandra, Deputy Collector, Serlingampally told Deccan Chronicle.
The News Minute reports that the actor approached the Hyderabad High Court alleging that authorities had entered the land without permission and were attempting to dispossess him without prior notice. His representative said that Prabhas had purchased the land in 2005-2006 and had paid Rs 1.05 crore for regularisation. Revenue officials claimed that his application was still pending and tried to demolish the existing structures on the disputed land.
When the case came up for hearing, the court said that the land once belonged to the Paigah family and the case would be heard under a separate division bench.
Prabhas will be next seen in Saaho alongside Shraddha Kapoor in her Telugu film debut, which will hit cinemas on 15 August, 2019.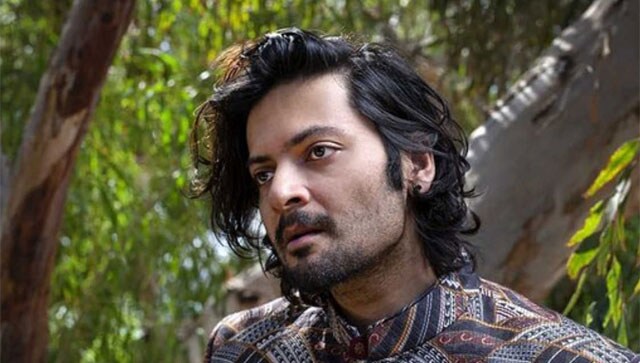 Entertainment
The film was shot during the small respite of time of covid lockdowns in late 2020 and is currently in post production
Entertainment
'Aslan' singer Christy Dignam is currently receiving palliative care at home, his family issued a statement and also requested for privacy at this hour. Their statement read- "As always Christy's health has been and is our priority. It has been a tough road for us all but mostly Christy."
Entertainment
The author noted that living in the closet is often glorified in the film industry.