Pose writer-director Janet Mock on how she changed show's tonality from dark to warmer, more affirming
"I feel like I've had 10 lives. I'm not stingy with my experience," Janet Mock speaks about how she sewed in lived experiences in Pose.
A year and a half ago, Janet Mock, a writer, director and executive producer on the FX drama Pose, began to plan a wedding. A big wedding. In a big ballroom. With music and flowers and a bride so heart-shatteringly beautiful that the groom would cry as soon as he glimpsed her at the top of the aisle.
She pitched it to Ryan Murphy, a creator of Pose. His response: "Another TV wedding?" On most shows, weddings are a cliché, a ratings grab, a move a season makes when it has run through more elegant ones. But Mock knew that a Pose wedding could mean something more.
"It was my love letter to Pose," Mock said, "and to the women who watch this show, who are craving that sort of deep, deep partnership with someone who fully shows up for them and celebrates them and loves them in public." Her argument persuaded Murphy, and that wedding takes place during the third and final season of Pose, which premieres Sunday. (The wedding is so big that it's a two-parter.)
To spend any time with Mock — as I did recently, by video chat — is to understand that she is extremely persuasive. "Janet is very charismatic, and she's somebody you would follow into battle," Murphy said. (You would. You would also anticipate some very cute combat fatigues.) On the screen, in a loose white blouse and multiple necklaces, she was poised, sisterly, a study in luminous self-acceptance.
"She's the most graceful specimen of human that I know," said actor Billy Porter, her Emmy-winning Pose colleague.
The child of a Native Hawaiian mother and a Black father, both of whom struggled with addiction, Mock had a difficult childhood. In her teens, she engaged in sex work to earn the money for her gender confirmation surgery. She discusses all of that in her first memoir, with compassion and without shame.
"I found myself," Mock, 38, said. "I did that work. I've been healing. And now I can just be myself."
She allows the characters she develops — the marginalised characters in particular — to just be themselves, too, imbuing them with full humanity and genuine complexity. Only two years after joining Pose as a lower-tier writer — she had never used the screenwriting software Final Draft — Netflix signed her to an overall deal, the first such deal for a transgender creator.
"Janet is a groundbreaker who's always carved her own path," Brian Wright, the head of overall deals, wrote in an email. "Who wouldn't want to work with her?"
Mock has always loved stories. An avid reader, she wrote for her high school newspaper. After college, she moved to New York City and earned a master's degree in journalism. She spent three years at People.com, churning out search engine optimized content, climbing the editorial rungs nimbly. When that job began to pall — "I didn't feel like I was causing harm, but I knew that I was a part of a machine," she said — she began waking up early and writing down stories from her life.
"I felt that I had a responsibility — I didn't think that as this Black and Native Hawaiian trans woman that I had ended up here just to work," she said. "I felt that there was more."
By that time, she had disclosed her status to a few friends, one of whom mentioned her story to a mentor at Marie Claire. Approached for an article, Mock agreed to an as-told-to piece, published in 2011 as "I Was Born a Boy." (Mock didn't write the headline.) A first memoir, "Redefining Realness," followed three years later. A second, "Surpassing Certainty," appeared three years after that. She took occasional hosting gigs and gave talks at what she called "every damn college you can think of, every college in every little city on every little plane."
At that same time, Pose, created by Murphy, Brad Falchuk and Steven Canals and set in the 1980s Harlem ballroom scene among queer people of colour, began to hire its staff. Several of the main characters are transgender women of colour, and Murphy knew that they needed better representation in the writers' room.
"I wanted to cast not just the actors in the show authentically but the people who are making the show authentically," he said.
He hired Our Lady J, a transgender woman and a Transparent veteran. He also felt that he needed a transgender woman of colour, a transgender woman of colour with a proven record as a writer — or as Mock put it, "a unicorn."
Mock had never worked on a scripted series. She had never intended to. But Murphy invited her to the set of "The Assassination of Gianni Versace: American Crime Story" and hired her within minutes. (Murphy called it a "drive-thru hire.") Afterwards, Mock had to call her representation to make sure the offer was legit.
When she began to write for Pose, she brought all of her lived experience — "I feel like I've had 10 lives," she said — onto the set. "I'm not stingy with my experience," Mock said. "I believe in abundance."
The actors noticed immediately. Dominique Jackson, who plays Elektra, a house mother, relaxed as soon as she saw Mock on set. "She is a truth-teller; she's a fighter for the community," Jackson said. "She's a true champion — she should wear a cape every day." (Mock looks very good in a cape.)
Mock helped to change the tone of Pose, which began as a darker series and matured into a warmer, more affirming one — a family drama with some glitter and spectacle. "Ryan saw me with the cast," Mock said. "When we were together, we weren't like, 'The world is hurting us!' We were like: 'Oh are those your new nails? What are those shoes?'"
Within a few months, Murphy had given her a producer credit. Then he told her that she should direct. She told him that she didn't know how to direct, and Murphy told her that she did — she was collaborative, she was kind, she knew how to tell a story. He assigned her to shadow another Pose director, Gwyneth Horder-Payton, and stayed close by during the early scenes of her first episode, "Love Is the Message," from Season 1. (She has since directed episodes of other Murphy shows, Hollywood and The Politician.")
She insisted on a Season 3 wedding for story reasons, but for personal ones, too. "I fought for those love stories because I know what it feels like to be rejected over and over and over," she said. She wanted an episode that would show that love and acceptance were possible, she said, as well as "a partner who shows up for you as your ride-or-die to serenade you in front of every damn person that you love in the world." That resonated on set.
"We have always deemed these human beings that weren't able to be loved," said MJ Rodriguez, who plays Blanca, another house mother. "To finally have that on the television screen, instils a lot of hope."
When Jackson saw the script for the wedding, she teared up. "Even though I'm older, I still dream of that," she said. "A lot of us, we don't get to have that dream come true."
Alexis Soloski c.2021 The New York Times Company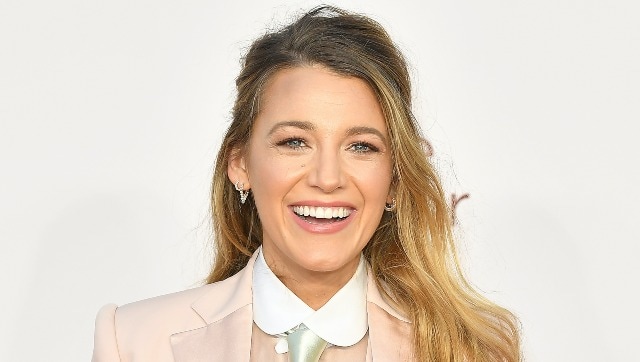 Entertainment
Lady Killer will be adapted for screen by by Oscar-winning writer Diablo Cody, whose scripting credits include Juno and Tully.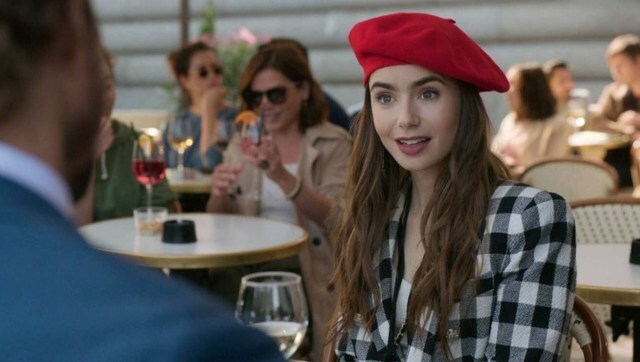 Entertainment
"I couldn't be happier to be back in Paris for Season 2 to expand upon those lessons, to continue to grow," Lily Collins said of her return on Emily in Paris season 2
Entertainment
While Cinema Bandi releases on Netflix India on 14 May, Ramyug will begin streaming on MX Player from 6 May.