Porn stars, film stars and the end of saas-bahu: 2014 was a bizarre year for Indian television
It hasn't been all good or all bad for the idiot box in 2014. It was the year when the nation's TV bahu bid a final adieu to television – we hope – and decided to contribute to the nation's welfare by becoming our HRD minister.
However, perhaps to make up for her absence, everyone from porn stars, film stars, songsters and Pakistani TV stars contributed their little bit to what was on offer on the boob tube this year.
Sunny Leone, one-time porn star, was rehabilitated on Indian TV and "elevated" to the role of MTV host. Even Leone looked surprised by the visible excitement from audiences every time she made a fully-clothed entrance on an Indian TV show.
By far one of the prettiest female hosts in telly town and definitely more articulate than most, Leone hit our TV screens as the host of MTV's Splitsvilla 7, a show that celebrates a group of gawky 18 to 20 year olds who hope to find love and create lukewarm entertainment by doing performing idiotic "challenges" in a remote Rajasthani hotel. This is presided over by Nikhil Chinappa and – cue drumroll – Leone.
Leone wasn't the only one to step off the silver screen to the small screen. Amitabh Bacchan made his debut on TV with the much-touted Yudh. This was supposed to be as good as Kevin Spacey's appearance in House Of Cards.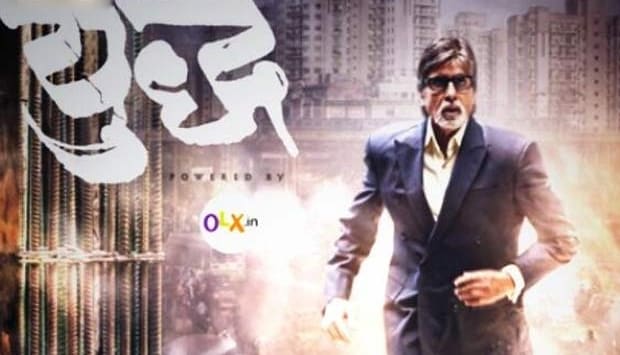 But sadly, Yudh was a far cry from the tight screenplay and brilliant acting of House of Cards. The show's creative directors were Shoojit Sircar and Anurag Kashyap. The star cast had Bachchan, Sarika, Nawazuddin Sheikh (who had screen time of seven minutes, I kid you not), Kay Kay Menon and Tigmangshu Dhulia – and a clown.
This should have been great TV, but what we got was a masterclass in boring writing, lackadaisical acting and an utterly unriveting storyline. It was touted as the most expensive TV series made for India with each episode reportedly costing Rs 3 crore.
Just think of all the ways in which the crores wasted on this show could have been used – to feed thousands of hungry children, build public lavatories, or even enroll Sircar and Kashyap in writing and direction classes. What an awful waste of time, money and talent.
However, Bachchan can feel better about the Yudh debacle by looking at what happened to director Ashutosh Gowariker, who made his TV debut with the show, Everest.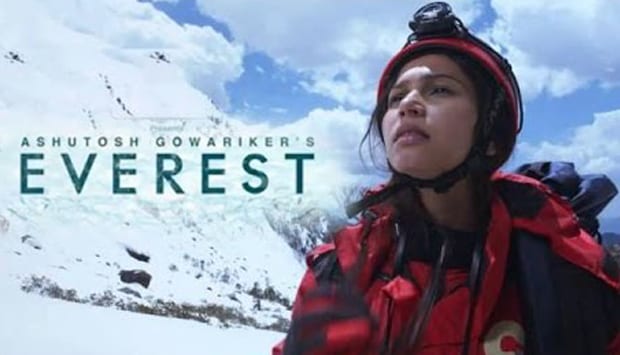 Because it was on television, the longest episode he could make was for an hour. Ergo, no possibility of a five-hour cinematic epic. Also, Everest was part of Star Plus's face lift, given that in a brave move, they'd decided to move away from the saas-bahu genre (now you know who to blame for forcing our former saas-bahu stars to look for other career options and damning the country further). The series was publicised as one of the most expensive shows on Indian TV, and was supposedly shot at Everest base camp and Dokriani Glacier over the last two years.
Obviously these shoots took place after the first few episodes, because the first episode had a mannequin playing a dead person. What we saw again was a lacklustre script and dodgy acting – but what jarred me more was that the principal sponsor of a show on women's emancipation was none other than Fair & Lovely.
Comedy Central followed in the footsteps of FTV in India, and got pulled off air for 6 days by the Information and Broadcasting Ministry. This was a leftover of a previous ban that had been imposed last year, following a complaint against two Comedy Central shows - Stand up Club and Popcorn. According to the ministry's ruling, both the shows had tried to – wait for it –"deprave, corrupt and injure the public morality and morals". (This from the doyens of upholding of public morality and morals – our ministers.)
On  25 November, the Delhi High Court upheld the Centre's decision to stop telecasting the channel for the remaining six days of the earlier 10-day ban. Better sense prevailed though, and maybe a funny bone or two bone kicked in as well, and the ban was lifted after a couple of days. Just in time for the new season of The Graham Norton Show – which I'm hoping the oh-so-sensitive I & B Ministry never watches.
And just so we feel better about our lives in India, Pakistani actress Veena Malik, her husband Asad Bashir Khan, Mir Shakil-ur-Rahman (the owner of Pakistan's Geo TV and Jang Group) and TV anchor Shaista Lodhi were all sentenced to 26 years in prison by an anti-terrorism court for telecasting a "blasphemous" programme. It had shown Veena Malik "dancing with her new husband while a group of Sufi musicians sang a devotional song about the wedding of the Prophet Muhammad's daughter". Nothing seems to have come of the sentencing, but the fact that such a sentence could be delivered is shocking in itself.
If you ask me, subjecting unsuspecting audiences to tripe like Yudh and Everest and serials like Diya Aur Baati (or whatever it's called) is far more damaging to the psyche. While not deserving of imprisonment, it definitely calls for forcing these TV producers, directors and actors to repent by doing many hours of community service. The complainants in Veena Malik's case and those who complained against Comedy Central should be made to watch Yudh and Everest – and reruns of Kyunki Saas Bhi Kabhi Bahu Thi - on loop, as punishment for trying to play moral police. At least then these shows can then be used for the better good of the country.
Now there's an idea for 2015...
Disclaimer: Firstpost belongs to the Network 18 Media and Investments group that also owns television channels Comedy Central and MTV which are mentioned in this article, as well as other channels like Colors that directly compete with Star Plus.
An earlier version of this story used an objectionable word relating to the programme Diya aur Baati Hum. It was in bad taste, and we apologise for it - Editor.
Updated Date: Dec 31, 2014 13:07:43 IST