Pooja Bhatt, Dia Mirza, Salim Khan among celebs who spoke about Ae Dil Hai Mushkil ban
Who said what on the Ae Dil Hai Mushkil row, and ban on Pakistani artistes.
While the storm around Karan Johar's Ae Dil Hai Mushkil seems to be calming down, it was arguably one of those rare controversies that managed to divide the Bollywood celebrities. Many of them said some really strong statements for and against the issue of allowing Pakistani artistes to work in Indian films.
Here we bring to you a line-up of who said what.
The man of the moment Karan Johar said in a video that he is hurt on being labelled "anti-national" and would not engage with talent from Pakistan "in the circumstance".
Actor-filmmaker Pooja Bhatt said the ongoing campaign against Pakistani artistes working in India cannot be described as nationalism, but "schoolyard bullying".
It is neither nationalism nor blackmail. It is schoolyard bullying at its best & worst... https://t.co/M8vTB289j0

— Pooja Bhatt (@PoojaB1972) October 21, 2016
Speaking in the background of the Mumbai Film Festival international filmmaker Jia Zhangke said, "Political turmoil always affects us. The political situation of china is constantly changing and that reflects on the economical development of the nation. If you look closely, while the east china is economically quite developed, the west china is yet to reach that level. Such differences affect our society."
Actress Kalki Koechlin said, "I don't want to add fuel to the fire because this thing has been going on for a long time. I personally think that we live in an international world and we have Indians living all over the world. If we asked all those NRIs to come back to India, then we would have nowhere to put them. So, similarly, if there are guests from other countries living in our country, myself included, who is of French origin but born and bought up in India, where do I belong? If I don't belong in this country, then I don't know where I belong to. So, I think it's very important to understand that."
Dia Mirza said, "The day central government announces a financial isolation of Pakistan where they say all trades and communications will be seized, as a part of the film industry... I am pretty certain that we will maintain that 100 per cent. But to target a film, where 99 per cent Indian crew members are involved and their livelihood depends on the project, it's unfair."
Veteran screenwriter Salim Khan is known to have a stand in most issues. He also took to Twitter to share his views on the current situation.
Film industry divided ?? No way Film industry is THE one place where there is no place for discrimination on the basis of Language religion — Salim Khan (@luvsalimkhan) October 19, 2016
caste & creed. What works is talent & capability. This is true from the time of Dada Saheb Phalke till date. It is true that there are some

— Salim Khan (@luvsalimkhan) October 19, 2016
amongst us who have aligned themselves to political parties for personal gain.And Yes we are a happy lot. If our films work we are happy and — Salim Khan (@luvsalimkhan) October 19, 2016
if a rivals film flops we are happy too. And we live happily ever after. THE END

— Salim Khan (@luvsalimkhan) October 19, 2016
(With Inputs from agencies)
Entertainment
'I'm constantly figuring out what I'm going to do next': With over 70 acting roles and 45 directing credits, Clint Eastwood, 91, does not want to call for retirement yet.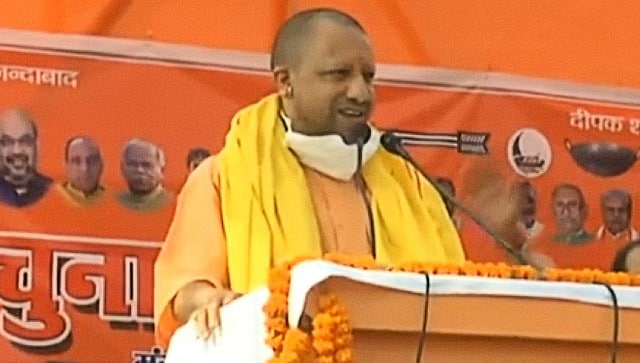 Entertainment
The seers alleged that Bollywood artistes consume alcohol, eat meat and involve in immoral activities due to which they can never represent pious characters of the Ramayana.
Entertainment
Voot Select has hit upon an interesting show that retains the dramatic tension for the most part of the eight episodes.