Pon Manickavel movie review: Prabhudeva headlines trite, cliche film about a vigilante cop
Prabhudeva tries his best to infuse the 'cool yet ruthless' cop vibe into the character but it does not always translate on screen
Pon Manickavel, Prabhudeva's 50th film, is a film where a lot of things happen on cue. The camera zooms on a murdered man, and a woman, who comes running out, begins wailing right on cue. When the daughter of Manickavel's (Prabhudeva) subordinate is threatened at knifepoint, you know he will storm at the last moment, right on cue, to save her from harm. Similarly, when his wife Anbuarasi (Nivetha Pethuraj) is being shot at, Manickavel pounces in at the exact right moment to save. Not a second before, not a second after. The thing about commercial cinema is, by now, you're so familiar with the template. So it's really about what happens, but how it happens. And Pon Manickavel fails miserably to surprise us.
Gun-expert Manickavel is called back to the force after his self-imposed hiatus to investigate the murder of a judge. One murder leads to another with Pon Manickavel on the hunt for the criminal. Soon they settle on Arjun K Maaran (Suresh Menon) as the next target and Manickavel decides to tail him. One of the suspects actually turns out to be an undercover cop working the same case (?). New villains are introduced… the investigation goes on and on, and on. The writing is so listless that all those unnecessary songs, including a tasteless dance number, seem like welcome breaks.
Two cases of sexual violence have been commodified for emotion. But Pon Manickavel's universe is probably the only universe where an arrest on a #MeToo complaint is done so quickly; in real life, they would have probably just dealt with a defamation case.
It is also probably the only universe where the mother of a victim screams at the police asking him to shoot the accused at the court. And to no surprise, the romance between Anbuarasi and Manickavel is exasperating. She is the kind of wife who calls her husband up just to ask how breakfast was. Her logic, "Saptutu edhume solama poiteenga, idhu enna veeda hotel a?" (You left without saying anything. Does this seem like a restaurant?). And of course, every act of intimacy is prefaced with "Let's make a mini Anbu and Manickam." *shudders*
For long Tamil cinema has glorified the policeman and his arbitrary mode of vigilante justice. With the increasing cases of custodial violence, several important voices, including Director Vetrimaaran, have acknowledged the need to question this narrative. Pon Manickavel feeds right into the vigilante model of justice with lines like, "Why do you need a warrant to hunt a rabid dog?". Not that this is done with nuance as well.
Pon Manickavel sees Prabhudeva don the khaki for the first time, a change from the comedic, lighter roles he is known for. The actor tries to infuse the 'cool yet ruthless' vibe into the character. But it does not always translate on screen. The film is happy to be superficial. Just because he is a policeman, Manickavel has a never-ending supply of all kinds of gadgets. One police officer wears a name tag covered in paper with his name written in blue ink. In addition, the film is additionally bogged down by its perennial lip-sync issues.
In the final few minutes, there's a voiceover by Manickavel where he says every cop should decide whether they want to work for the public or the government. He adds that this wasn't the end and that he had a long journey ahead of him on this path. Let me just say I am thankful that the film ended there.
Pon Manickavel is available on Disney+Hotstar.
Rating: 2
Ashameera Aiyappan is a film journalist who writes about Indian cinema with a focus on South Indian films.
Entertainment
Zachary Levi's Shazam! Fury of the Gods keeps its heart and humour intact to make the superhero sequel a fun watch.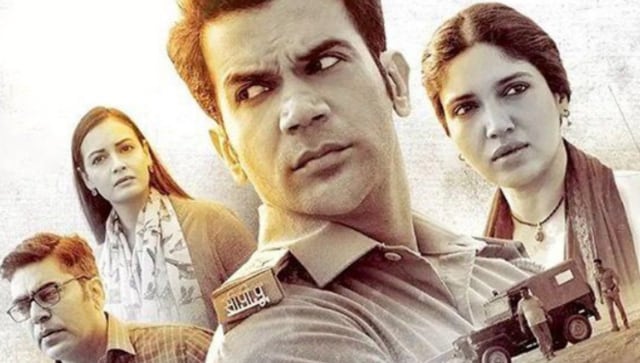 Entertainment
Anubhav Sinha's account of migrant workers' en masse return to their villages at the start of the pandemic is a basket of courage and convolutions in the writing of social divisions in the midst of a tragedy.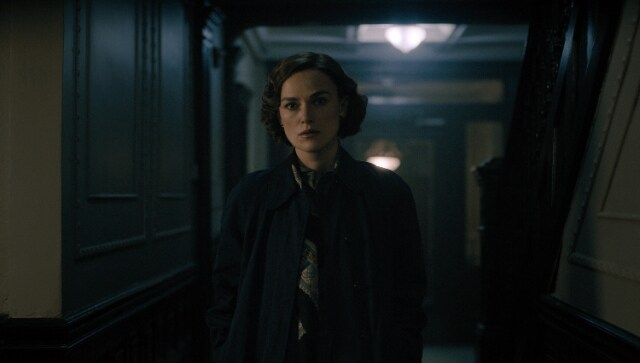 Entertainment
Matt Ruskin's film dials down on fetishizing murderous men to tell the story of women who might just see them for who they really are.