Podcast roundup: The best this week, from Broken Record to Ghibliotheque and 2 Dope Queens
Our weekly curated playlist offers a a lowdown on the best episodes from a selection of podcasts that deserve a listen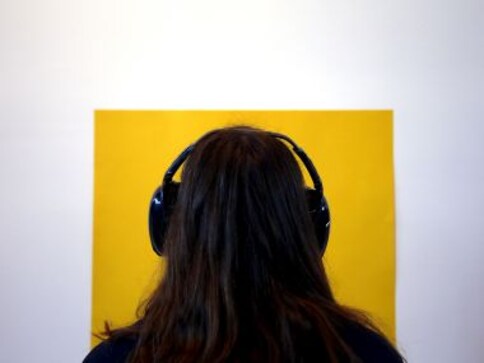 Podcasts have seen a rapid upsurge in popularity in recent years. From true crime to design, popular culture and modern relationships, fiction to in-depth reportage, podcasts have proliferated to the point where no matter how esoteric the subject, there's bound to be a show that deals with it. Amid this cornucopia of audio delights, however, how do you pick the podcast that's most worth your while? This is where our weekly curated playlist steps in; it's a lowdown on the best episodes from a selection of podcasts that deserve a listen. Ready to tune in?
***
— Ghibliotheque
Howl's Moving Castle | Ghibliotheque #7
About the podcast:
Ghibliotheque is a podcast exploring the library of films from the beloved animation studio, Studio Ghibli. Michael Leader, a self-confessed 'Ghibli fanatic', sits down with Jake Cunningham, who has never seen any of the Studio's work before. Together they look at the history behind Ghibli's films. Cunningham gives his perspective as a first-time viewer, while Leader is forced to rank some of his favourite ever films.
About the episode:
In this episode, the duo discuss 2004's Howl's Moving Castle, and if its reputation as one of Hayao Miyazaki's best is well-deserved? Leader delves into the history of the production while and Cunningham talks about his expectations going into the movie and where he thought it stood among Ghibli's other greats. They also discuss what made the movie rick for them, and what didn't quite work, among other things.
Runtime: 34 minutes
Listen to the episode here.
---
— The Guardian's Audio Long Reads
Dulwich Hamlet: the improbable tale of a tiny football club that lost its home to developers, and won it back
About the podcast:
The Guardian's Audio Long Reads podcasts are a selection of the Guardian's long read articles which are published in the paper and online, presented in a well-produced audio format — in-depth writing from around the world on immigration, crime, business, the arts and much more.
About the episode:
The incredible story of Dulwich Hamlet, a bottom tire football club, which was saved by after an unlikely band of supporters came together to save its home ground in London from developers.
Runtime: 46 minutes
Listen to the episode here. You can also read the story here.
---
— Broken Record
Rick Rubin
About the podcast:
From record producer Rick Rubin, author Malcolm Gladwell, and Bruce Headlam, liner notes for the digital age. Digressions, arguments, back-stories, and random things to disagree with about music.
About the episode:
For the introductory episode of the podcast, a conversation between Rubin and Gladwell, covering everything from Rubin's role in the very beginning of hip-hop to his role in introducing Johnny Cash to a new generation of writers, performers and music lovers.
Runtime: 47 minutes
Listen to the episode here.
---
— 2 Dope Queens
#49 Karaoke with Michelle Obama
About the podcast:
Phoebe Robinson and Jessica Williams are funny. They're black. They're BFFs. And they host a live comedy show in Brooklyn. Join the duo in 2 Dope Queens, where they are joined by comedians for stories about sex, romance, race, hair journeys, living in New York, and a bunch of other s**t.
About the episode:
In this special episode (the podcast's final. The duo will appear in their spin-off tv specials for HBO), Robinson and Williams are joined by Michelle Obama, the former First Lady of the United Staes, as they talk about her new memoir Becoming, her hair journey, her struggle with the "Angry Black Female" stereotype, and how to raise bold women.
Runtime: 39 minutes
Listen to the episode here.
---
— Headlong: Surviving Y2K
1: Millennium Approaches | Surviving Y2K
About the podcast:
December 31, 1999: The world braced for disaster as midnight approached. Then, nothing happened. The hysteria over the Y2K computer bug quickly became an afterthought; a punch-line. In Surviving Y2K, Dan Taberski takes you back to the turn of the millennium to meet the people for whom it was anything but a joke — computer coders, conspiracy theorists, survivalists, and true believers — as they each face their own version of the apocalypse.
About the episode:
The first episode, Taberski introduces a kaleidoscope of incredible characters. Plus, a computer bug. As awareness of the Y2K bug grows, the world braces for disaster to strike at midnight on 1 January, 2000.
Runtime: 43 minutes
Listen to the episode here.
Politics
Politics in Bihar has taken yet another turn. Tune in
Entertainment
Kuruthi Aattam is a fragmented tale about betrayal and revenge that suffers from inconsistent writing and haphazard execution.
World
In his recent tweet, former Minister of International Development of Norway Erik Solheim shared a video of Marzhan Kapsamat playing the dombra at a pink lake in Kazakhstan