Podcast roundup: Our picks for the week, from Aquarium Drunkard to The Blindboy Podcast and Spirits
When there is a podcast on nearly every subject under the sun, finding one to suit your interests may seem daunting. To help you tune into one that's really worth your while, here is our weekly list of curated podcasts.
Podcasts have seen a rapid upsurge in popularity in recent years. From true crime to design, popular culture and modern relationships, fiction to in-depth reportage, podcasts have proliferated to the point where no matter how esoteric the subject, there's bound to be a show that deals with it. Amid this cornucopia of audio delights, however, how do you pick the podcast that's most worth your while? This is where our weekly curated playlist steps in; it's a lowdown on the best episodes from a selection of podcasts that deserve a listen. Ready to tune in?
***
— Spirits
Episode 109: Winter Solstice
About the podcast:
Hosted by Amanda McLoughlin and Julia Schifini, the weekly podcast explores mythology, legends, and lore. Every episode, the co-hosts mix a drink and discuss a new story or character from a wide range of places, eras, and cultures.
About the episode:
The yearend podcasts are all about the holiday spirit. This week's episode is all about the different ways the Winter Solstice is celebrated around the world. From Europe to Asia, McLoughlin and Schifini discuss death, darkness, celebrations, recipe ideas, poetry, among many other fascinating customs.
Runtime: 40 minutes
Listen to the episode here.
---
— Aquarium Drunkard - SIDECAR (TRANSMISSIONS)
Transmissions Podcast: Year In Review 2018/A Charlie Brown Christmas
— About the podcast:
Based in Los Angeles, Aquarium Drunkard is a music blog featuring reviews, interviews, features, mp3 samples and sessions. Featuring interviews and music, the podcast, as dreamy and engrossing as the blog itself, is an old-school, free-form radio bridging contemporary sounds with vintage garage, psych, folk, country, soul, funk, r&b and more.
About the episode:
Tired of run-of-the-mill "best of" year-end music lists? In this episode, the AD team discusses their massive Year in Review feature before moving on to an exploration of A Charlie Brown Christmas, featuring the music of the Vince Guaraldi Trio. Thoughtful, thought-provoking and wonderfully produced, the episode is everything you expect from Aquarium Drunkard.
Runtime: 66 minutes
Listen to the episode here.
---
— The Blindboy Podcast
Tara Flynn
About the podcast:
Hosted by Blindboy, of the Rubberbandits. An eclectic podcast containing short fiction, interviews and comedy.
About the episode:
A live interview with comedian, writer and activist Tara Flynn. Also, a wonderful rant about Red Dead Redemption 2, and thoughts on watching Charlie and the Chocolate Factory (1971) on an HD TV, growing old and going back home.
Runtime: 100 minutes
Listen to the episode here.
---
— We Hate Movies
Episode 396 - Batman (1989)
About the podcast:
Each week the We Hate Movies gang watch bad movies that were better left forgotten to fuel off-the-wall tangents, inane impressions and unabashed comedic silliness.
About the episode:
On this week's episode, the gang celebrates Christmas talking about Tim Burton Batman. Is Bruce Wayne drinking the blood of criminals? Was Nicholson calling his own cuts here? And remember the time Jack Palance played Dracula? An over two hours fun-filled ride.
Runtime: 133 minutes
Listen to the episode here.
---
— The Joe Rogan Experience
#1219 - Bill Burr
About the podcast:
One of the veterans of the medium, Joe Rogan's podcast is a long-form conversation hosted by the comedian with friends and guests that include comedians, actors, musicians, MMA fighters, authors, artists, and more.
About the episode:
Standup comedian and (another veteran) podcast host Bill Burr joins Rogan for an over-two-hours long rambling covering everything from flying helicopters, playing video games, racism, politics, the war on terrorism, good-looking Europeans, unpopular opinions and everything in between.
Runtime: 139 minutes
Listen to the episode here.
Entertainment
The famed musician has sold about 140 million albums while winning 20 Grammys, an Oscar and a Tony award in a career that has spanned all or parts of six decades.
Entertainment
The 10-episode series will see 21 prospective suitors competing for the love of 3 women.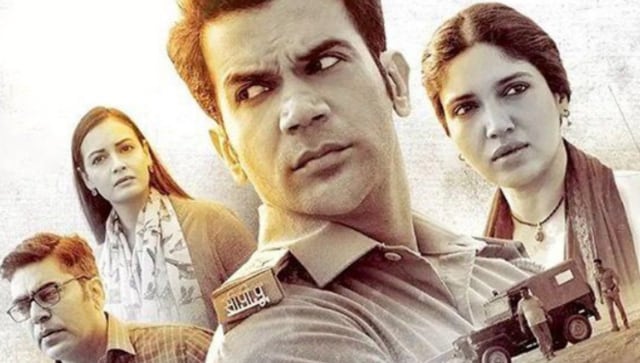 Entertainment
Anubhav Sinha's account of migrant workers' en masse return to their villages at the start of the pandemic is a basket of courage and convolutions in the writing of social divisions in the midst of a tragedy.