Pikoo: Satyajit Ray's magnificent study of a child's mind, and the absurdity of adults
Satyajit Ray's Pikoo is a magnificent study of a child's mind, and a reminder that it is only when we adults see ourselves through the eyes of a child that our own actions look so distinctly odd to us | #FWeekend
Editor's note: In a prolific career spanning nearly four decades, Satyajit Ray directed 36 films, including feature films, documentaries and shorts. His films have received worldwide critical acclaim and won him several awards, honours and recognition — both in India and elsewhere. In this column starting 25 June 2017, we discuss and dissect the films of Satyajit Ray (whose 96th birth anniversary was this May), in a bid to understand what really makes him one of the greatest filmmakers of the 20th century.
In 1980, when he was at the peak of his film career, Satyajit Ray was approached by a French gentleman named Henri Fraise, who was an independent film and television producer. Fraise requested Ray to make a film for a French television channel named France 3, assuring him that he would have full creative liberty on the film (apparently, the actual words Fraise had used were — 'Even if you place your camera at your window and shoot the house next door, we will accept that'). For this project, Ray decided to choose one of his own short stories, and adapted it for the screen. In the same year, Ray made Pikoo.
Before talking about the story of the film, one must spend some time discussing the original short story on which it was based – Ray's own story, Pikoor Diary (Pikoo's Diary). Ray was essentially a writer of children's literature, although his stories, novels and novellas were read with equal enthusiasm by adults as well. But in his writing career, he did write stories targeted only at adults as well. Pikoor Diary was one such story, and it was a unique concept that could have taken birth only in the creative imagination of someone as talented as Satyajit Ray. The uniqueness of the story lay in the fact that it was in the form of a diary, kept by a lonely six-year old boy. Hence most of the words were misspelt, there was no punctuation at all, and the writing was unorganised, unplanned and spontaneous in the true sense of the term. Through the eyes of this little boy, though, what emerges is deeply moving and unsettling – although the boy himself doesn't realise the significance of most of the incidents he describes. For instance, Pikoo's innocent description of his mother's behaviour towards a family friend makes us realise that she is having an affair with the man. His childlike excitement on receiving gifts from this 'uncle' is genuine and honest – and yet, we realise that he has merely been bribed to go out into the garden and play, so that the lovers can have some time alone. When Pikoo finds his ailing grandfather (his only friend) lying dead in his room, he doesn't quite realise what has happened, and simply describes what he sees in the most matter of fact manner.
While such a magnificent creative exercise can work in the medium of literature, how does one transform it onto the screen? Ray takes up the challenge and makes a few changes in the story and the way it is told. No longer do we see events unfolding only from the viewpoint of Pikoo. To compensate for this change, Ray brings Pikoo's innocence to the forefront through his reaction to things and happenings around him. For instance, when he is loitering around aimlessly in the terrace, Pikoo hears a neighbour's dog barking incessantly. He listens to it for some time and then suddenly yells – 'Hush!' – at the top of his voice, and quite magically, the barking stops! Later, when he hears his mother and her lover arguing over something behind closed doors in the middle of the afternoon, he once again yells – 'Hush!' – and lo, the fighting stops yet again! It is the genius of Satyajit Ray that creates moments like these throughout the densely packed 26-minute film. As with several of his previous films, Ray shows us once again that tragedy works best when juxtaposed against its radically opposite emotion – wit and comedy.
Aparna Sen plays the role of Pikoo's mother and it's a difficult part to play. For she is not heartless, she is just sick and tired of a failed marriage, and her guilt keeps tearing her away from her lover – as evident from their frequent quarrels. In perhaps the most beautiful scene of the film, after Pikoo has been cleverly dispatched to the garden with his new gift – a painting set – and given the 'assignment' of painting every single flower he lay his eyes upon, his mother and her lover shut themselves in the bedroom for an amorous afternoon adventure. But confused at not finding a white pen in his set, Pikoo yells out from the garden, calling out to his mother and letting her know that he is using the black pen to draw the white flower instead. Pikoo's innocent, childlike remark is deep and layered, for here's a child, that doesn't think twice before exchanging white with the black. It is only in the adult world, that we truly understand the significance of such an act – especially in the context of his mother's infidelity.
Victor Banerjee plays the role of Hitesh – Pikoo's mother's lover, and he brings a certain cutthroat transactional indifference to the part. It is quite evident that he is merely interested in the carnal aspect of the relationship, and nothing more. Shoven Lahiri plays Pikoo's father, and in less than a minute of screen time, he makes us realise another kind of indifference – the one which busy and successful executives often show towards their wives. Veteran actor Promode Ganguli plays Pikoo's grandfather – an old man who has survived two heart attacks that have confined him to bed. When the innocent Pikoo inadvertently blurts out what his parents have been saying about his grandfather, the poor old man realises that he is nothing but a burden on the family.
But the star of the film is undoubtedly its little brave-heart, mischievous and very, very lonely protagonist. In the complex world that surrounds him, his views are simple. We can't help but feel for the little boy as he quietly watches the chowkidar have his meal, finally asking the latter how on earth he can eat so many green chillies? Or when he smiles brightly on receiving gifts from his mother's lover. And certainly not when, upon realising that his grandfather will never talk to him ever again, he doesn't tell anyone, instead choosing to simply sit in a chair in the veranda and keep on painting. Pikoo is a magnificent study of a child's mind, and a reminder that it is only when we adults see ourselves through the eyes of a child that our own actions look so distinctly odd to us.
Bhaskar Chattopadhyay is an author and translator. His translations include 14: Stories That Inspired Satyajit Ray, and his original works include the mystery novels Patang, Penumbra and Here Falls The Shadow.
Fashion & Trends
There have been many instances of titles being taken away from former beauty pageant winners when their actions did not fall in line with the beliefs of the organisation that felicitated them.
long reads
With the coastal road slowly altering the visual and emotional landscape of Mumbai, I feel as though I'm being distanced from my sea, writes artist Gaurav Ogale in the third part of Firstpost's series, Leisure and Loiter.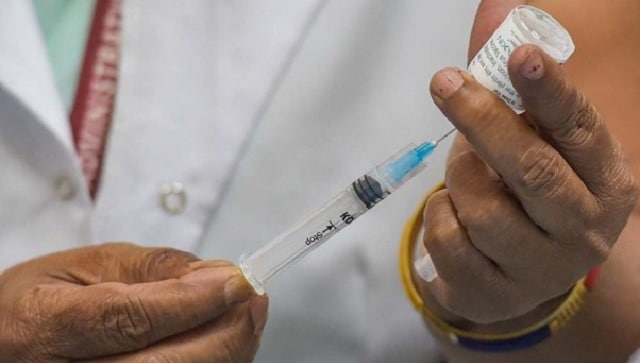 India
Several reasons have together made it harder for India's transgender community to get vaccinated.