PIFF 2018: First edition of festival to open with Félicité; Adil Hussain to present What Will People Say
The lineup at PIFF's first edition includes National Award-winning films like Mayurakshi and Reservation, as well as a talk on acting by Adil Hussain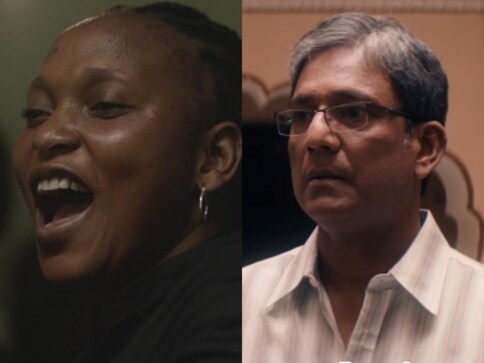 The first edition of the Pondicherry International Film Festival has announced its lineup, which includes National Award-winning films like Mayurakshi by Atanu Ghosh, Reservation by Nikhil Manjoo and Paddayi by Abhaya Simha. Nine feature films, five animation films, nine documentaries, seven short films, 14 dramas, one thriller, one fantasy-family film and one horror film are the films in competition at the festival.
The festival will open with a special screening of Félicité by Alain Gomis, winner of the Silver Bear Grand Jury Prize at Berlinale 2017, on 25 September at the French Consulate. The Chief Minister of Puducherry will inaugurate the festival on 26 September at Alliance Française de Pondichéry, which will be followed by a screening of the National Award-winning film To Let by Chezhyian, which won in the category of Best Tamil Film in 2018.
France is the partner-country for PIFF, and the festival is a tribute to French art and its contemporary women directors. There will be special screenings of films such as Eden by Mia Hansen-Love, Standing Tall (La Tete Haute) by Emmanuelle Bercot and Raging Rose (Crache Couer) by Julia Kowalski, among other works by French women.
Apart from India and France, the countries represented in PIFF's lineup this year are Italy, Iran, USA, Belgium, Bulgaria, Australia, Turkey, Venezuela, Russia, Lebanon, Austria, China, and Costa Rica and Japan.
The films which will have their world premiere at PIFF are Rituraj Shivam's Foot Thrill, Sidartha Murjani's The Interview (Indonesia), and Ahmad Tahan's Prisoner (Lebanon), all of which are short films. There will also be 11 Indian premieres and five special screenings.
Adil Hussain, who became the first Indian actor to win at the Norwegian National Awards for Best Actor for his role in What Will People Say by Iram Haq, will be presenting the film at the festival, as well as two other films he starred in — Mukti Bhawan by Shubhashish Bhutiani and the Bengali film Ahare Mon by Pratim D Gupta. An event titled 'A Dialogue on Acting with Adil Hussain' is also part of the schedule, as well as an editing masterclass by Arghyakamal Mitra.
The festival closes with a screening of Teen Aur Aadha directed by Daria Gaikalova and presented by Anurag Kashyap.
PIFF's jury includes Samir Sarkar, producer at Magic Hour Films-Jonaki; National Award-winning critic Namrata Joshi; festival programmer and curator Srinivasa Santhanam; Frédérique Lien Vanessa Bianchi, president of the Toulouse Indian Film Festival; Emmy Award-winning sound engineer Marie-Pierre Lacombe, among others. "It is hugely exciting for us to showcase the work of some wonderful independent filmmakers from India and the rest of the world in a place that has always been a confluence of cultures and traditions," said Saibal Chatterjee, film critic and festival director.
The Pondicherry International Film Festival will be held from 26-30 September. It is organised by indie film streaming platform Pickurflick, in association with Puducherry Tourism. It will be conducted at Alliance Française de Pondichéry, Multimedia Center Auditorium in association with Cinema Paradiso (Auroville) & Aurofilm (Auroville), J N Auditorium, Pondicherry University.
Explainers
A probe has been ordered in Madhya Pradesh's Satpura Tiger Reserve after a video showed a tigress coming close to a vehicle with Bollywood actor Raveena Tandon in it. What really happened?
India
Two jawans of the Indian Reserve Battalion (IRB) were killed and two others were injured after their colleague opened fire over some issue in a village near Porbandar in Gujarat on Saturday evening, police said.
India
Raveena Tandon is leaving behind the recent controversy on her visit to Madhya Pradesh's Satpura Tiger Reserve with a smile. She talks to Firstpost about how she fell in love with wildlife, the magic of India's forests, her encounters with tigers and the one animal she hopes to sight someday