PIFF 2018: Counterfeit Kunkoo, National Award-winner Mayurakshi among must watch on Day 3
Day 3 of the PIFF is set to screen two National Award winning works, Mayurakshi and Eli Eli Lama Sabachthani? along with Reema Sengupta's Counterfeit Kunkoo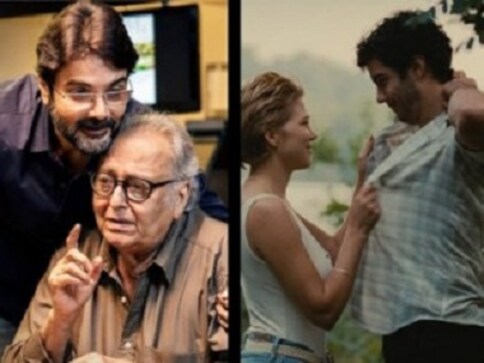 The Pondicherry Film Festival going on at Alliance Francaise de Pondicherry and the Multimedia Centre Auditorium, Auroville goes into its third day on 28 September. The event has featured both, thought-provoking and utterly delightful cinema over the last couple of days and in keeping with this exciting line-up, Day 3 promises to be a highly engaging experience.
Here are our top picks of shorts, documentaries and features that must not be missed on the third day of the first edition of the PIFF.
Day 3
Counterfeit Kunkoo (2017): Reema Sengupta's short was the only Indian film to have made it into the official selection of the Sundance Film Festival, 2018. It was also the first Indian short in 15 years to have entered the American fest that hosts independent storytellers. Counterfeit Kunkoo is set in Mumbai, the city of dreams, where one can find everything — fame, success, glory — save for affordable housing. In this film, Sengupta narrates the story of a woman who escapes an abusive marriage but struggles to find a roof over her head. The film explores the prevalent belief in society that however much a woman might be independent, she is not an ideal tenant unless she comes with a husband.
Mayurakshi (2017): Directed by Debojyoti Mishra, this National Award winning Bengali feature rediscovers the bond between a father and son at a crucial moment wherein the former battles a neurological problem and the latter struggles to pull his personal life together. Distanced after the son moves to the United States, the duo reopens forgotten chapters and incidents buried away for years over a span of five days when he comes back to visit his father. The film explores a big challenge, that of acceptance of one's situation, old-age, illness and simultaneously highlights the deeply emotional relationship between a scholarly father and his sensitive son. Not only did the film bag the National Award for the Best Bengali Feature, but Prosenjit Chatterjee also bagged the Best Actor (Critics) and Soumitra Chatterjee won Best Actor (Popular) for Atanu Ghosh's work in the Filmfare Awards East.
Iye: The Others (2018): Based on Kanshik Roychowdhury's play Iye, this short features three people and their independent lives — an explorer, a woman who wishes to dream in her own language and a vagabond searching for a number. The escapades of the three equally quirky individuals lead them into meeting each other. Debesh Chattopadhyay's work is a must watch for everyone who enjoys a bit of mystery and drama. Primarily in Bengali, the film has also incorporated Spanish in its narrative.
The Interview (2018): A job interview is a scary affair. You can prep and prep but a tricky question or a curt nod to every answer is sure to trip up even the most confident candidate. Actor/director Sidhartha Murjani's short is a depiction of such an interview, but this is not the usual nerve-wracking ordeal after which one would sit by the phone or check their email in anticipation every few minutes. It is an unconventional meeting which throws up questions like the value of life, the source of true happiness and the importance of peoples' validation at the interviewee. Experience a surreal job interview without the fear of being rejected yourself in The Interview.
Asmad (Me) (2016): Sometimes, a healthy dose of philosophical contemplation can get our mind rolling, compelling us to question our thoughts, our actions, even our existence. Asmad, the Sanskrit word for self, is a story in which a guilt-ridden 13-year-old embarks on a journey of self and ponders over an incident for which he holds himself responsible. The film is shot in an idyllic valley in Palampur, Himachal Pradesh. According to director Prabhjit Dhamija, he could have set the story anywhere given the abstract nature of the idea, but fascinated with films that have children at its centre, he wrote it around a 13-year-old.
Eli Eli Lama Sabachthani? (The Forsaken) (2017): Jiju Antony's feature raises some poignant questions about gender stereotypes, survival in a dysfunctional society and the mindset of the people who surround us. In this film, a death sentence is passed against a taxi driver charged with brutal rape and murder, and an innocent boy next door turns evil. A blame-game ensues and someone has to pay the price. The film is completely shot in the city of Mumbai has been produced through crowdfunding. It is a stark reflection of a prejudiced society and flips over the magic and beauty of this city to reveal its dark alleyways and dangerous ongoings. It follows a multilingual narrative with dialogues in Hindi, Marathi and English.
Grand Central (2013): This feature is a part of the special screening segment of the PIFF that showcases exemplary cinema created by women directors. Directed by Rebecca Zlotowski, this French-Austrian romantic drama narrates the story of a man who lands a job as a decontamination sub-contractor at a nuclear power plant. But it is not long before he realises that radiation contamination is extremely hazardous. To make matters worse, he has an affair with Karole, the fiancee of his sterile boss, who then becomes pregnant. Acclaimed for its 'radioactive romance,' as noted by Variety, the film bagged the Francois Chalais Prize at the Cannes Film Festival, 2013. Léa Seydoux, who essays Karole won the award for Best Actress in the 19th Lumières Awards.
Entertainment
A documentary on Ray's Feluda and Girl Fact, a short on a teenager's survival guide to sex slavery, will be screened on Day 5 of PIFF
Entertainment
France is the partner country for Pondicherry International Film Festival and will have a special section on independent Tamil cinema
Entertainment
The inaugural edition of Pondicherry International Film Festival (PIFF), which will showcase over 100 films from more than 25 countries, is set to begin from Thursday, 26 September.