Phillauri, Anarkali of Aarah and Naam Shabana triple whammy: Women's stories finally in vogue
On back-to-back Fridays, we have Anushka Sharma's Phillauri, Swara Bhaskar's Anaarkali of Aarah and Taapsee Pannu's Naam Shabana. Each of these films differs in storyline, but what they have in common is that they are headlined by women.
Three months into 2017 and we finally have Bollywood films championing female actors.
On back-to-back Fridays, we have Anushka Sharma's Phillauri, Swara Bhaskar's Anaarkali of Aarah and Taapsee Pannu's Naam Shabana. Each of these films differs in storyline, but what they have in common is that they are headlined by women.
In the last few years, films with female leads aren't as rare as they used to be in Bollywood.
Last year films like Neerja, Dangal, Pink and Phobia told women's stories. They followed in the footsteps of widely acclaimed films like No One Killed Jessica, Kahaani, The Dirty Picture, Queen and Mary Kom that also made their mark at the box office.
Bollywood is slowly but surely recognising that making movies that allow women to take center stage is a good business decision.
Almost two years ago, Anushka Sharma made her debut as a producer with Navdeep Singh's NH10. The actress leveraged her A-list status for a film that on the surface was about a couple's nightmarish road trip but left the audience with a strong message about honour killing, patriarchy and violence.
Her sophomore production is Phillauri, a film that by Bollywood standards has a 'quirky' story line. Directed by Anshai Lal, the film tells the tale of a Manglik boy who has to marry a tree before he can marry a girl. Turns out the tree is inhabited by a friendly neighbourhood ghost (played by Anushka) and the Manglik boy has to help her return to ghost-land.
With notable exceptions like Ekta Kapoor, Guneet Monga and Rhea Kapoor, movie producing is largely a boys club. Actresses traditionally would step into production only to resurrect their dying careers but 28-year-old Anushka is at the top of her game. She is an exciting producer to watch-out for. Instead of backing large projects with bankable faces, she has chosen to work with actors, writers and filmmakers who want to tell fresh stories.
Anushka's home productions have injected Bollywood with fresh talent. The success of NH10 bought the supremely talented Navdeep back into Bollywood 12 years after his first film Manorama Six Feet Under released. It also helped writer Sudip Sharma and actor Darshan Kumaar to make their mark in the industry. Phillauri marks the debut of its director and is, also, actor Suraj Sharma (Life of Pi) first Bollywood outing.
Swara Bhaskar's Anaarkali of Arrah bucks the trend of female stories that Bollywood has been telling. It is not a relatable character or setting. Anaarkali is an orchestra singer who sings lewd songs but defiantly unapologetic about her sexuality. The actress describes her character has being 'very open about sex, her body and desires. Anaarkali starts the conversation with 'I am character-less. This is what I do for a living. Now what?'' Anaarkali's overpowering sexuality is reminiscent of Vidya Balan's portrayal of an ambitious junior artist Reshma who transforms into Silk, a sultry male magnet in The Dirty Picture.
Next week, Taapsee Pannu's Naam Shabana is looking all set to start a brand new trend. The spy film is a spin-off from the hit Akshay Kumar starrer Baby. As Shabana, Taapsee Pannu had a role short enough to be a cameo in Baby, but it made a big enough impact for director-producer Neeraj Pandey to green light Naam Shabana. It's very rare in Bollywood for a character to get its own spin-off film and even rarer for that film to have a female protagonist!
In April, Begum Jaan (Vidya Balan) and her sorority of sex workers will take on the might of two nations and Noor (Sonakshi Sinha), a journalist, will find herself in absurd, often implausible, situations. Later this year, Shraddha Kapoor will play Haseena Parker, Dawood Ibrahim's sister in Haseena _ Queen of Mumbai and Kangana Ranaut will be seen as Simran in Hansal Mehta's crime caper.
This promises to be a good year for women in Bollywood.
There is school of thought that includes actresses like Anushka and Vidya Balan who hate the 'women-centric' tag. And, they have been very vocal about it. "By calling a film 'female-centric' we are putting it on a disadvantage. Films with male protagonists are just 'films' but if you are telling a woman's story it becomes female-centric. I have an aversion to classifications like this," Anushka says.
While Anushka does raise a pertinent point, it is important to remember that a films that tell women's stories are still a very small percentage of the films Bollywood churns out. The industry continues to be predominately male-driven both on and off the screen.
So, it is important to continually acknowledge and celebrate films put women front and center.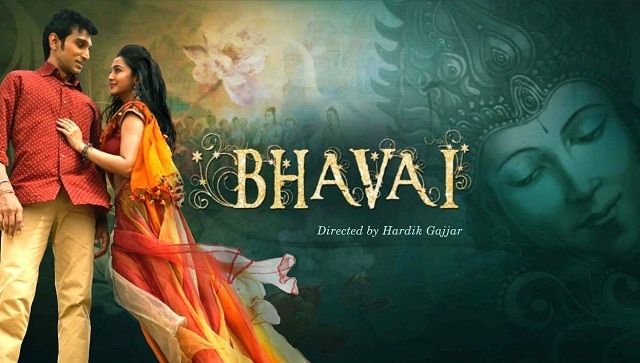 Entertainment
Pratik Gandhi, Aindrita Ray's Bhavai will release in cinemas on 1 October
Entertainment
Based on Brigadier Mehta's book The Burning Chaffees, Pippa also stars Mrunal Thakur, Priyanshu Painyuli and Soni Razdan.
Entertainment
Laal Singh Chaddha, shot across 100 locations around the globe, finally wrapped up production in Mumbai.