Phillauri, Anaarkali of Aarah, CHiPs, Life: Know your releases this Friday
This Friday will see four offerings from four different genres - a buddy cop film, a gritty rusty tale, a science fiction horror flick and a rom com in Phillauri.
This Friday, cine aficionados are in for a diverse treat as there are four offerings, from four completely different genres, in a theatre near you.
Hindi Releases 
Phillauri
What's it about: A young man returns from Canada and gets married to a tree because he is a maanglik. Little does he know that he ended up marrying a friendly ghost who has an unfinished business in her past life.
Who's in it: Anushka Sharma, Diljit Dosanjh and Suraj Sharma.
Why it may work: The unique genre that it belongs to, which is a fine blend of comedy, romance and the supernatural. Anushka Sharma's goodwill, both as an actor and a producer, may leverage just like her last production, NH10.
Phillauri is directed by Anshai Lal.
Anaarkali of Aarah
What's it about: Anaarkali Aarahwali is a dancer based in a small town in Bihar called Aarah. She sings lewd songs and dances on them but objects strongly when a local leader tries to sexually harass her on stage.
Who's in it: Swara Bhaskar and Sanjay Mishra.
Why it may work: Sonam Kapoor and Karan Johar have seen the film and given it a thumbs up, particularly to the nuanced portrayal of a vulnerable yet self-respecting dancer by Bhaskar.
Anaarkali of Aarah is directed by Avinash Das.
Hollywood Releases
CHiPs
What's it about: A former X-Games star with a painkiller addiction and a cocky over-sexed Fed find themselves in positions of privilege as they are tasked with highway patrol.
Who's in it: Dax Shepard, Michael Pena and Kristen Bell.
Why it may work: Popularity of the much-loved television series of the same name, that aired from 1977 to 1983, from which the film is adapted.
CHiPs is directed by Dax Shepard.
Life
What's it about: Six astronauts embark on a historical journey when they travel to Mars to discover the presence of extra-terrestrial life. What takes them by surprise is the fact that the martians are in fact more intelligent than the humans.
Who's in it: Ryan Reynolds, Rebicca Ferguson and Jake Gyllenhaal.
Why it may work: The fascination of humans with extra-terrestrials, the joy of discovery coupled with the Deadpool hangover of Reynolds.
Life is directed by Daniel Espinosa.
Entertainment
Flo Rida and his production company, Strong Arm Productions, had sued Boca Raton-based Celsius Holdings Inc. in Broward County court in May 2021, claiming that the company had violated the conditions of an endorsement deal
Entertainment
Titled Michael, the Lionsgate film comes from producer Graham King, who earlier backed Bohemian Rhapsody that earned Rami Malek an Oscar for best actor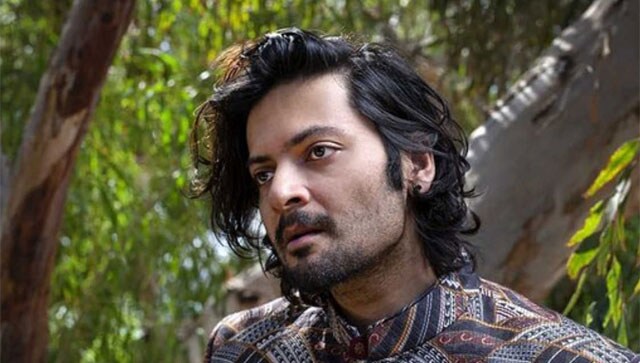 Entertainment
The film was shot during the small respite of time of covid lockdowns in late 2020 and is currently in post production