PewDiePie beats T Series as most subscribed channel after YouTube purges spam accounts
PewDiePie's followers had previously lead a worldwide campaign to remove T-Series as the most subscribed channel on YouTube.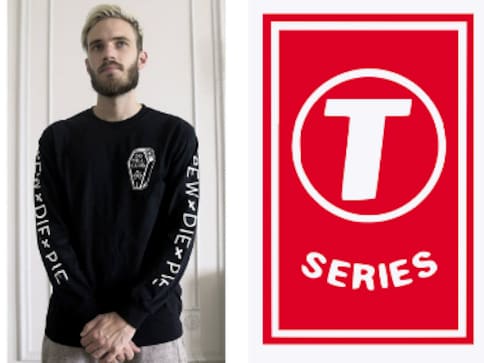 Swedish YouTuber PewDiePie has beat record company T-Series in the highest number of subscribers after YouTube decided to delete bot accounts. The move resulted in T-Series losing about 2,00,000 subscribers while PewDiePie's count was reduced by 40,000 followers.
YouTube went thru and deleted bot accounts and the sub gap is 180k bigger 🙌🏻

1st = poods hourly sub count
2nd = tseries hourly sub count pic.twitter.com/O8PHboXVVo

— MrBeast (@MrBeastYT) December 14, 2018
YouTube had alerted its users about the decision to purge the platform of spam subscriptions.
Heads up, Creators: On Dec 13-14 you may see a noticeable decrease in your sub count as we remove spam subscriptions. If spam is removed, you'll see a YouTube Studio alert: https://t.co/3KWMixSXRl This should help give you confidence that the subs you do have are real fans! — Team YouTube (@TeamYouTube) December 13, 2018
The YouTuber was recently dethroned by the corporate as the most subscribed channel on YouTube. However, his viewers, showcased a worldwide campaign to secure his position in the top spot once again. Even the controversial YouTuber Logan Paul created a link for automated subscription for PewDiePie's channel, according to Hindustan Times. Earlier this month, his supporters had hacked around 50,000 printers that caused the devices to spit out papers urging people to follow the YouTuber, according to a report by Comicbook.com. 
Entertainment
Jackie Shroff remains deliriously unafraid of these pitfalls, always speaking straight from his heart in trademark tapori language, without anyone taking any offense. The fun lies exactly in hearing a popular celebrity speak without any trace of self-consciousness.
Entertainment
Chhorii wants to be an eye-opening montage of patriarchal horrors but there is little that is spooky or spunky about this film.
Entertainment
YG Entertainment shared that while other BLACKPINK members were not classified as close contacts, they immediately received PCR tests after hearing of Lisa's positive COVID-19 results.