PewDiePie beats T Series as most subscribed channel after YouTube purges spam accounts
PewDiePie's followers had previously lead a worldwide campaign to remove T-Series as the most subscribed channel on YouTube.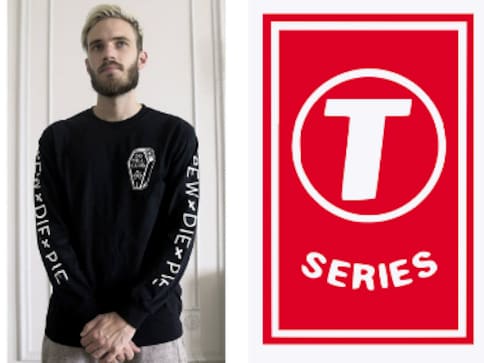 Swedish YouTuber PewDiePie has beat record company T-Series in the highest number of subscribers after YouTube decided to delete bot accounts. The move resulted in T-Series losing about 2,00,000 subscribers while PewDiePie's count was reduced by 40,000 followers.
YouTube had alerted its users about the decision to purge the platform of spam subscriptions.
Heads up, Creators: On Dec 13-14 you may see a noticeable decrease in your sub count as we remove spam subscriptions. If spam is removed, you'll see a YouTube Studio alert: https://t.co/3KWMixSXRl This should help give you confidence that the subs you do have are real fans! — Team YouTube (@TeamYouTube) December 13, 2018
The YouTuber was recently dethroned by the corporate as the most subscribed channel on YouTube. However, his viewers, showcased a worldwide campaign to secure his position in the top spot once again. Even the controversial YouTuber Logan Paul created a link for automated subscription for PewDiePie's channel, according to Hindustan Times. Earlier this month, his supporters had hacked around 50,000 printers that caused the devices to spit out papers urging people to follow the YouTuber, according to a report by Comicbook.com. 
Entertainment
A descending look at the numbers behind Tuesday's nominations for the 95th Academy Awards.
Entertainment
The movie follows two ambitious analysts at a cutthroat hedge fund, played by 'Bridgerton's' Phoebe Dynevor and 'Solo's' Alden Ehrenreich
Arts & Culture
Designer Anavila Misra on how her blockbuster saris are an impact-driven social enterprise.