Pawan Kalyan vs NTR Jr.? How a mix of stars, caste and politics has bloodied Andhra fandom
If media reports are right, this could well be the first time that rivalries among Telugu film stars claimed a life.
On 22 August, Vinod Kumar, also known as Vinod Rayal, an engineering graduate from Tirupati, died of a stab wound in Kolar town in Karnataka. He was a fan of the Telugu film star Pawan Kalyan, who established the Jana Sena Party in 2014 in the run up to election. Vinod Kumar was allegedly stabbed by Akshay Kumar, the fan of another Telugu star, NT Rama Rao Jr. (NTR Jr.), in the course of an argument which had begun at an organ donation camp earlier in the day. The renewed altercation occurred at a roadside drinking place outside Kolar where fans of both stars were present.
If media reports are right, this could well be the first time that rivalries among Telugu film stars claimed a life. The screaming headlines stating that fan rivalries led to the murder, capture something of the messy world of fandom in Andhra Pradesh as well as other parts of south India. Fandom is highly organised in southern Indian and Andhra is second only to Tamil Nadu in terms of the intensity of fan activity. Major Telugu film stars like Pawan Kalyan and NTR Jr. have thousands of fans' associations dedicated to them. These are spread across the two Telugu speaking states, pockets of Karnataka (including Bangalore city) and Tamil Nadu where the language is spoken by sizable numbers. Fans' associations are increasingly visible overseas and have a significant presence on social media.
From roughly the late 1970s, fans carried out noisy celebrations in or near cinema halls and clashed — sometimes violently — with fans of other stars but also cinema hall managements, film distributors and other associations of the same star too. By the 1990s, they had a highly evolved sense of entitlement and insisted through letters, phone calls and boycotts of films that their stars address their expectations. They also assumed the role of guardians of the star's image and reputation. An interesting feature of organised fandom is the refusal to acknowledge that the screen image of the star is fictional. It is therefore totally unacceptable for any of the big stars to play a loser on screen. Most stars simply cannot afford to die on screen, unless they are in a double or triple role.
The word fan is derived from "fanatic". By definition, the fan is excessive. He/she is obsessed with the star or celebrity in question. The veera abhimani (Telugu equivalent of jabra fan) is someone whose obsession stands out even in the world of fans. But this story is not just about youth obsessing over their matinee idols. It is also about caste, class, masculinity, and of course, politics. Organised fans are overwhelmingly young, male, urban, mostly poor or lower middle class and belong to a cross-section of mostly non-Brahmin forward castes and backward castes, with a fair representation of Dalits in the associations of some stars. Caste is an important factor in the world of fans but there are simply not enough stars for each caste to have one of its own. Fans tend to form associations with members of their own caste or extended neighbourhood or school/college peer groups.
In Tirupati — where Vinod Kumar lived — and Vijayawada, among other urban centres in Andhra, fandom is virtually inseparable from both caste and political mobilisations. From the 1970s fan mobilisations and rivalries dovetailed into both caste and political mobilisations. Political leaders patronise fan clubs, local caste conflicts spill over into fan activities, regardless of the caste origins of the stars in question, there are caste factions among fans promoting the same star—you name the combination, it is out there.
Vinod Kumar, it turns out is a second generation fan. His mother told Telugu television channels that from her childhood she too had been a fan of the actor turned politician Chiranjeevi who is Pawan Kalyan's elder brother. She went on to add that all her family members are fans of the "great family" (Chiranjeevi's family, which also includes his son Ram Charan Tej and his wife's nephew Allu Arjun who are both popular actors). Similarly, when the senior NT Rama Rao took over as chief minister, his fans became fans of his son Balakrishna and, a decade and a half later, Balakrishna fans began to promote his nephew NTR Jr. as well. The transfer of charisma is thus mirrored by the transfer of loyalty across generation of stars and fans.
Vinod Kumar himself was reportedly an active participant in the activities of Pawan Kalyan's Jana Sena Party as well as Kapunadu, an organisation of the caste to which Pawan Kalyan belongs. The point is not whether Vinod was Kapu by caste — maybe he wasn't — but the fact that fandom, caste mobilisations and politics co-existed and offered this young man opportunities to explore his leadership ambitions.
The language of fandom is at once macho and anachronistically feudal and devotional. Challenges are frequently thrown on behalf of their stars — their leaders, bosses, big brothers, princes, etc. — to whom fans express "undying loyalty". Anyone who crosses the path of the idol, and by extension his fans, will surely by destroyed (reduced to ash, chopped to pieces). Some reports of the incident point out that Akshay Kumar had (over)reacted to comments on, or insults to, his idol. If so, it is not the first instance that a fan's self-appointed role as the guardian of his star's image resulted in an extreme act. Countless fights have broken over real or perceived slights. In 1995, the then secretary of the statewide organisation of Chiranjeevi fans reportedly issued a public warning to a noted film critic for his critical review of the star's latest offering. It is highly unlikely that the star himself had authorised such a statement. Shah Rukh Khan's film Fan depicts the relative autonomy of fan excesses quite elaborately.
Vinod Kumar's death could not have come at a worse time for NTR Jr., whose Janatha Garage is due for release next Thursday (1 September). The actor came into political prominence during the 2009 election when he campaigned for TDP. More recently, he has been sidelined by the TDP and there are rumours that he is preparing to launch his own political party. Much is at stake for his fans too. Not only is their star in political wilderness but fans of Balakrishna are no longer promoting the junior and have even been openly attacking the latter.
Both Pawan Kalyan and NTR Jr. have much in common with leaders who currently dominate India's political landscape. They are masterful performers on the political stage. In 2009, Pawan Kalyan campaigned for his brother's Praja Rajyam Party (later merged with Congress) and proved to be a much better speaker than Chiranjeevi. He enthused large crowds with his rousing speeches, spewing fire at the ruling Congress and other opponents. He return to electoral stage in 2014, after establishing his own party. His speeches had him shouting at the top of his voice, reciting poems and lines of revolutionary songs and warning the enemies of the people with dire but unspecified consequences. NTR Jr. too began his political career during the 2009 election and soon proved to be the centerpiece of the TDP campaign.
When he was hospitalised after a road accident, he turned the crisis into an opportunity by addressing the electorate on television from his hospital bed, lacing his speeches with charm, humour and irony.
Emotion is the glue that binds people to each other and their screen and political icons. The parallel screen and public careers of two stars who find themselves under the spotlight now allow us to see the continuities between entertainment and news media, film and politics, stars and leaders. All the more so because they are from a region where the first has aspired to the second for over half a century now. But this is not about obsessive young men and their matinee idols. Neither is this the strange case of an endemic southern malady. This is a story of aspirations, ambitions and roused passions that are not easily contained. It also poses a difficult question or two about the state of public life today. Is the Prime Minister responsible for trolls by his Twitter followers? Should stars be held accountable for the excesses of their fans? No easy answers.
The author teaches at Azim Premji University and is an expert in cultural studies, specialising in popular culture and mass politics.
Entertainment
Cadbury's Diwali ad is the first major campaign by Shah Rukh Khan after his son Aryan Khan was arrested by the authorities in the drugs case. He is also back in the ads of Vimal Pan Masala, LG Electronics, and Byju's.
Entertainment
So far, family members of the prisoners were not being allowed to visit the jail in view of the COVID-19 pandemic. The prison authorities started allowing the family members of prisoners to visit them from Thursday morning.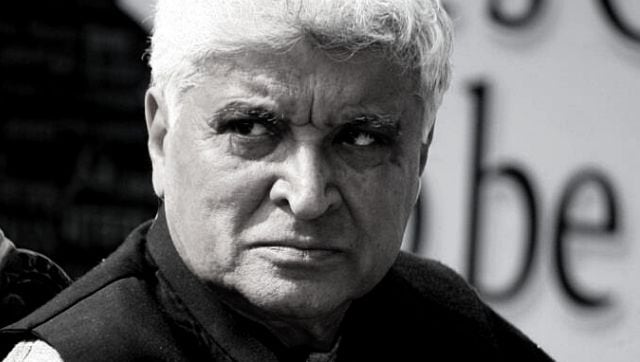 Entertainment
"When you're high profile, people have fun pulling you down, throwing muck at you. If you're a nobody, then who has the time to throw stones at you?" Javed Akhtar reacts to drug raids in Bollywood