Patralekhaa on Nanu Ki Jaanu and her career so far: 'I'm grateful for opportunities but my best is yet to come'
Patralekhaa discusses Nanu Ki Jaanu, her Bollywood journey and says she is not satisfied with the way har career has shaped up and her best is yet to come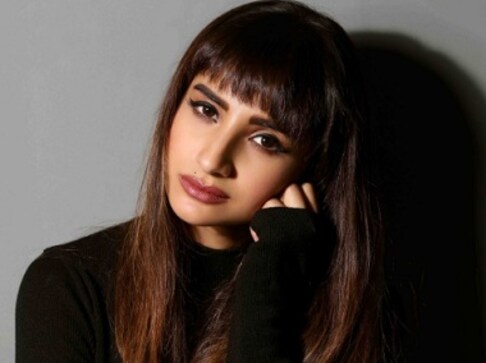 The simplicity that's inherent in the people from the North East India is the very core of Patralekhaa's persona. Be it her action or the spoken language, her roots do not seem distant. Hand-picked by none other than Mahesh Bhatt for her debut film, the four-year journey of Patralekhaa could only be described as a topsy-turvy one. While her debut film City Lights helped her fetch the tag of an actress, her second film Love Games completely misfired at the box office. Her upcoming film Nanu Ki Jaanu is a horror-comedy and has the actress in the pivotal role of a ghost who falls in love with a crook. So was she baffled when she was offered the role of a ghost? "There was no reaction from my side. When I read the script of the film, it was fascinating and it really appealed to me. This is my first brush with comedy. The script was good and so was the director and lastly there was Abhay Deol, so I said, why not?"
She is downright candid to admit that her career has not exactly reached the level where it should have been. She believes that her best is yet to come and City Lights failed to give her career a trajectory that she had anticipated. "I am not really satisfied with my career because I feel there is so much to do. City Lights was good in parts but it was not my best as my best is yet to come." So has she unearthed the reasons which are preventing her from accessing good scripts? "When I talk to people even they cannot pinpoint the reason probably there is no reason. City Lights was a great starting point but it was not the point which could take me to another space. That being said, I am grateful that I got that opportunity as it was a good starting point. I am grateful for the films that I have done but I am not happy the way my career has shaped up."
Patralekhaa's second film Love Games was intended by its makers as a radical film in the genre of sex thrillers but despite the intention, the film got scathing reviews. So was Love Games a mistake? "Well I won't say it was a mistake because I opted for it. Bhatt saab asked me to do it and it's not like anyone forced me to do it. It was my choice." Patralekhaa's logic of defending her own film is fair but what if Bhatt saab had not approached her in the first place? "Well if the film had come to me now, I would have definitely said no to the offer."
It was shocking for the actress when she failed to spot herself in the trailer of Nanu Ki Jaanu and later turned to the director for a plausible explanation. "Faraz told me that my character is very critical to the plot points of the film. He also informed that in the initial cut they had put a lot more of my appearance but it was revealing a lot and then it was finally decided that not much should be revealed." Nanu Ki Jaanu is an adaptation of a Tamil film called Pisaasu, an outright horror-drama but after rights were procured it was turned into a comedy by Faraz and Manu Rishi.
It's now an open secret that both Patralekhaa and Rajkummar Rao are in a relationship. It's astonishing to see that while one has become a champion in terms of selection of scripts the other one is still discovering new avenues. Do they ever discuss their films and scripts with each other? "Well, we don't because I just feel that we should take the responsibility for our own work. The moment we start discussing it, it won't work and even if it works then somehow the credit gets shared. I feel we should be responsible for our own bad and good. Yes, of course I know what he is shooting right now and he knows what I will be shooting next but it's just the story and never the script or the material that's inside."
A big believer of Ayn Rand's views on individualism, Patralekhaa is an incorrigible optimist. Her recent tryst with non-fictions is also helping her develop varied perspective towards life. It seems that her quest for meatier roles and one which can showcase her faculties might just end with Nanu Ki Jaanu.
Entertainment
Stating that 'every age is great', actress Shefali Shah asserted that one's value and happiness are more important in the industry.
Entertainment
Noting that she never gives any excuse to skip her training, not even while being on the set, Shilpa wrote, "This routine is called 'Bird-Dog'. It strengthens the core, glutes, shoulders, and arms. It works on improving balance."
Entertainment
Priyanka Chopra and Nick Jonas often share photos of their little daughter, Malti Marie, and this Sunday was no exception