Parvathy opens up on Mammootty-Kasaba controversy: 'I leave it to him to decide what works for him'
It's okay for Mammootty to clarify now but this has escalated to criminal activity, says Parvathy in an interview to Firstpost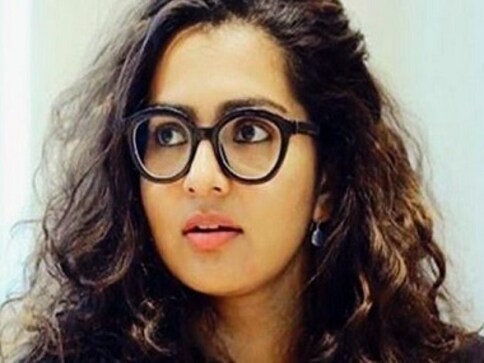 This Christmas-New Year, Kerala is witness to a celebration of depravity. What else do you call film producer Joby George's job offer to 24-year-old Printo, a house painter who was arrested by the Ernakulam police on 26 December on charges of threatening, intimidating and abusing actor Parvathy and her family online.
Printo was released on bail in less than 48 hours and he came out to hear of George's announcement over Facebook.
"Mone (son), if you can contact me or come to my home or office, you have a job till I die, in India, UK, Dubai, Australia or drop in your number, I will call you,'' the message read.
George's heart bled for Printo presumably because he had put his money in Kasaba, the film that is at the heart of the controversy. Kasaba was Malayalam superstar Mammootty's Eid release last year, in which he played circle inspector Rajan Zachariah, a rogue cop with several shades of grey. In one scene, Zacharaiah walks over to a female police officer, pulls at her belt and tells her that he can make her miss her menstrual cycle. This vulgar threat to rape was not the only low point of the film, the movie was laced with several such lines, double-meaning dialogues and scenes that denigrate women.
In a critique of Kasaba in July 2016, I had written: "Mammootty's character equates machismo with crude innuendos. And they come at the expense of the women in the film, with lewdness defining the narrative. The intention of the film may have been to entertain the filmgoers but gender equality is the casualty.''
At an open forum at the International Film Festival of Kerala earlier this month, Parvathy, while discussing misogyny in movies, referred to Kasaba without naming it.
"I was disappointed to watch an actor par excellence mouth dialogues to a woman that were not just derogatory but saddening. Cinema reflects society, many say. But the line to draw is whether to glorify a hero like this or not,'' Parvathy had said at the forum.
It was only when filmmaker Geethu Mohandas nudged her to name the movie, that Parvathy mentioned Kasaba. That was provocation enough for Mammootty fans to start Pongala (a slang for trolling even though Pongala is a festival involving women) even though Parvathy had not criticised the actor. In a land where superstars are worshipped as demi-gods, Parvathy was seen as having defiled their Godliness. Never mind if Mammootty's character in Kasaba was crass and the fact that he chose not to use his seniority and stardom to make alterations in the script, extremely irresponsible.
In fact, Rojan, a student from Kollam who is the second person to be arrested, is proof of the influence stars like Mammootty have. Rojan sent three direct messages to Parvathy on Instagram, the third one threatening "We are planning to rape you. Be ready.''
"No, I am not going to dilute the messages. He described how many people are going to rape me and how they are going to rape me. He said it will happen very soon and asked me to be ready,'' says Parvathy, speaking exclusively to Firstpost from Dubai.
It is not as if Mammootty was unaware of the storm that had broken over Kasaba and what Parvathy was being subjected to. When Parvathy texted Mammootty soon after the controversy broke out, he reportedly replied, "It is okay. Don't worry. I am used to this.''
Little that Mammootty knew it was not about him but Parvathy and by extension, any one who supported her.
"No one made an effort to understand the criminal nature of the issue. I myself recognised it on the 4th day of the trolling, where it had gone beyond Parvathy talking about a film. It had gone to a level of manic aggression and that space worried me. It was a planned attack that I saw, a sort of brotherhood which can lead to a lot of criminal activity,'' explains Parvathy.
One statement from Mammootty at that stage could have muted the mob, but the silence of the Superstar was like oxygen to the online vandals. He finally spoke to Manorama Online two weeks later on Thursday to say, "I don't go after any controversy. What we need are meaningful debates. I have not assigned anyone to respond on my behalf or defend me.''
This is, to put it bluntly, a rather lame statement, especially coming from someone like Mammootty who is an articulate person.
"I leave it to him to decide what works for him,'' says Parvathy, in response. "I am not in a space to judge that because to be honest, if anything had to be spoken, it should have been done a long time ago. It is okay for him to clarify now but it has now escalated to a level where it is now a criminal activity.''
While the Women in Cinema collective in Kerala, politicians like MP Shashi Tharoor and Kerala Finance minister Thomas Isaac have supported Parvathy, many other actors and filmmakers have trashed her for what they see as insolence in "criticising Mammootty''. AMMA, the association of Malayalam Film Artistes, has been conspicuous by its silence. Not surprising given that it is under the stranglehold of the patriarchal bigwigs of the Malayalam film industry, including Mammootty who is its general secretary.
"We need to dilute the term - the doyens of the industry, the male superstars. We don't need doyens, we need a healthy environment to create art. This obsession to concentrate power in a few is not going to fly any more,'' says Parvathy.
Earlier this year, the Malayalam film industry was caught in a storm when superstar Dileep was arrested in the molestation case of an actress. Both episodes have exposed the faultlines within Mollywood and the male chauvinism and misogyny both within the industry and civil society at large. Parvathy however, insists filmdom in Kerala is a good space to be in.
"This unrest will lead to change. In any other industry, I would have been advised to shut up and move on. Here too I was, but the political consciousness is better in Kerala,'' says Parvathy.
Find latest and upcoming tech gadgets online on Tech2 Gadgets. Get technology news, gadgets reviews & ratings. Popular gadgets including laptop, tablet and mobile specifications, features, prices, comparison.
First Cricket News
Mohammed Azharuddeen shot into the national limelight recently with his 37-ball 100 in the domestic T20 Syed Mushtaq Ali Trophy match against Mumbai.
Sports
Jamshedpur FC are placed fifth with 13 points from nine games and a victory against Kerala Blasters could push them to the third spot.
Sports
Odisha are yet to win a game and it could be Kerala's best chance to get three points for the second time this season.