Pariyerum Perumal will be a landmark film for Anandhi and Kathir, says director Mari Selvaraj
Mari Selvaraj talks about his almost a decade-long journey in Kollywood, making Pariyerum Perumal and bringing Ranjith as the producer on board
Pariyerum Perumal is the maiden production of Kaala director Pa Ranjith. Ever since the film's promos came out, its posters featuring a dog caught the attention of audiences. Ahead of the release on 28 September, director Mari Selvaraj opens up in an exclusive chat with Firstpost about his almost a decade-long journey in the Tamil film industry, making his first film which features a dog in a crucial role and bringing Ranjith as the producer on board.
Mari's journey in cinema began as an assistant to filmmaker Ram, and it took him 12 years to make his own film. "I was always interested in writing. I had worked on another script which I wanted to be my first film. When I showed it to Ram sir, he told me it would be really challenging for a debut director pull off such a script as his first film as it needed a big budget. He suggested I write something light and easier to make. This paved the way for Pariyerum Perumal, which is actually a collection of stories based on some events."
Armed with the script, Mari was knocking on the doors of producers who would be willing to fund his project. An accidental meeting with Ranjith sealed the deal. "I've known Ranjith since my writing days. He used to read my poems and appreciate me. He'd encourage me to write more. We weren't close but I knew him. I went to invite him for my wedding and that's when he asked me if I was working on any script as he had plans to get into production. I narrated a few lines of the story and he immediately gave his nod. He came forward to produce my film and I don't think any other debut director would've made his first film with so much of freedom."
Asked if the film will echo similar ideologies found in Ranjith's films and touch upon caste politics, Mari said: "My film will be a light take on some important issues and won't be preachy." Kathir and Anandhi play the lead in Pariyerum Perumal, which Mari describes as a film about two characters who study in a law college. "This is the story about a student who transforms after learning about the politics of the world in law school. Everything I observed around me when I studied law has made it to this story. Not just events, but even the people I met during those four years inspired me to write this story. This is a film only I could have done because it's about everything I saw when I was a college student in Tirunelveli. This will be a landmark film for both Kathir and Anandhi, who have performed really well."
The film features a song called 'Karuppi' dedicated to a dog. "Karuppi is the name of the dog. This film starts and ends with her travel. She's my brother's dog. The emotional bond between Kathir and Karuppi will be one of the biggest highlights of the film." The other highlight of the film, according to Mari, will be Santosh Narayanan's music, which is already being received well. "After he came on board, he treated the story in his own way. He even composed an extra song as he felt the story demanded one.
On a concluding note, Mari said the tone of Pariyerum Perumal will be very distinct. "Be it the music or cinematography, we've treated it very realistically. I wanted it that way because only then will audiences really relate with the film's setting and characters."
Entertainment
"It was an opportunity to work with Rajinikanth, I thought it'd be silly to pass the offer" — Huma Qureshi on Kaala.
Entertainment
At a time when every star or director in Kollywood shows interest in plunging into politics, Ranjith has the right credentials to succeed. No wonder Rahul Gandhi spent two hours with him.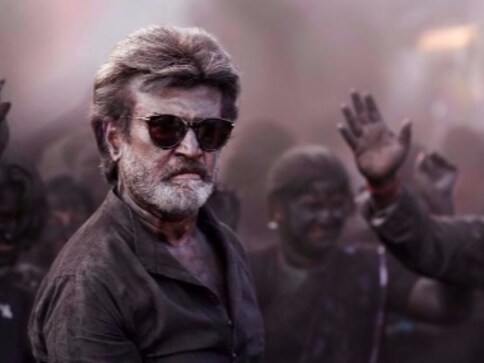 Entertainment
Kaala seems cleverly designed to project Rajinikanth as the one-man saviour Tamil Nadu needs