Pari: Anushka Sharma's film has more thrills than chills — a socially relevant film with a beating heart
What Pari has in abundance are moments sure to keep you glued to the screen for the entire run-time, thanks to Anushka Sharma's conviction to tell a good story.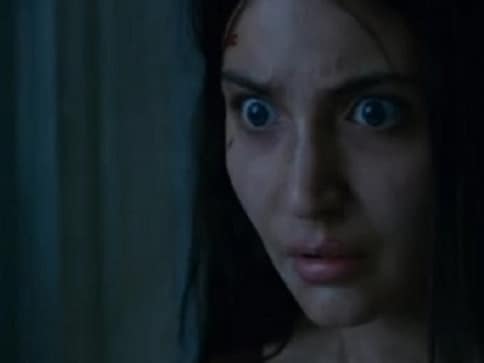 All the seven screamers of Prosit Roy's Pari established that the film offers no happily ever afters. Not a fairytale, its title warned. But the screamers only capture the best of chills that the film serves on a cold platter. The misleading elements from the screamers can be forgiven for the film could not afford to reveal any of the thrills that its brilliant story and screenplay entail.
This makes it all the more difficult to spell out a first impression of the film without giving away any spoilers. But as a fair warning to horror buffs, this one is more of a thriller than a spine chiller.
Anushka Sharma plays Ruksana, an orphan who is found in a chained and battered state in the midst of a Kolkata forest. Having his car accidentally run over her mother, Aurnab (Parambrata Chatterjee) decides to give her refuge. However, gradually, he discovers how she has much more within herself than a lot of pain and history.
To divulge any more details would be criminal, not only to the viewers but also the writers and editors who have displayed exceptional craftsmanship.
Kudos to Anushka Sharma for always backing stories of the heartland with a beating heart, irrespective of the genre. She delivers to perfection both in the capacity of a producer and an actor.
After portraying complicated and conflicted roles in Ae Dil Hai Mushkil and Jab Harry Met Sejal, she takes her game several notches higher. Through her body language, expressions and dialogue delivery, she lends a multitude of emotions to her well-etched character, ranging from barbarity to empathy.
Lending good support to Anushka is Parambrata, whose presence and solid acting shines in Pari, and it's a talent the Hindi film watching audience has already enjoyed in Kahaani.
Rajat Kapoor pulls off an evil character with consummate ease. He plays a Bangladeshi professor and a witch-hunter in the most literal sense. Ably assisted by effective prosthetic, his sinister expressions pierce through layers of pancakes.
Prosit handles the film with conviction. He seems to be the cohesive that ties all the departments together, including the eerie background score, the aptly lit cinematography, the meticulous production design and the inventive writing and editing.
Pari intelligently slips in socio-political commentary, addressing the Bangladesh refugee crisis. The underlying message that the film tries to bring home is that one's identity is not dictated by boundaries laid down either by humans, nature or even the supernatural. One may not realise the film's symbolic relevance while watching it, given its immersive treatment, but it does offer a resolution.
Finally, if you're going into Pari expecting a scary experience, you may be let down for there are no horror elements incorporated into the film. But what's in abundance are moments sure to keep you glued to the screen for the entire run-time, thanks to the conviction of a Bollywood leading lady to tell a good story.
Find latest and upcoming tech gadgets online on Tech2 Gadgets. Get technology news, gadgets reviews & ratings. Popular gadgets including laptop, tablet and mobile specifications, features, prices, comparison.
Sports
PSG came into their first match of the new domestic season with seven of their star players missing after testing positive for coronavirus, including Neymar and Kylian Mbappe.
Sports
Rico, twice a Europa League winner with Sevilla who also spent a season on loan at Fulham, touched down in the French capital from the southern Spanish club on a temporary deal with an option to buy.
News & Analysis
The Buds+ have great battery life, a sleek design, nice audio output, and their companion app adds value.