Pari, October: How new-age producers are changing and reinventing mainstream Bollywood tropes
From Ronnie Lahiri (Pink, Piku, October) to Karnesh Sharma (Nh10, Pari) to Aanand L Rai (Newton, Manmarziyan) — new-age producers are breaking barriers when it comes to content-driven cinema.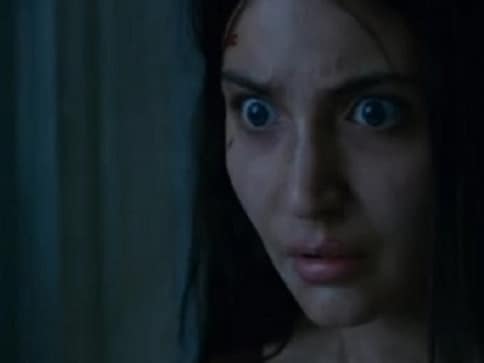 At the heart of the nepotism debate in Hindi cinema is the fact that privilege and connections can make careers. Often, those who hold the purse strings to make a film — the producers — are considered the most powerful. Most established film producers have film legacies.
In the past five years, a growing number of outsiders, from personal and professional backgrounds that have nothing to do with film, have impacted mainstream Hindi cinema. For the lack of a better term, we call them the new-age producers — those who bankroll, build and contribute to films at more levels that just financing and exhibition.
With this new lot finding a footing in the industry, the role of a producer has evolved to take on creative, managerial functions. They put a film together from start to finish — from locating a suitable, appealing story, to script development, to finding the cast and crew, to post production, and finally, the pre-release process of marketing and promotions. Driven by a love for good cinema, these producers are armed with newer ideas on how things should be done. They also look beyond conventional tropes in terms of backdrop, narrative, context and acting.
Ronnie Lahiri, the producer of Shoojit Sircar's Vicky Donor, Madras Café, Piku and the upcoming October, serves as a good example. Lahiri and Sircar's banner Rising Sun Films has graduated from successful commercials to homegrown Indian stories that have found audiences consistently. They operate with a content-first approach to films. "Shoojit and I begin evaluating if a story idea can indeed become a film. Once we decide on the merit of a story, we engage with the writer (often Juhi Chaturvedi). For us, writing is a long process spread over a year with discussions and evaluations. For films like Pink, Madras Café and now Udham Singh, given my background in history, I am completely engaged in developing the script. We run a tight ship till this stage. Once the script is in place, we come up with a wish list of actors. But I always begin with the thought that there might be no star for this film, and it must hold up with Shoojit's repute."
A script before star is not common in Bollywood, where a film is often sold based on the star's name.
"We would like to draw from how Brad Pitt, George Clooney, Matt Damon and Christian Bale have supported good films, that they lend their star power to tell important, non commercial films," Lahiri explains. "That's how we can do good content, by giving a film visibility with star power. That's how we have worked with Varun Dhawan on October. We haven't changed our script to accommodate Varun. He has lent his face to our film. It's a good blend of our creativity and Varun becomes the commercial face, which gets more people to come in."
Just two years ago, Sircar and Lahiri couldn't find a film studio that would suitably release Pink, the successful social thriller. Which is why they decided to go a step further and distribute it independently. "Prior to Pink, we depended on the studios to market and promote the film. When we decided to distribute Pink, not a safe bet after the success of Piku, we learnt a lot," Lahiri says. "Now Shoojit and I can decide how to market or promote a film, which is ideal. Revealing an image on social media more than a year before a film's release, makes no sense. We prefer to save the interesting material for people once a film is set to release, as that serves the purpose (of giving a film visibility)."
A similar mindset is visible at Clean Slate Films, which Anushka Sharma and her brother Karnesh Sharma co-own. Often mentioned in the same breath as his star sister, Karnesh's role as producer can get minimised. But his journey of turning film producer from a career in the merchant navy reflects a passion for contemporary, modern cinema.
"I couldn't connect to most Hindi films as I have watched English films and world cinema for most of my life. Anushka and I decided to take production forward once NH 10 happened. Content heavy films that entertain are what we want to make," he says. Currently occupied with releasing their first horror thriller Pari, Karnesh explains what being producer at a niche, start up company means: "At Clean Slate Films, we tell stories that excite us (Anushka and I). From the story level, we get involved, give our inputs and then get a whole team in place. While a film is on floors, we are involved with all processes right down to pre-production and marketing."
Pari has been promoted sparsely, with visuals building curiosity. This approach to the film's marketing varies from the common one-size fits all. Karnesh explains, "Marketing is often pre-decided even before a film has been seen by the team. We work differently. Our discussions with the team on marketing start right from the conception and development stage; as our films are not conventional, there is scope to market them innovatively and we choose to do that."
Meanwhile, a major name in producing and mentoring the small film with big potential is Aanand L Rai.
Between 2016 to 2018 Rai has co-produced 4 films and two went on to become major hits. Rai also presented Newton, the dark comedy that was India's Oscar contender. Rai has mentored new filmmakers successfully to tell heartland stories endearingly. Amongst established banners, Yash Raj Films has shown flexibility by making Maneesh Sharma their in house producer for non-typical YRF films, including Dum Laga Ke Haisha. Similarly, Neeraj Pandey has produced films that he doesn't direct himself but believes make for good stories.
New age producers bring a fresh perspective to what defines commercial cinema. Their success with making films acts as buffers for new directors, writers and ideas that leap beyond the conventional Bollywood gamut. Cinema has to change to tell stories that its audience can relate to. And the new age producer, often an outsider operating in a clannish industry, will play a game changing role in slowly but surely driving this change.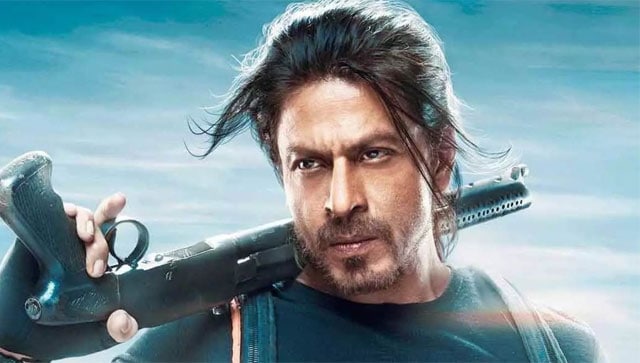 Entertainment
The BBFC shared the rating for Pathaan on its official website along with detailed rating information
Entertainment
Check some best films directed by veteran filmmaker Subhash Ghai.