Papon accused of sexually molesting minor girl on reality show; SC lawyer files complaint under POCSO Act
Bollywood and Assamese singer Papon has allegedly kissed a minor girl by force, during the Holi celebration of Voice of India Kids, as seen in a viral video.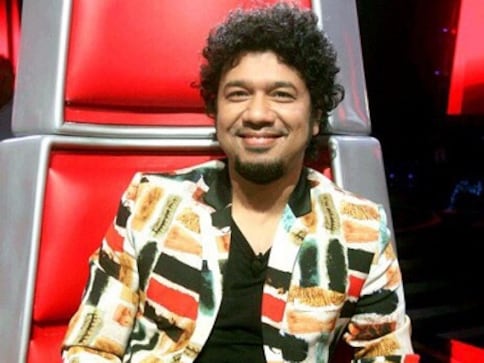 A Supreme Court lawyer has filed a complaint against singer Papon with the National Commission for Protection of Child Rights (POSCO) for kissing a minor girl on his reality show.
Outlook reports that the lawyer, Runa Bhayan, saw the video on Papon's Facebook timeline in which he is celebrating Holi with the contestants of Voice of India Kids which he judges. He is seen applying gulal to one of the female contestants and then he kisses her, allegedly by force.
"I am shocked to see the behaviour of the said singer Angarag Papon Mahanta towards a minor girl where he is seen to be applying colors on a minor girl and inappropriately kissing the said girl. On seeing the video, I am seriously concerned regarding the safety and security of minor girl participating in reality shows across India," said Bhayan in the complaint, as stated in the Outlook report.
After the complaint under the Protection of Children from Sexual Offences (POCSO) Act was filed, TV reports claim that Papon's lawyer came out in his defense and argued that the video is misleading. He added that the girl's father has also issued a statement requesting media channels to not "drag the issue."
However, the complainant Bhayan argues that the girl is clearly seen as uncomfortable as Papon kisses her in the video.
Entertainment
Sixteen years after writing her bestselling memoir Autobiography of a Sex Worker, Nalini Jameela has won the Kerala State Film Award for costume designing for Malayalam film Bharathapuzha.
Entertainment
"It shines a light on white-collar America and its guilt," said Michael Keaton on his show Dopesick
Entertainment
The Last Hurrah chronicles the story of "an exemplary mother, Sujata, who battles the most challenging situations", said a press release.