Palak Muchhal says 'getting into music industry now easier as monopoly has broken'
Palak Muchhal, who'll be seen as a coach on The Voice India Kids 2, says she likes to celebrate the originality of a voice than proving its versatility.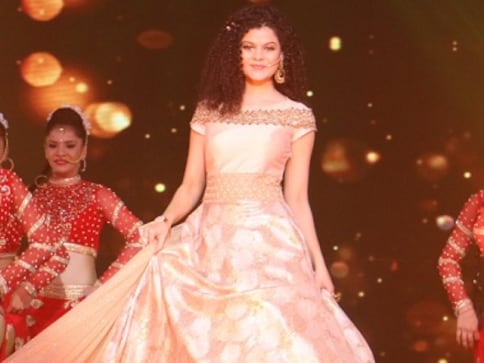 Popular Bollywood singer Palak Muchhal, who will be seen as a coach on upcoming children singing reality show The Voice India Kids Season 2, says she prefers to celebrate the originality of a voice rather than proving its versatility.
"As a coach, I don't want to remove the unique quality of one's voice, rather polish it and nurtures it. I know, we should encourage versatility, but not at the cost of ruining the originality. I think versatility s not necessarily important," Palak said at the launch of the TV show.
"If a singer is good in a particular genre, it is better to explore and excel in that style of singing to become a master of that style. Right now, in my team, different kids have different elements in voice and as a coach, it is very interesting for me," she added.
Palak says The Voice India Kids Season 2 is not putting any pressure on the young contestants.
"Our format of the show is very different and instead of putting pressure of competition I am rather spending time with kids to understand their talent and grooming for their voice betterment," she said.
"All the kids in my team have come to my house and we have gone out for lunch and all…unless they are comfortable and opening up, they will not be able to induce the knowledge. I am very concern about that.
"I think as long as their study is not hampered, getting expert training from professional would only help them to get familiar with the professional singing. I totally encourage it," she added.
Palak feels it's easy to become a singer now.
"When we are talking about changing time in our music industry, it is good that the monopoly has broken; it is not like earlier when only legends like Lata (Mangeshkar) ji and Asha (Bhosle) ji singing. Now, getting into the industry is easier. So, if you have good voice, which stands out, you can stand out here in the music scene," she said.
Entertainment
Drake invited comedian Shiggy who helped him make 'In My Feelings' an internet sensation over for the shoot as well.
Entertainment
Demi Lovato reportedly overdosed on drugs at her Hollywood Hills home on 24 July.
Entertainment
If Britney Spears' 'Toxic' transported you to a seedy dance floor with flashy lights and strangers grinding to the music, Martinez's version gently pulls you into a very private space, probably with a DND sign hanging on the door.