Pakistan Election 2018: Amitabh Bachchan, Madhuri Dixit feature on PTI candidate's campaign poster
The campaign poster in the Pakistan elections features Amitabh Bachchan and Madhuri Dixit as they appeared during their golden days in Bollywood
Be it bringing a lion to the streets of Lahore or sitting on a pile of garbage to eat lunch, Pakistan elections have featured the most interesting and amusing campaign tactics.
The year 2018 is no different. During an election propaganda, one of the candidates from cricketer Imran Khan's party used images of Bollywood superstars Amitabh Bachchan and Madhuri Dixit, along with the cricket bat symbol of Imran Khan's Pakistan Tehreek-e-Insaf (PTI) party in the middle, a report on India.com said.
The campaign poster features Bachchan and Dixit as they appeared during their golden days in Bollywood.
Previously, Khan, the head of PTI, had accused India of trying to weaken the power of Pakistan, the report said.
But even though Pakistan might be quick to criticise its neighbour on all accounts, Bollywood is a source of entertainment even for the country which is at constant loggerheads with India.
According to many Twitter users, the poster, which went viral, first appeared in Multan, Punjab.
Twitterati from both nations got their share of amusement from the 25 July election campaigns in Pakistan.
While some have referred to the use of the film stars in elections as a regular Pakistan election campaign, others, in a witty take, have notified the stars that they are being used as faces of an election campaign.
Just another normal election campaign in Pakistan @SrBachchan @MadhuriDixit @juniorbachchan pic.twitter.com/CjUHbEBAxg

— Hamza Javaid (@Dudefrom87) July 21, 2018
@SrBachchan And @MadhuriDixit Both of you are on the election banners of a party,PTI in Pakistan. This much famous both of you are here. #Elections2018 pic.twitter.com/lJnjBJfxJA — Saad Farukh Khan (@saadfarukhkhan) July 22, 2018
@SrBachchan When you find out the neighbors are more funny and more innovative when it comes to Election Using BigB and Madhuri Mam in election posters #PakistanElection2018 pic.twitter.com/sOjYpZAIx5 — Ishan Mohan (@IshanMohan) July 23, 2018
@SrBachchan sir or @MadhuriDixit medam !! pakistan ki election muhim me sharik hai.. pic.twitter.com/UftAfBnt3z — farooq abdullah (@f_ar00q) July 22, 2018
@MadhuriDixit
Elections r going to be held in pakistan on 25th of july https://t.co/jXVCQT8kBJ of the candidate who is most probably ur fan has imcluded ur pic on his poster.u can imagine ur popularity in pak.people will vote u indirectly pic.twitter.com/rrPq9ZT6uA

— Nainryaz (@nainryaz) July 23, 2018
Entertainment
Bunty Aur Babli 2 is not a sequel we didn't need. But it's a follow-up that needed much more.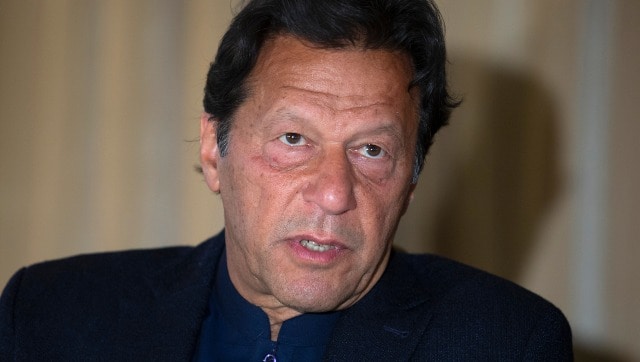 World
The tweet by the verified account of the embassy mentioned Imran Khan, asking how long does he expect government officials to remain silent in the face of hyperinflation. 'Is this Naya Pakistan,' the post read
Entertainment
Kajra Re changed the lives of those involved with the song. Alisha Chinai who was paid a paltry 15,000 rupees for it, never sang a bigger hit. Shankar Mahadevan never composed a bigger chartbuster. And Aishwarya Rai never danced to a more massy sassy tune.