Padmavati: Stories told via generations are bound to be distorted, so what's with the misplaced outrage?
Padmavati: Stories passed through generations will be distorted, and yet some historical figures, when made on celluloid, invite ire while others don't.
In the rhyming stanza of the famous poem about Jhansi Ki Rani by Subhadra Kumari Chauhan, the words go as 'Bundele Harbolo Ki Mooh Hamnein Suni Kahaani Thi, Khoob Ladi Mardaani woh to Jhansi Wali Rani Thi'. In its rhyme, the poem gives away its political standing.
Composed to rouse nationalist spirit during the long march to freedom that Indians made back in the day, this poem is a reflection of oral history. In this oral history by the Nomadic tribe of Bundelas, Jhansi Ki Rani is celebrated for her bravery and heroism. However, if one looks at contemporary texts of the Revolt of 1857, she is counted as one among the troupe led by Tatya Tope in an unplanned, impulsive retaliation of the East India Company Army.
In legend, she stands tall as a brave warrior and mother figure. In reality though, the Rani's decision to stand up against the British was a knee-jerk defence to their annexation attempt.
Such is the nature of oral history. One doesn't need to quote the context, reign and space of Padmavat, Malik Muhammad Jayasi's poem, to understand that lore passed down through multiple generations is bound to distort. Yet, some historical figures, when made on celluloid, invite ire while others don't.
Take for instance, Jodha Akbar. This visually spectacular film featuring Hrithik Roshan and Aishwarya Rai Bachchan focused on the classic love story of Jodha Bai and emperor Akbar. It reformed a king and pulled him deeper towards his spiritual connect. However, in reality, Akbar married many times over for political and diplomatic alliances.
Hagiographies and court documents from his era, one of the most well documented phases of medieval Indian history, can't gloss over the fact that the emperor had a most calculative approach towards marriage. He had married three Rajput princesses to manage the Rajput kingdoms and strike a secular balance. Which one of these three was the beautiful Jodha Bai, again, varies as per oral histories.
Any tour guide at Fatehpur Sikri, the magnificently well-planned palace of the emperor, will walk you to the intricately designed Mariam-E-Zamaani, the palace he had designed for his Rajput wives. A level below are the smaller, less airy quarters and home to his wives earned in conquest. This section even has a prison, where misbehaving wives from the harem would be imprisoned for a short period. A visual walk through this space is self-explanatory — Akbar never quite lost his heart to one woman. But his self-indulgence when it comes to treating women like war booty has never been viewed negatively. In fact, the king of Mewar, Maharana Udai Singh II lost his life to Akbar's armies in 1567 and the entire women folk of this small kingdom committed Jauhar to save their honor.
So how does that set Akbar apart from Alauddin Khilji?
In fact, oral histories of emperor Shah Jahan perhaps offer the most colorful bouquet of interpretations. Shah Jahan's cruelty and obsession come alive in the legend which reveals that he got the architect's arms chopped off after the design of Taj Mahal was complete. No scope of replication there. Oral histories also indicate his lovelorn, art loving and self-indulgent behavior. A close look at Shah Jahan's track record, though, shows a poor king, whose expensive choices for monuments and complete lack of interest in the sophisticated taxation system designed by Akbar, led to the downfall of the mighty Mughal. Shah Jahan remains a poetic figure of classic love, despite it all.
Beyond cantankerous politics, Alauddin Khilji's demonisation is linked to his reputation for brutality. For a king that united central and North India under one rule and also standardised tax collection across religious and local hierarchy, Alauddin still remains evil. He did massacre women and children, but these came from the Mongol hordes that he managed to stop. His massacres were no less bloody than those of other emperors. Khilji's extreme persona is also a consequence of oral history, as beyond Amir Khusro, there aren't any surviving court texts.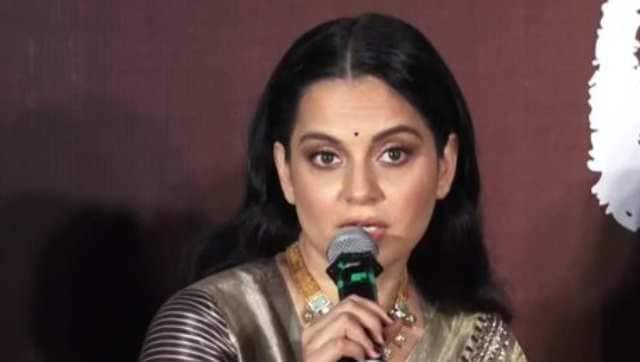 Entertainment
Javed Akhtar had filed a criminal complaint against Kangana Ranaut in November 2020 before the magistrate for allegedly making defamatory and baseless comments against him in television interviews.
Entertainment
As Priyadarshan returns to Bollywood after a hiatus of eight years with Hungama 2, a look at his popular Hindi comedy films.
Entertainment
Shilpa Shetty says she refused offers of scripts about hard-hitting subjects and heroine-centric plots, as they lacked commercial value.